MPQC puts the eye back in responsible for workplace safety campaign
Thursday, April 26th, 2018
The Mineral Products Qualifications Council (MPQC) are urging employees to take a more proactive role in ensuring best practices in the working environment as part of a campaign around World Day for Safety and Health at Work this week.
MPQC, a not for profit organisation that works for and with the mineral products, construction, quarrying and related industries, aims for the sector to eliminate accidents and fatalities. Whilst the sector has rigorous standards in place to ensure competence, the organisation wants to reaffirm that every employee is equally responsible for both themselves and those around them.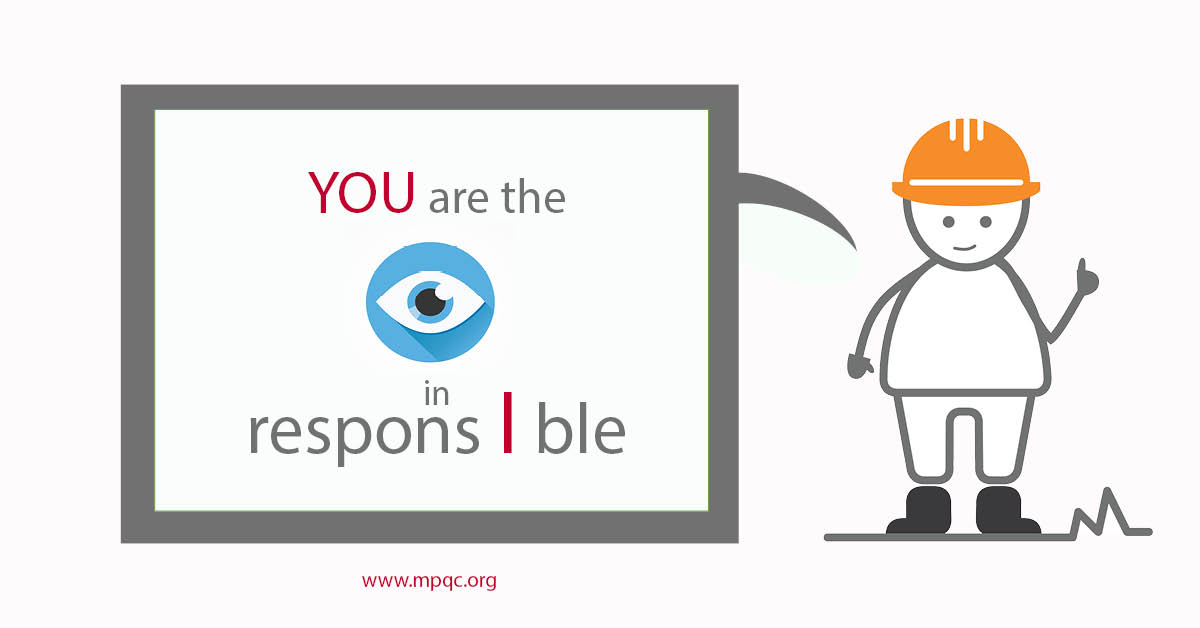 Between Wednesday and Saturday this week, MPQC will be putting out information across social media platforms on how employees can take a more responsible role in workplace health and safety. The commercial division of MPQC, MP Skills, will also be running 15% discount on Health and Safety (SHE), Geotechnical and Contractor Safety Passport training courses and 10% of Driver Skills Card training courses from 25-28th as part of the campaign.
John Wilkinson, CEO of MPQC said:
"Health and safety is at the heart of all we do, including ensuring quality training and assessment and maintaining qualifications and standards. Our campaign ahead of World Safety and Health at Work Day gives us another opportunity to drive this home, and involve our members, who we work both for and with. It is only by working as a collective that we can continue embedding best practices to avoid accidents and fatalities."
To promote the campaign and its message, MPQC will be using the hashtag #responsible and encouraging its members to use it as a show of sector-wide solidarity. They will also be encouraging individuals to share what they are personally doing towards making the sector a safer place to work.
The campaign will run from Wednesday 25th April until Saturday 28th April (World Day for Safety and Health at Work).
http://www.mp-qc.org