Consumers feel the heat as private power firms face coal shortage
Thursday, September 13th, 2018
Rising stress in the power generation sector is not just affecting the private sector, but also making the tariff dearer for end consumers.
There are several power plants owned and operated by the private players that are struggling to maintain even an 'average' Plant Load Factor (PLF) or are completely shut due to unavailability or erratic supply of fuel. This is despite these companies not being categorised as 'Non Performing Assets' (NPAs).
Talking on the subject on behalf of the captive as well as independent power plants, Indian Captive Power Producers Association Secretary's Rajiv Agarwal questioned, "There are so many power plants where capacity is lying vacant and still the government is talking about capacity addition. Why not pay attention to the plants that already exist?"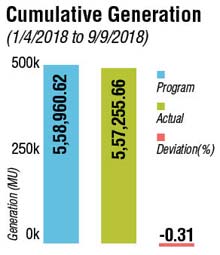 He made the remark, after the country's largest thermal player – NTPC's Board approved an investment of Rs 9,785 crore to expand its Talcher (in Odisha) thermal power plant by adding 1,320 megawatt (MW).
According to him, there is a shortfall of coal in India resulting in the independent power plants and captive plants being denied or supplied lesser coal. However, the government-run plants are not facing challenges in coal supply. "As a result, the cost for an end user is increasing through fixed charges, irrespective of electricity is drawn or not. Those users of 100 units or below are unaffected, and the government is not bothered for the middle-class residential consumer. It is the consumer utilising above 500 units who are at the receiving end, which includes industries," added Agarwal.
"With such huge power assets not operating at their fullest level, the overall cost increases. For a consumer, there are direct or indirect charges that s/he ends up paying. Though it is difficult to quantify the exact additional cost due to these factors, it should be around an increase of tariff by 50 paise per unit," said Somesh Kumar, partner & leader (Power & Utilities), EY.
"Directly or indirectly, it is the consumer who is footing the bill for the inefficiencies and NPAs. Directly is through payment of higher tariff in power bills and indirectly for being a taxpayer and banks who are taking the dent," added Agarwal.
Care Ratings in its recent report stated, "The banks may be able to resolve stressed operational projects but would be required to take considerable haircuts given the excess capacity of coal-based plants in the country. As witnessed in recent cases of insolvency resolution, banks tend to re-initiate the insolvency proceedings in case of large haircuts, further delaying the resolution process. This, in turn, may impact the power generation from these plants or as much as 8-10% of the total power generated from coal-based plants in the country."
"Shortfall in supplies of coal led to a temporary hike in tariffs," the report added.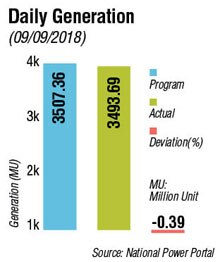 There are approximately 20 GW of power projects that lack fuel but have power purchase agreements in place.
During Q1 FY19, the average national PLF was 63.38%, which includes NTPC's high average PLF of 77.98%. The overall lower PLF is attributed to private power plants that blame lower coal supplies. The average PLF for assets owned by private players is close to 40%.
As per the National Load Dispatch Centre statistics, the all India peak demand touched 170 GW on August 10, registering a 1% decline month on month basis.
However, whenever there is a surge in electricity demand, the energy distribution companies or discoms are required to buy short-term power. This constitutes about 10.60% of the total power purchased.
Energy exchanges account for 3.80% of the total power purchase transactions or 36% of the short-term power market transactions in India. While 89.40% of the total power purchase transactions is through PPAs that are up to a period of 25 years.
As per IEX, the overall electricity peak and energy demand grew 8% and 5%, respectively in Q1FY19 over a year ago period. This demand growth has led to a 22% rise in the volume of electricity traded on IEX in Q1FY19 at 14.43 billion units.
States with power deficit include Jammu & Kashmir, Chhattisgarh, Gujarat, Uttar Pradesh and Puducherry. Among these states, J&K and UP reported highest aggregate technical and commercial (AT&C) losses. These states have also witnessed rapid electrification of households under "Saubhagya" Scheme.
According to Care Ratings, August to October period usually sees improvement in the output of coal from Coal India Ltd and Singareni Collieries Company as compared to April to July period. But unprecedented demand for power, especially due to increased industrial output may lead to a shortage in the availability of domestic coal. This, in turn, would lead to some plants switching to imported coal. With imported coal trading upward of $115-120 since May 2018, it would impact margins of electricity generation companies.
https://www.dnaindia.com/business/report-consumers-feel-the-heat-as-private-power-firms-face-coal-shortage-2662439