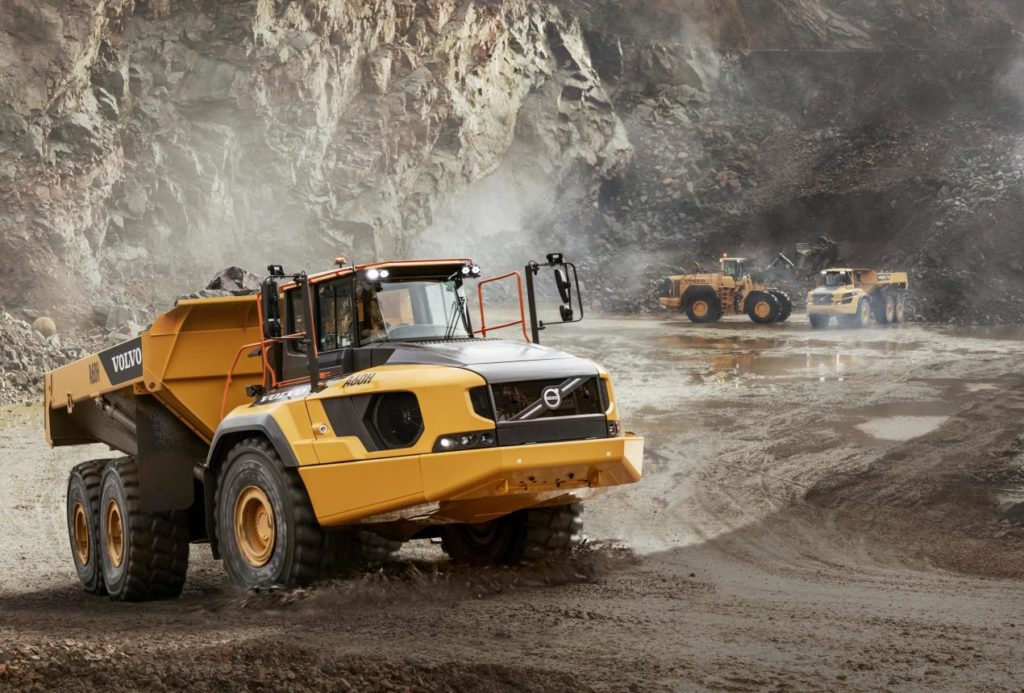 Allison Transmission highlights productivity credentials to Brazil's booming construction sector
Tuesday, December 4th, 2018
Eight per cent more concrete in seven per cent less time: the case for fully automatic transmissions comes as Brazil prepares for growth in infrastructure spending.
Allison fully automatic transmissions were presented last week (Nov. 26-29) at São Paulo's M&T Expo 2018, the international trade fair for the construction and mining sectors. In parallel with increased demand in the construction sector, acceptance of Allison's 3000 SeriesTM and 4000 SeriesTM fully automatic transmissions among concrete mixer fleets and drivers has been growing.
After a period of retraction and reduced investments in construction and infrastructure, Brazil is beginning to show signs of recovery — including forecasted growth in new housing developments. Some of the largest infrastructure groups in Latin America are choosing Allison Automatics for increased productivity, such as Andrade Gutierrez, which reports that trucks equipped with an Allison transport more than eight per cent more concrete, in seven per cent less time than mixers equipped with manual transmissions, due to the larger number of trips possible over the course of a day.
"The arrival of four new VW Constellation 26.280 concrete mixers to our fleet equipped with Allison transmissions has helped solve various problems," said Hélio Pimentel, owner of Sermix, a concrete supplier based in Avaré with operations in cities throughout the inner State of São Paulo.
"I'm very happy with the new trucks. I have made great strides in maintenance savings once our trucks work in very severe conditions. The use of manual transmissions results in huge clutch wear. I also noticed two other advantages: the increased vehicle availability and improved productivity," said Pimentel.
The fleet owner said Allison Automatics also perform well in rugged topography. "We have a branch in the city of Botucatu, inner State of São Paulo — a city full of ups and downs — and the trucks go very well there. Another important item to point out is transmission safety. It eliminates driver errors, especially on very uneven terrain. Drivers are more alert to what they are doing and spend less time shifting," said Pimentel.
Marcos Vinicius de Oliveira Pereira, operations manager at Guardmix, a company based in Rio de Janeiro, is also a supporter of automatic concrete mixers. "We've been working a lot with paving, and this operation requires that trucks ride at very low speeds for a long time, which puts a lot of strain on the clutch system. Therefore, only vehicles with automatic transmissions can satisfactorily bear this type of application. In addition, in the case of the curb construction, for example, it has productivity far superior to models with manual shifting," says Pereira.
Concrete operators say that drivers of trucks with manual transmissions can carry out up to 600 gear shifts per day, which impacts heavily on productivity and safety.
Vehicle availability is another important consideration. Manual clutches wear and eventually burn out, which means a vehicle spends more time being repaired and less time on the road. Allison Automatics require only periodic oil and filter changes.
With Continuous Power Technology™, drivers achieve faster acceleration, increased operational flexibility and increased productivity. An Allison fully automatic transmission increases power while a manual — or automated manual transmission (AMT) loses power with every shift.
Once behind the wheel of an Allison fully automatic-equipped vehicle, drivers are more alert and in tune with the vehicle, leading to increased driver retention and better safety records. Even experienced drivers benefit from more precise, safer handling and improved comfort.
Allison covers all segments of construction and infrastructure
Allison Automatics are also available in super heavy trucks such as the Volvo A60H articulated truck and the new R100E rigid truck. The Allison 6000 Series™ — equipped A60H, which is already marketed in Brazil, has a cargo capacity of 55 metric tonnes. The R100E, which has a capacity of 100 tonnes, uses the Allison 8000 Series™.
Brazil's infrastructure sector is seeing renewed investment. For example, by the end of 2018, through the Advance Program, the federal government expects to invest around R $ 130 billion in energy, sanitation, urban mobility, defence, oil and gas projects.
http://www.allisontransmission.com