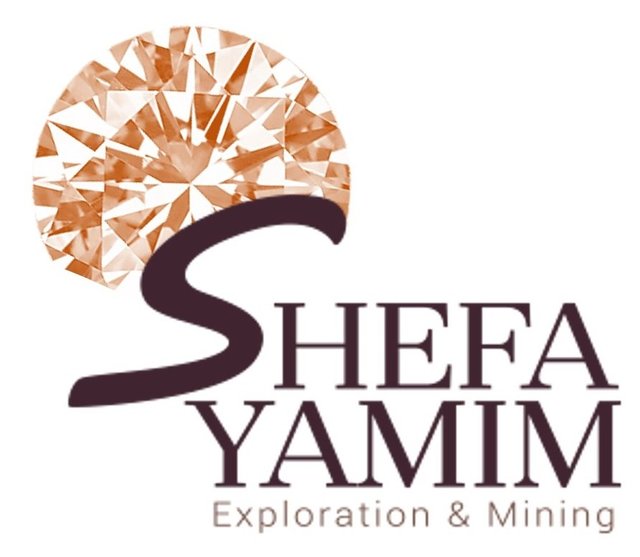 Shefa Yamim's Carmel Sapphire™ formed of a new and rare mineral
Monday, January 7th, 2019
Carmeltazite, discovered by Shefa Yamim and found in its gemstone, the Carmel Sapphire™, has been recognised as a new and rare mineral
Shefa Yamim (LSE: SEFA), a precious stone exploration company in Northern Israel, is pleased to announce that carmeltazite, a mineral found in one of its gemstones, the Carmel Sapphire™, has been recognised and approved as a new mineral by the International Mineralogical Association ("IMA") Commission on New Minerals, Nomenclature and Classification.
The new mineral, first discovered by Shefa Yamim, was named carmeltazite due to its location of discovery on Mt Carmel ("CARMEL"), and due to its major chemical components, namely, Titanium, Aluminum and Zirconium ("TAZ"). The mineral is part of the remarkable mineral assemblage found as tiny inclusions inside Shefa Yamim's unique gemstone, the Carmel Sapphire™.
As stated in a published article entitled Carmeltazite, ZrAl2Ti4O11, a New Mineral Trapped in Corundum from Volcanic Rocks of Mt Carmel, Northern Israel, the mineral and its name have been approved by the IMA under the number 2018-103. The article was written by scientists from Macquarie University, the University of Western Australia, Università degli Studi di Firenze, Università degli Studi di Milano and Shefa Yamim.
This article was the product of research breakthroughs led by the collaboration of Shefa Yamim with Professor Bill Griffin and his research team from the ARC Centre of Excellence for Core to Crust Fluid Systems, Macquarie University, Australia. This collaboration began in 2014 and continued to complete the application to the IMA for the accreditation.
The Carmel Sapphire™ is a newly discovered type of corundum similar in appearance to the corundum, but unlike any other sapphire found in the world. The rough Carmel Sapphire™ is typically black, blue to green and orange-brown in colour. The largest stone found thus far is 33.3ct in weight (bulk sample 1124 from the Kishon Mid Reach, zone 1). The Company has already received a trademark from the Israeli Government to market the stones under the name "Carmel Sapphire".
Avi Taub, CEO of Shefa Yamim, said: "We are delighted that our Carmel Sapphire™ has been recognised as a host to many rare minerals. In today's world where the prices of gems are determined predominantly by their rarity, the Carmel Sapphire™ is a unique discovery because it has not been found anywhere else in the world and was discovered by Shefa Yamim in the soil of the Holy Land. We believe this substantially increases the potential value of our "Gem Box" of precious stones. The studies of Carmel Sapphire™ and its new minerals mark another milestone in the Company's journey as we continue our progress towards trial mining in Zone 1 in 2019."
http://www.shefayamim.com