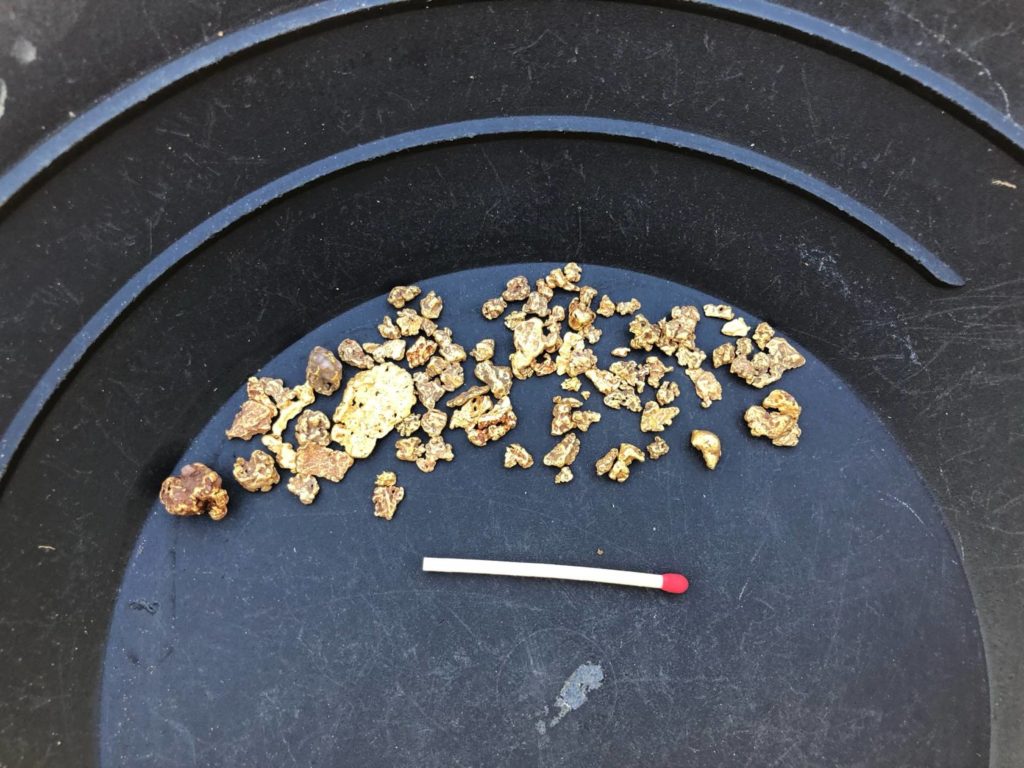 Greatland Gold – Update on Exploration Campaign at Panorama Project
Monday, July 8th, 2019
Field reconnaissance at Panorama locates numerous gold nuggets in multiple locations and confirms the presence of mineralisation over several kilometres of strike
Greatland Gold plc (AIM:GGP), the precious and base metals exploration and development company, is pleased to announce that field reconnaissance activities have located numerous gold nuggets, confirming the presence of mineralisation over several kilometres of strike at the Company's 100% owned Panorama project, located in the Pilbara region of Western Australia. The zone of gold mineralisation has been extended from 3.2km of strike to 4.3km.
Highlights:
Numerous gold nuggets found in thin soil cover over several hundred metres of strike, confirming the presence of gold mineralisation along the mineralised zone.
Gold nuggets found in more than 10 locations, including an area further south along strike, thereby extending the strike extent of the mineralised trend from 3.2km to 4.3km.
The mineralised zone, hosted in Archean basement, currently remains open to the south west and will be subject to further reconnaissance activities and systematic, grid-based surface geochemical sampling, which is expected to be completed by late July.
Additionally, a detailed, low level aeromagnetic survey covering the entire Panorama project area is expected to commence next week.
Gervaise Heddle, Chief Executive Officer, commented: "The discovery of numerous gold nuggets in multiple locations within the first week of the new field campaign at Panorama represents a very exciting start to this campaign and further confirms our belief in the significant potential of this project.
"The dual geochemical and geophysical campaign that we are conducting at Panorama represents a step up in the scale of exploration previously conducted at this project and clearly these early results support our decision to accelerate the pace of exploration activity at this exciting gold target in the Pilbara. We look forward to providing further updates as the exploration campaign progresses, including results from soil and rock chip sampling and the aeromagnetic survey."
http://www.greatlandgold.com