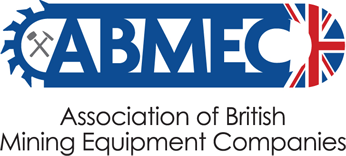 Abmec Conference 2019
Location: Nottingham, UK
Start date: 20/11/2019
End date: 21/11/2019
Event link: http://www.abmec.org.uk/wp-content/uploads/2018/12/AC19-Flyer-JI-19.pdf
ABMEC's 10th Annual Conference and Exhibition brings together leaders from the mining  industry and its supply chain.
Following last year's success with over 160 delegates from nine countries, 30 exhibitors and 16 speakers, this year's promises to inform, educate and entertain.
With an excellent line-up of speakers and exhibitors, we are delighted to invite you to take  advantage of the Early Bird Registration. Please register now; spaces are limited.
Monday, August 19th, 2019