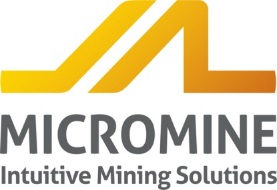 MICROMINE to preview new software releases at Mines and Wines in Wagga Wagga
Wednesday, September 25th, 2019
MICROMINE will be exhibiting its intuitive software solutions at Mines and Wines mining conference in Wagga Wagga, NSW from the 26th of September through to the 28th September and will be located at booth #13.
Mines and Wines is an iconic event bringing together over 250 industry representatives, including on-the-ground decision makers in the exploration and mining industry, service providers, government officials and academia. The conference is renowned for providing the latest technical case studies of discoveries and advances in the Tasmanides with presentations by geoscientists for geoscientists.
Lea Gould, MICROMINE Key Account Manager commented "Mines and Wines is a great event and we will see many of our clients. It's also a good opportunity for us to showcase our solutions to the market, discuss new and current projects and connect with decision makers from across the industry"
MICROMINE will be showcasing the latest versions of its market leading mining software solutions at the event, including 3D modelling and mine design solution Micromine 2020. and Geobank 2020. Geobank is our industry leading data management solution which helps mining and exploration companies to maintain the quality, integrity and usability of their data. Geobank 2020 includes a range of new features and enhancements including;
The new ability to design and build forms to enable clients to create; intuitive interfaces, rich tools to provide better information, assist to simplify previously complex tasks and easily facilitate business processes.
A new licence manager to increase licence functionality through; being able to borrow a licence from your network, more easily transfer your licences and provide a simple licence activation procedure.
3D modelling and mine design solution Micromine 2020 due to be released in November 2019 includes a range of new features and enhancements; a new Stope Optimisation tool for underground mine design and planning, Upgrades to existing Implicit Modelling functionality and the addition of new Implicit Modelling tools for Geological Modelling, Significant upgrades and new functionality to the existing Micromine Scheduler for Planning Engineers, Multiple new statistical chart and analysis functionality for geologists and Significant enhancements to the Ring Design Tool for Underground Engineers
Attendees at Mines and Wines 2019 will have the opportunity of experiencing live demonstrations of MICROMINE's intuitive software solutions.
"2019 will see the the release of new software versions Geobank 2020, Micromine 2020 as well as Pitram 5 later in the financial year. These versions include a range of new features and functionality which we are really excited to discuss with the attendees at Mines and Wines." Johnny Cates, Business Development Manager, added.
"Being able to speak face to face with our key clients is invaluable and gaining firsthand insight into projects in the region is extremely helpful" Mr. Cates continued.
The MICROMINE team consisting of Lea Gould, Johnny Cates and Paul Hooykaas (Manager of Micromine Special Projects) will be on the ground at the event and ready to discuss all things MICROMINE and share a wine.
http://www.micromine.com