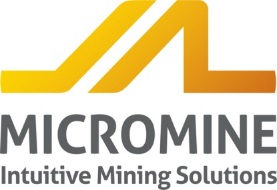 With the Appointment of New CEO MICROMINE Moves into its Next Growth Phase
Thursday, October 10th, 2019
MICROMINE Pty Ltd is delighted to announce the appointment of Andrew Birch as its new CEO, effective 23 September 2019.
Andrew has over 25 years' experience across the technology sector in senior executive roles for both listed and privately held companies, most recently as COO of MYOB Group responsible for the strategic direction and delivery across MYOB's go-to-market business units, and has also led and integrated a range of acquisitions across the business.
In addition to delivering both top and bottom-line financial outcomes Andrew has been a keen driver of client satisfaction and employee engagement with MYOB enjoying top quartile performance. Prior to joining MYOB, Andrew held several senior management positions within the technology, telecommunications and software sectors including Honeywell Pacific and Vodafone Australia, as well as mid-size technology businesses within Australia and New Zealand.
Announcing Andrew's appointment, MICROMINE Chairman Tim Reed said, "Andrew is a highly experienced senior executive within the technology sector with a proven track record of success in delivering growth outcomes through both organic initiatives and strategic acquisitions."
"Andrew has distinguished himself as a highly talented, inspiring and energetic leader whose creativity, positive attitude and ability to build trust are among his greatest strengths," Mr. Reed continues.
Reflecting on his appointment, Andrew said, "I am excited to join the Micromine business, which has a great culture, the broadest capability in the market and a winning strategy that has enabled strong growth. Building further on this success is an exciting opportunity, I passionately believe a great team with a keen focus on clients is a key success factor."
Andrew holds a Bachelor of Engineering from Swinburne University of Technology and an MBA from RMIT.
http://www.micromine.com