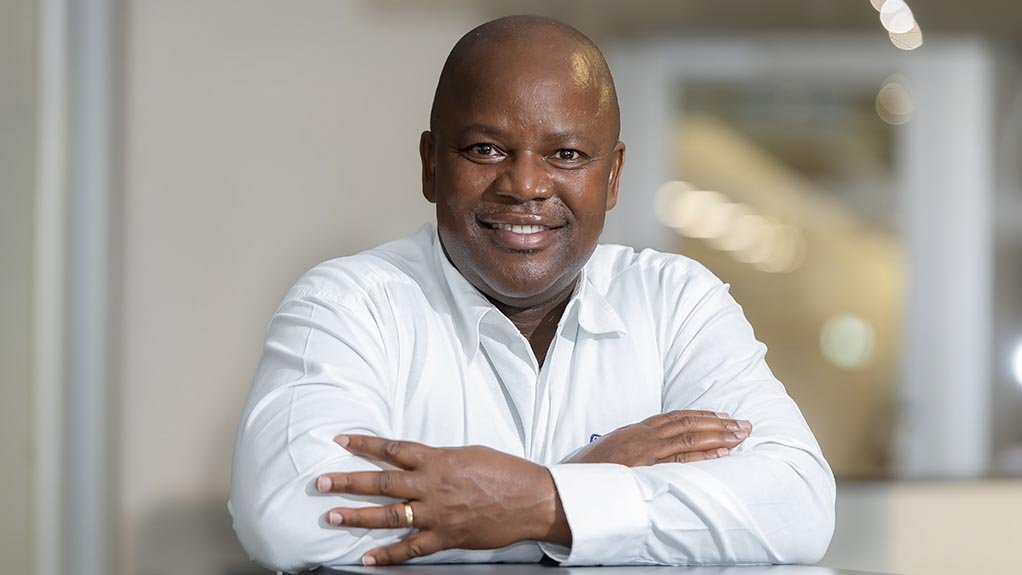 Thungela CEO July Ndlovu
 New coal mining and marketing company Thungela Resources said on Friday when it reported interim results for the six months ended June 30 after one month of operating as an independent business.
Thungela generated half-year operating profit of R990-million, adjusted earnings before interest tax depreciation and amortisation (Ebitda) close to R1.9-billion, a net cash position of R3-billion.The company confirmed the guidance for export saleable production of between 15-million tonnes and 16-million tonnes and flat free on board cost per export tonne of R830/t for the full year.
Thungela CEO July Ndlovu described the Johannesburg- and London-listed company demerged out of Anglo American as being well-positioned to deliver on its targets.
On the loss of loss of the life of 
Moeketsi Mabatla
 at the Goedehoop colliery and in extending condolences go to the family, friends and colleagues, Ndlovu reiterated  that the company continued to remain focused on running a fatality-free business.
Most of Thungela's coal is exported and its revenue was positively impacted by the benchmark thermal coal price, which strengthened by 47% compared with the corresponding first half of last year. However, the strengthening of the Rand offset some of the gains.
Thungela reported firm demand from South Asia including India, Pakistan, Sri Lanka and Vietnam, and described the quality of its coal as positioning the company well to continue capitalising on significant market demand in this region.
Coal prices, it stated, were supported by supply constraints from South Africa, Colombia and Australia, with the latter still facing an ongoing ban on imports into China.
The company's earnings per share of 313 c a share and headline earnings per share of 305 c a share for the reporting period. These include the impact of two once-off adjustments, the restructuring costs and termination benefits of R386-million, as well as the fair value adjustment of R584-million on the derivative relating to the capital support agreement with Anglo.
Higher cost production taken out of the business prior to the demerger included the Bokgoni pit of the Khwezela operation, which was placed on care and maintenance during the first quarter of this year.
As a consequence, export saleable production volumes, on a comparable basis, decreased by 9% to 7.1-million tonnes. Offsetting this was the ramp up at the Navigation pit at Khwezela.
Equity export sales also declined by 8% to 6.6-million tonnes on lower saleable half-year production volumes, and also as a result of lower than planned railings owing to the underperformance of Transnet Freight Rail.
The rail line operator's performance challenges are attributable to theft of infrastructure and equipment failures mainly related to locomotives.
From June 1, Thungela has operated as a standalone business having received an initial cash injection of R2- billion.
Thungela's Employee and Community Partnership Plans empowerment transaction, each hold a 5% fully funded interest in Thungela's coal operations in South Africa and are set to benefit from the financial value that the company will generate.
The first distribution of R6-million to the Community Partnership Plan was made on June 30. Trustees have been appointed and plans are under way to appoint an administrator to ensure the trust delivers on its mandate.