Anglo, Thyssenkrupp join forces to make steel greener
Friday, October 21st, 2022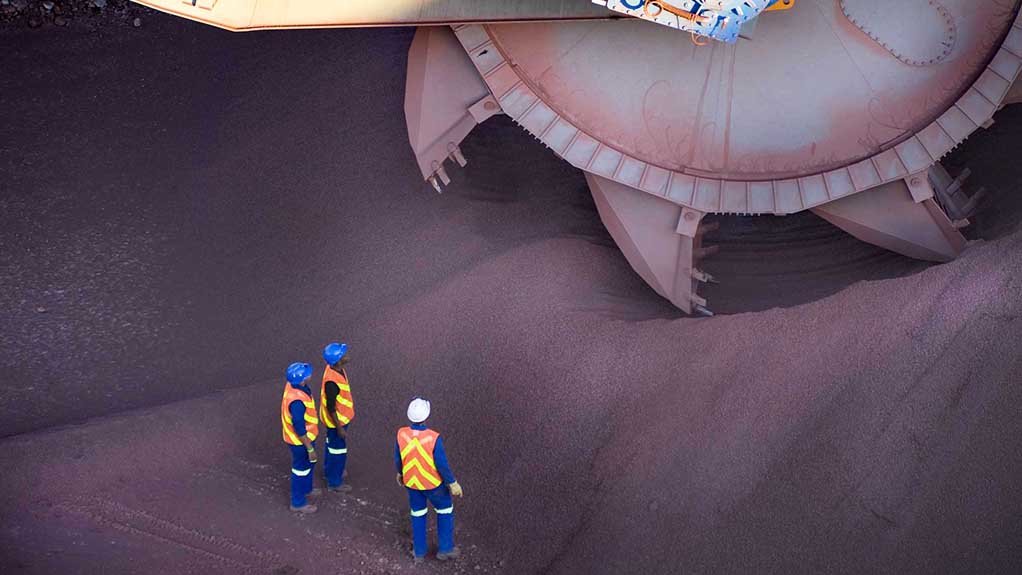 Iron-ore operations at Anglo American's Kumba Iron Ore.
Anglo American has signed a memorandum of understanding (MoU) with longstanding customer Thyssenkrupp Steel Europe AG to collaborate on developing new pathways for the decarbonisation of steelmaking.
This follows Anglo signing of an MoU with Japan-headquartered Nippon Steel in July to develop solutions for lower-carbon steelmaking and optimise the premium lump ore it produces at Kumba Iron Ore.

As a supplier of high-quality iron-ore to the steelmaking industry, the London- and Johannesburg-listed Anglo is helping to shape a greener future for steel, the backbone of global infrastructure.
In its Climate Change report of October 2021, Anglo recognised the steel value chain as being key to Scope 3 emissions reduction.

As the steel sector advances its efforts to transition from traditionally carbon-intensive production methods to cleaner, more sustainable processes, high quality iron-ore products, such as those supplied by Anglo, are sought-after enablers of low-carbon steel production at scale.
The focus with Thyssenkrupp will be on accelerating the development of high-quality feedstock for lower-carbon steel production, using both conventional blast furnace and direct reduction iron (DRI) steelmaking.
DRI is recognised as being a less carbon intensive method that requires iron-ore of a particularly high quality.
When using green hydrogen as a reducing agent, the DRI process can be made largely carbon-dioxide free.
Anglo has developed a close association with green hydrogen, which it plans to generate from electrolysis on its mine sites, using renewable energy sources.
At its Mogalakwena platinum group metals mine in South Africa, it is piloting a 500 t green hydrogen truck and intends rolling out this emission-free technology across its other operations in the years to come.
With Thyssenkrupp, Anglo is setting out to combine the premium physical and chemical qualities of its minerals with Thyssenkrupp's innovative technology to drive more sustainable operations – "all the while responding to society's growing expectations for climate-responsible production practices," Anglo American marketing business CEO Peter Whitcutt stated in a release.
ThyssenKrupp CTO Dr Arnd Köfler stated: "We want to decarbonise the steel value chain inside and outside our plant boundaries."
Thyssenkrupp manufactures carbon flat steel for a wide range of industries, including automotive, energy generation, appliances and packaging.
"We are making our own production low-carbon through a combination of direct reduction plants with innovative melters. In addition, we are working with many partners to make steel low-carbon from A to Z," Köfler added.