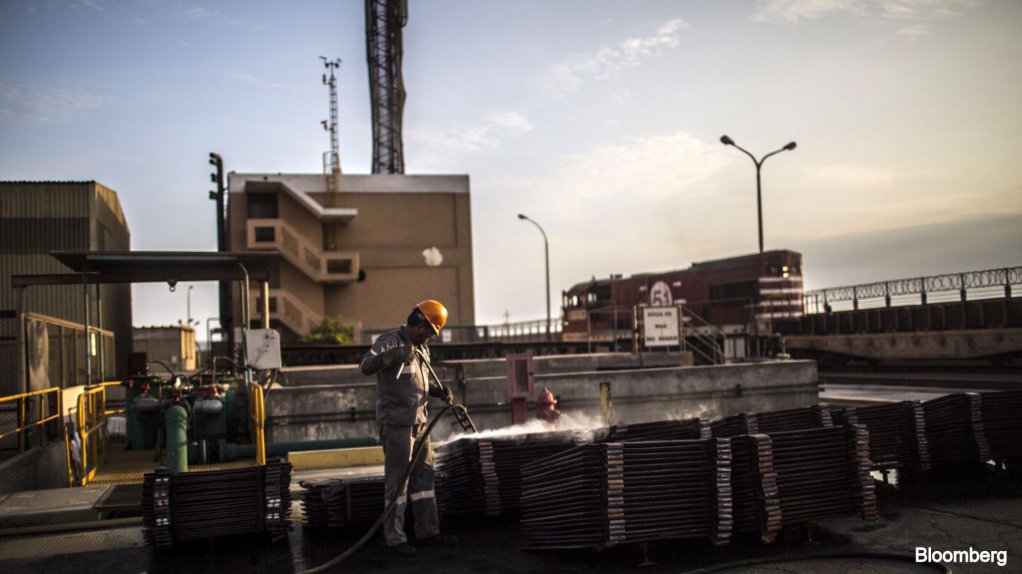 Protests in Peru are threatening to choke off access to almost $4-billion worth of copper just as China's emergence from Covid lockdowns promises to boost demand.
Peru's third-largest copper mine, Las Bambas, hasn't dispatched copper concentrate since January 3 due to security concerns. Glencore's Antapaccay is also facing restrictions. The mines, which share the same highway access to ports, together account for nearly 2% of the world's copper output.
Unrest has rattled Peru since the ouster and arrest of former President Pedro Castillo, upending commodity supply chains from metals to organic coffee. The disruption comes at a particularly precarious moment for copper markets. Inventories stand at historically low levels while miners warn demand for the world's most critical metal is poised to skyrocket with the growing electrification of vehicles.
Base-metal prices have been on a bull run since New Year's after China, a top consumer, abruptly abandoned Covid-19 controls. Prices settled Wednesday at a seven-month high on the London Metal Exchange. Goldman Sachs Group predicts ongoing deficits and forecast a record price of $11 000 a ton within 12 months.
Las Bambas, whose operator MMG is controlled by state-owned China Minmetals, has been the target of multiple demonstrations since it opened in 2016 as indigenous groups seek greater compensation for land and roads used by mining companies.