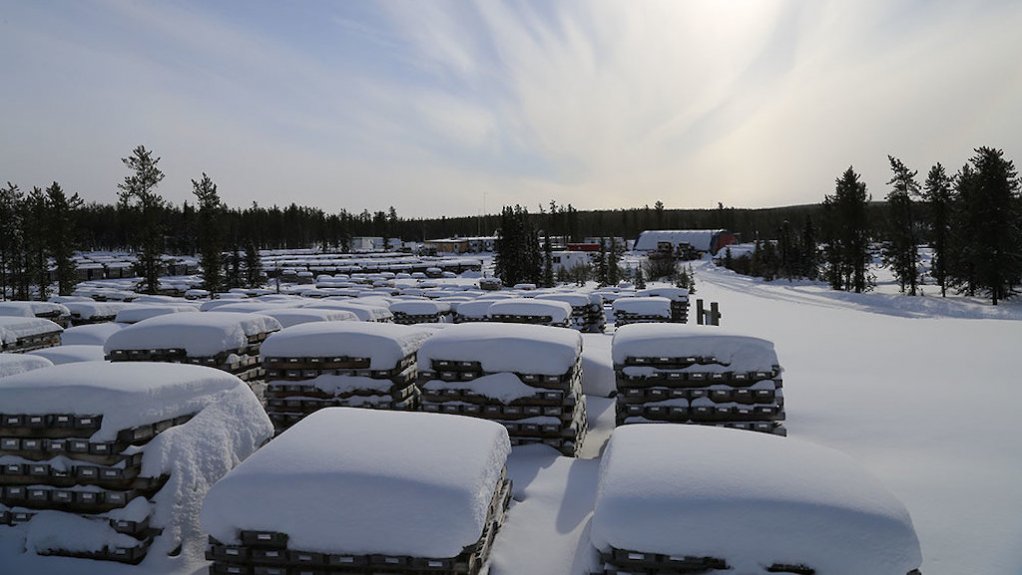 Uranium exploration and development company Denison Mines' confidence in the application of in-situ recovery (ISR) at the Wheeler River project's Phoenix deposit, in the Athabasca basin, is growing.
The results of test work completed in 2019 have "meaningfully" boosted the TSX-listed company's confidence in the use ISR mining at Phoenix, CEO David Cates said.
 "Today, the prospect of successfully bringing ISR mining to the Athabasca basin is higher than it has ever been," he said in a statement highlighting the company's achievements in 2019.
During the year, Denison has completed a 23-week "first-of-its-kind" ISR field test programme designed to validate the permeability of the Phoenix orebody, which was identified as the most significant technical risk for the Phoenix ISR operation in the Wheeler River prefeasibility study. The field programme was implemented in a staged manner, progressing from the completion of preliminary hydrogeological tests in a series of small diameter test wells, to the completion of the two large diameter, commercial scale wells – the first wells in the history of the Athabasca basin intended for ISR mining.
 "The results from this test work show significant hydraulic connectivity within the test areas of the Phoenix orebody and have confirmed
our ability to achieve bulk hydraulic conductivity values, in a commercial scale well, that are consistent with those used in the prefeasibility study," said Cates.
Further, results from a specialised core leach test also indicated that the uranium concentrations from the solution to be recovered have the potential to significantly exceed the concentrations assumed in the prefeasibility study.
The initial data from core leach tests includes elemental uranium concentrations, after test startup, in the range of 13.5 g/ℓ to 39.8 g/ℓ, with an average of 29.8 g/ℓ over 20 days of testing This compares with previous metallurgical test work completed to assess the use of the ISR mining method at Phoenix – which supported a uranium concentration of 10 g/ℓ for the ISR processing plant design used in the prefeasibility study.
The 2018 prefeasibility study considers the economic merit of developing the Phoenix deposit as an ISR operation and the Gryphon deposit as a conventional underground mining operation.  Taken together, the project is estimated to have mine production of 109.4-million pounds U3O8 over a 14-year mine life, with a base case pretax net present value (NPV) of $1.31-billion, at an 8% discount rate, an internal rate of return (IRR) of 38.7%, and initial preproduction capital expenditures of $322.5-million.
The Phoenix ISR operation is estimated to have a stand-alone base case pretax NPV of $930.4-million, an IRR of 43.3%, initial preproduction capital expenditures of $322.5-million. Its average operating cost is estimated at $3.33/lb U3O8.