Weir Minerals is proud to announce the global launch of its Accumin™ lubricators, following international demand for the superior-quality grease lubrication which has been ensuring optimal performance for equipment such as Warman® slurry pumps in APAC since 2014.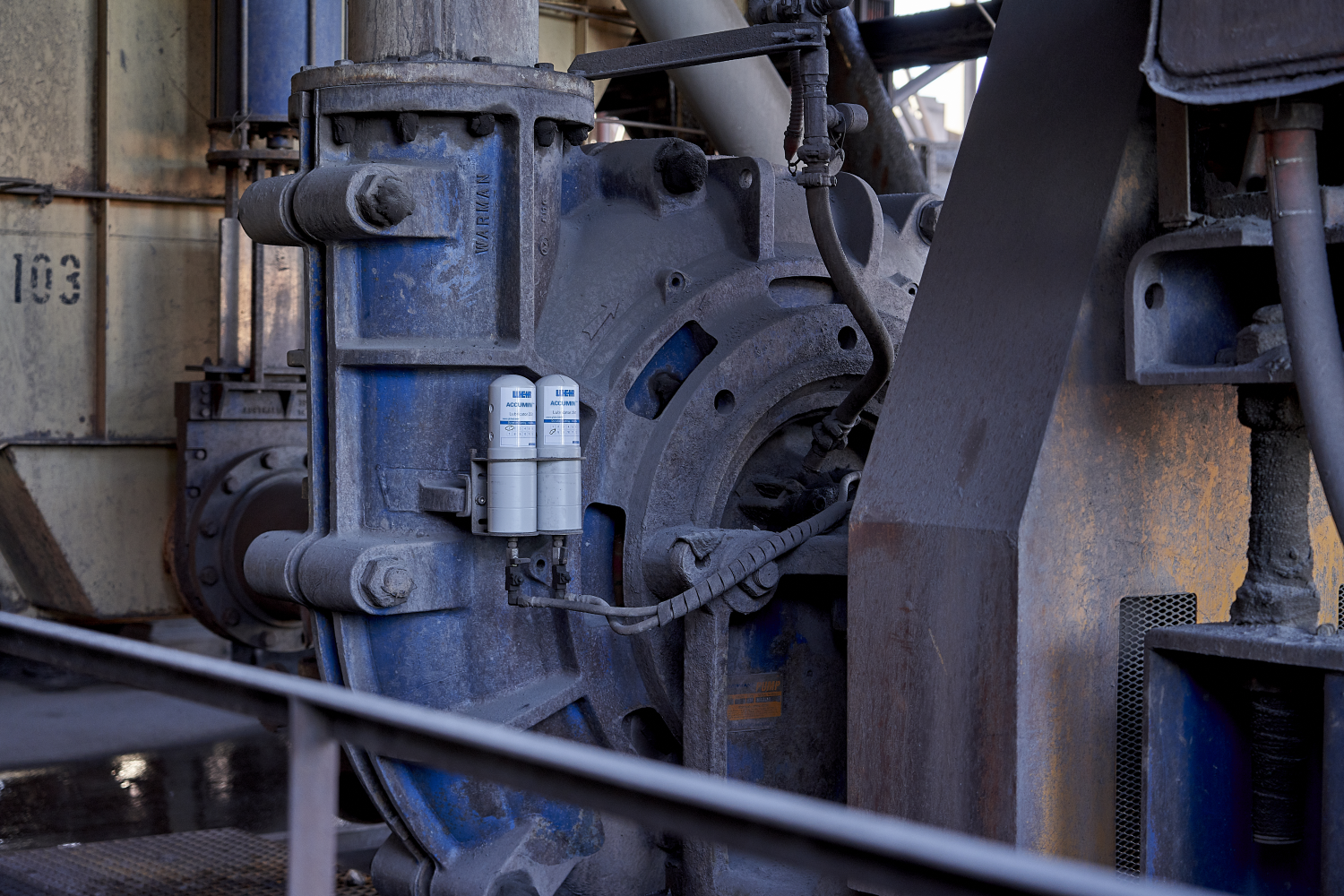 Across more than 100 sites, the Accumin™ lubrication system has proven itself an efficient way of preventing expensive bearing assembly failures, reducing maintenance downtime and promoting safety by decreasing the amount of manual interface to keep equipment performing.
"At Weir Minerals, we make the market leading slurry pump for mining applications, but we can't always control what happens when it gets to site. Between dust, overflow and gland seal leaks, lubrication is a vital tool in the constant battle to keep machinery going. Having an Accumin™ lubrication system fitted prevents over and under greasing, protects equipment from bearing failures and frees up man hours for more critical tasks," says Michael Roinich, Accumin™ Specialist, Weir Minerals.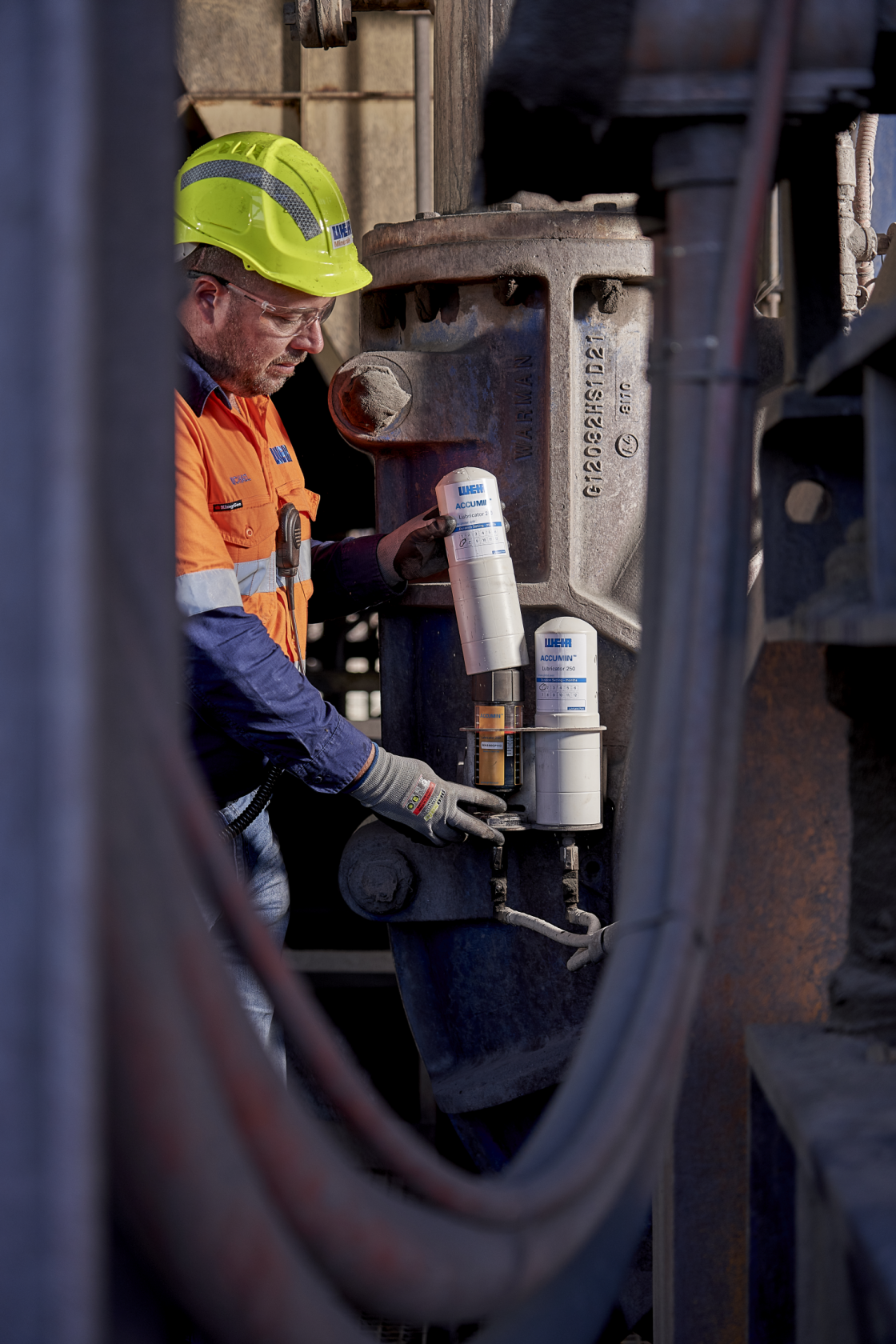 "When we offer Weir Minerals equipment with an Accumin™ lubrication system installed, what we're really doing is giving that equipment its best shot at a long and productive working life."
Made in Germany, Accumin™ canisters are produced in 125cm3 gas driven, 120cm3, 250cm3 and 500cm3 electro-mechanically driven configurations and can be deployed up to five metres away from the lubrication point, allowing easy and efficient access to the mount. The electro-mechanical driven lubricator dispenses a consistent dosage of lubricant, regardless of ambient temperature. The system delivers 6 bar of operating pressure and can be easily monitored via an LCD display, flashing LED alert system and a transparent grease cartridge.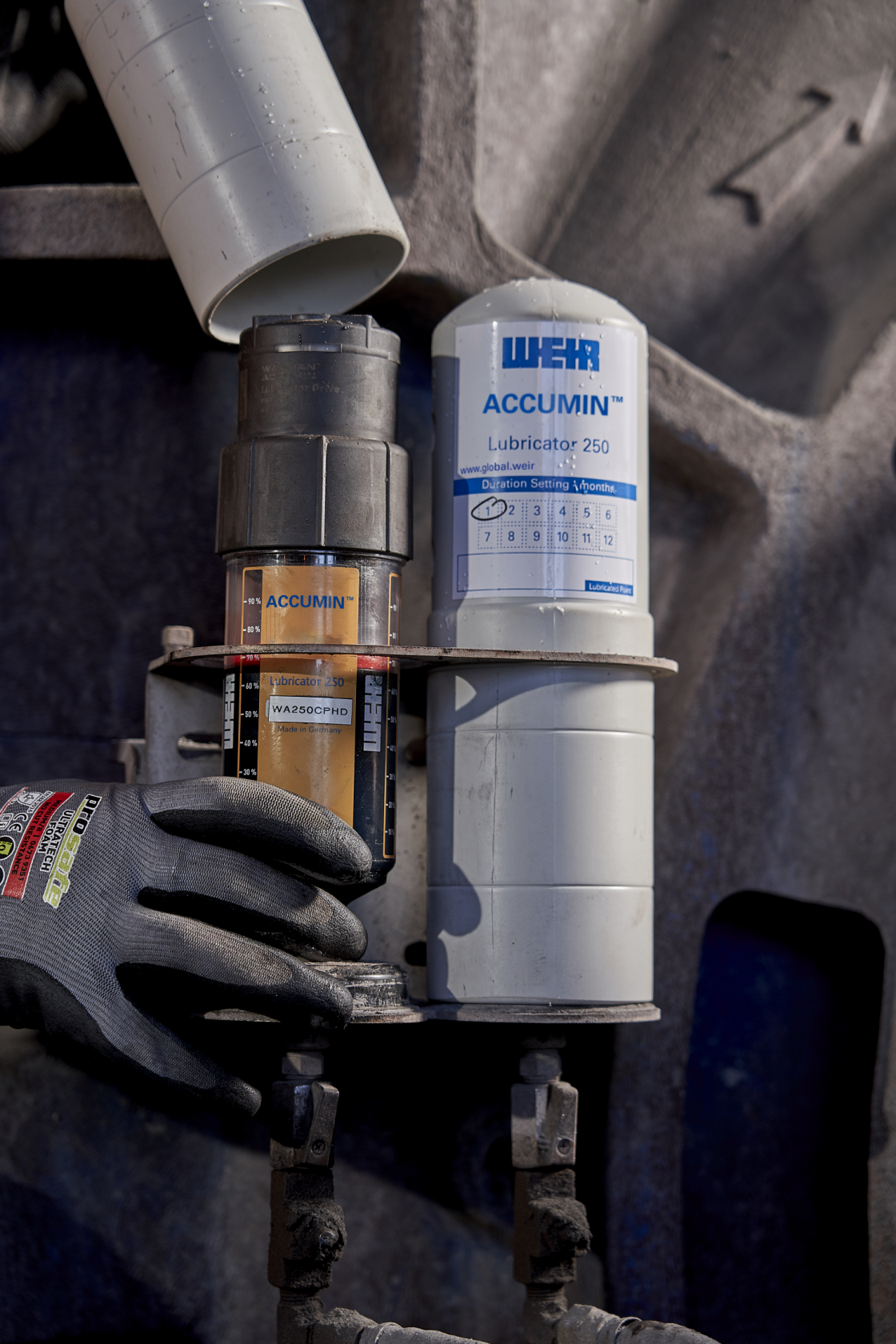 "Designed to meet the arduous demands of the mining industry, Accumin™ single-point lubricators set the global standard for lubricating Warman® pumps and other grease-lubricated, mission-critical mining equipment supplied by Weir Minerals. We're excited to share our market-leading, best-practice system with mines around the world who are embracing new technologies to simplify their operations," says Mr Roinich.
Making the move to Accumin™ lubricators helped an Australian iron ore mine to save almost AU$120,000 each year in downtime reduction, pump rebuilds and bearing assembly replacements.
Accumin™ lubricators are now available worldwide on new pumps, through Weir Minerals' aftermarket spare parts supply channels and via our unrivalled service centre network. Find out more at https://www.global.weir/brands/accumin/.