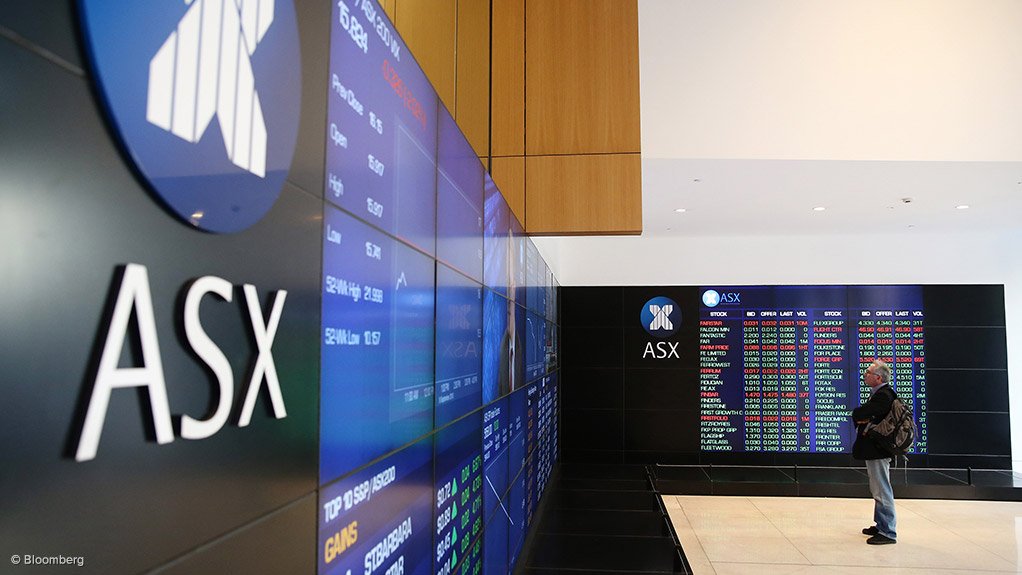 Photo by Bloomberg
Exore holds some 2 000 km2 of tenements in northern Cote d'Ivoire, near Perseus' Sissingue gold mine, with the junior company holding an 80% joint venture interest in exploration permits making up the Bagoe and Liberty projects.Bagoe is estimated to host an indicated mineral resource of some 90 000 oz of contained gold and an inferred mineral resource of 440 000 oz.
Exore will exercise its pre-emptive rights to acquire the remaining 20% interest in these two projects from partner Apollo Consolidated for $4.5-million, with the transaction to be funded from its existing cash.
Under the Perseus offer announced on Wednesday, the ASX- and TSX-listed Perseus would acquire all the shares in Exore at a rate of one Perseus share for every 12.79 Exore shares held.
Based on Perseus' ten day volume weighted average share price, the offer valued Exore shares at around 9.8c each, and the company at A$59.8-million.
Perseus CEO and MD Jeff Quartermaine told shareholders that the acquisition of Exore would result in Perseus gaining ownership of geologically prospective land close to its own Sissingue mine.
"Sissingue currently has a mine life of three years from July 2020, and with the acquisition of Exore's land package, including defined mineral resource at the Bagoe project, we have the option of developing the Bagoe project into a new gold mine potentially using the Sissingue infrastructure or, alternatively, delineating further mineral resource that can be economically mined and trucked to our Sissingue plant for processing.
"Either option provides an opportunity to continue creating value for Perseus shareholders," Quatermaine said.
Exore MD Justin Tremain told the company's shareholders that the proposed transaction represented compelling value for the company.
"In addition to the premium implied by the transaction consideration, Exore shareholders have the opportunity to benefit, at a time of near record gold prices, from Perseus' strong development and production capabilities, which position Perseus as the ideal counterparty to unlock the future value of the company's Bagoe project, while de-risking the need for Exore to discover additional ounces to support a standalone operation or fund a standalone development.
"There are significant potential synergies that can be realised by using Perseus' pre-existing infrastructure in any future development of Exore's project, with the Sissingue infrastructure comfortably within trucking distance of the Bagoe project. Exore shareholders will also benefit from exposure to Perseus' existing production and development assets, which provide an exceptional growth profile," said Tremain.
The board of Exore has unanimously recommended that shareholders accept the offer in the absence of a superior proposal.
The takeover offer is subject to a number of conditions, including shareholder and court approvals, and an independent expert concluding that the offer was in the best interest of Exore shareholders.
Exore shareholders are expected to vote on the offer at a court-convened meeting in either late August or early September.