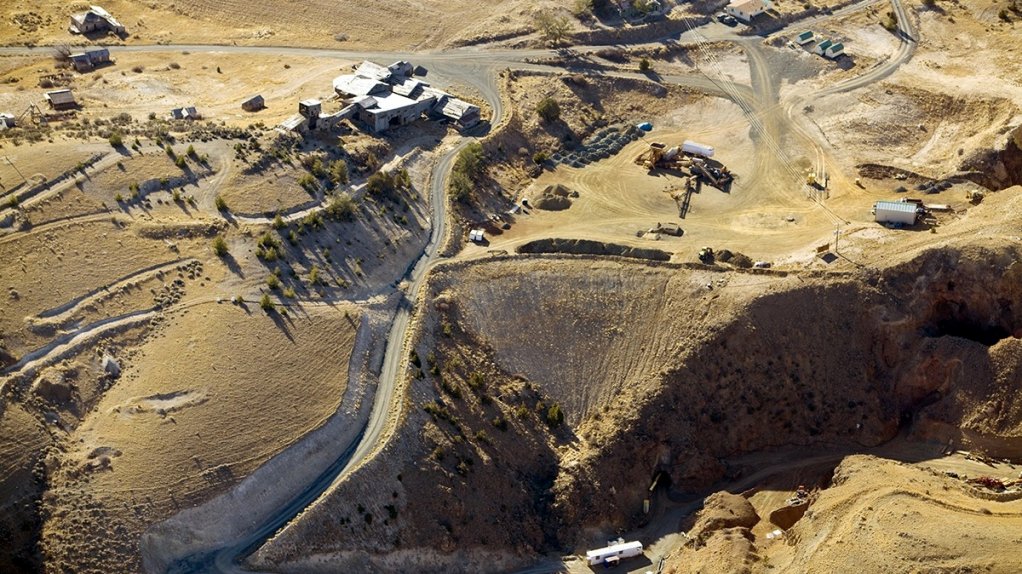 An aerial view of American Pacific's 100%-owned Madison copper/gold project located near Silver Star, Montana.
Gold exploration company American Pacific Mining (APM) CEO Warwick Smith sees "some form" of a gold bull run finally returning and says it is trickling down to the junior miners.
"It's been ten years of challenges and trying to create interest in junior mining . . . to see it coming is fantastic," he says in an interview with Mining Weekly, adding that now is the time for junior companies to perform.
APM has signed a definitive agreement to buy a gold project that Smith and company president Eric Saderholm have had in their sights for quite some time, and has also completed an oversubscribed capital raising.APM recently raised C$2.99-million in a nonbrokered private placement. The company initially planned to raise C$500 000, but a day after announcing the placement, it was increased to C$2.75-million.
"We could have raised C$6-million to C$7-million quite easily. There was a tremendous amount of interest," recalls Smith, a venture capitalist specialising in corporate finance and development for listed companies.
He reports that APM is now sufficiently capitalised for at least two to three years and if the C$6-million of warrants is considered, another five to six years. "We are in a strong position, no matter what happens. I think that is key for the likes of junior companies."
The acquisition of the fully permitted Madison project, near Silver Star, Montana, has created significant interest in the company. The project is currently under an earn-in, joint venture (JV) agreement, whereby the world's second largest miner, Rio Tinto, could earn a majority interest.
"The acquisition changed the scale and scope of APM and to have Rio Tinto as a partner is tremendous," Smith.
He believes that investors take note of juniors that have JVs with larger mining companies. "In many ways, that company has done the due diligence for you."
Madison's former owner in April 2019 brought in Rio Tinto as a partner in the project.  Subsidiary Kennecott Exploration Company spent $2-million on drilling 14 holes at Madison in 2019 and APM will release those results once the transaction closes on June 22.
Rio Tinto is planning to start a new drill campaign at Madison this month, which Smith says will be "significantly larger" than the $2-million that was spent last year.
Rio Tinto has to spend $30-million over 11 years to earn up to 70% of the project.
APM's two other project assets – the historic Gooseberry gold/silver project in Storey, Nevada, and the Tuscarora gold project in Elko, Nevada – are also open for JVs.
Until January 2020, midtier miner OceanaGold was a partner in Tuscarora, but pulled out of the venture when it closed its Reno office. During its time as a JV partner, OceanaGold spent C$1.26-million on exploration and completed 2 298 m of drilling in a seven-hole programme.
Smith reports that APM has received "a lot of interest" in both projects and expects to bring in new partners shortly.
Saderholm, who was gold mining firm Newmont's former exploration manager for the Western US, says junior companies are back on the radar of larger miners for exploration projects.
"Major miners have always used the junior market as a way to get cheap exploration projects in their coffers. There was a little bit of a drought where the perception was that the junior companies are not producing enough quality projects for the major companies, but that is changing.
"We are getting interest from companies that are using us as a leg to explore for them, or on their behalf," Saderholm adds.