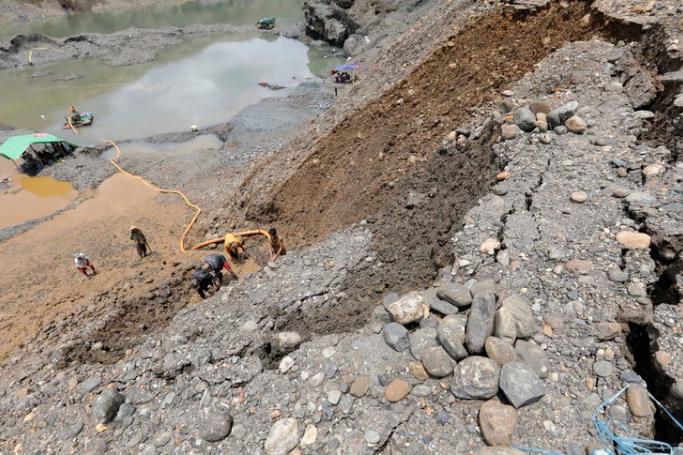 (File) Miners search for jade stones at the HpaKant jade mining area, Kachin State, northern Myanmar
 At least two jade scavengers were killed and five others injured in a landslide in Myanmar's northernmost state of Kachin on Tuesday, a local official said, Xinhua reported.
The landslide took place when a 91.4-meter-high slag heap collapsed at a jade mining site in Hpakant township at around 4:00 p.m. local time (0930 GMT).
Search and rescue work is being carried out by the authorities, the official said.
Mining accidents are frequent in the country's Hpakant mining region and most of the fatalities are caused by landslides.