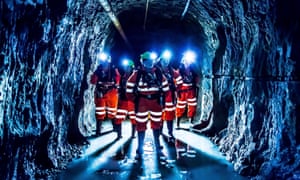 It turned out there really was gold. But an attempt to start mining in the 1980s faltered – the Troubles were raging and authorities feared the IRA would steal any explosives brought into this corner of Northern Ireland.
Now, with the Troubles a memory, a New York-based investment fund is planning to build a mine at Greencastle, a hamlet in the Sperrin mountains that sits atop what is by grade one of the world's biggest unexcavated gold deposits, worth an estimated £3bn.
McKenna, a gold sceptic no more, is a community relations manager for the mining company Dalradian Gold, and instead of leprechauns he envisages licences, drilling and jobs. "This is something that has world potential."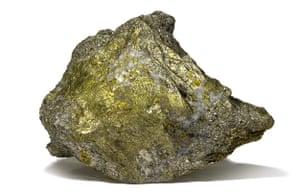 Its fate hangs in the balance. The Stormont government announced on 29 June a public inquiry into the application, saying it had received more than 40,000 representations, the vast majority objections.reencastle is just one of a slew of applications to mine gold in the Dalradian supergroup, a 450-mile belt of rock spanning Ireland and Scotland.
A surge in global prices – hovering at $1,800 an ounce as investors seek a haven from turbulent markets – may further whet the appetite for Celtic gold on both sides of the North Channel.
Commercial extraction of ore at the UK's only operational gold mine at Cononish near Tyndrum is to start later this year. Cononish is doing geological surveys at two other nearby sites and has exploration licences for 13 parts of the southern Highlands.
A second firm, Erris Resources, has begun test sampling at two sites south of Loch Tay in Perthshire that it says have "good prospects" for gold, silver and zinc. Those licences cover hundreds of square kilometres.
Other companies have obtained gold prospecting licences for several counties in Northern Ireland and the Republic of Ireland, including a site in Clontibret, county Monaghan, said to hold about 500,000 ounces. It is 40 miles south of Greencastle.
The Dalradian supergroup was becoming famous for untapped gold, said Richard Gray, the managing director of Scotgold Resources, which owns Cononish. "In the parlance of geologists, it's elephant country."
The geological formation is named after the Dál Riata, a Gaelic kingdom credited with a golden age of influence in the sixth century. The prospect of mining companies ushering in a literal golden age has polarised opinion in Scotland and Northern Ireland. Some welcome the promise of jobs and investment. Others, including conservationists and environmentalists, fear pollution and despoliation.