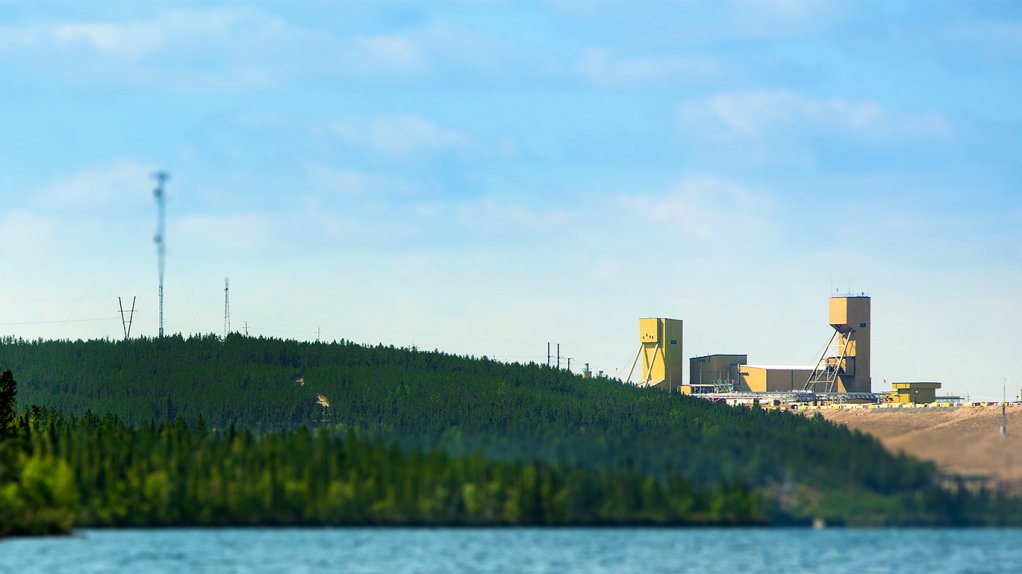 Canadian uranium major Cameco on Monday announced that it would temporarily suspend production at its Cigar Lake uranium mine over the coming weeks, citing increased risks posed by the Covid-19 pandemic.
With Covid-19 cases rising in Saskatchewan, the company is having difficulty in accessing qualified operational personnel to operate Cigar Lake."One of the most challenging trends we've had to navigate is the shrinking availability of workers in critical roles at Cigar Lake due to self-isolations, absenteeism and communities being on temporary pause for transporting workers due to the pandemic," explained CEO Tim Gitzel.
Cameco have had six positive tests at its northern operations in recent weeks, including three at Cigar Lake, he added.
At the peak of production during fall, there were about 300 workers on-site at Cigar Lake. Placing the mine in a state of care and maintenance would significantly reduce personnel.
Care and maintenance costs would amount to between C$8-million and C$10-million a month.
"Having Cigar Lake operating was always part of our strategy," Gitzel said. "The costs of care and maintenance are not insignificant, and you saw that impact in our third quarter results. Therefore, the restart conditions for Cigar Lake are not the same as we have laid out for McArthur River. The timing of the restart and the production rate will depend on how the Covid-19 pandemic is impacting the availability of the required workforce at Cigar Lake, how cases are trending in Saskatchewan, in particular in northern communities, and the views of public health authorities."
Due to the suspension, Cameco would increase its purchases in the market to secure uranium to meet its sales commitments.
Cameco stated that its deliveries to date had not been materially impacted by Covid-19. At September 30, 2020, Cigar Lake had produced 2.3-million pounds (Cameco's share) of uranium concentrates. However, owing to the temporary production suspension, it would not achieve 5.3-million pounds (its share) of production for 2020.
"Covid-19 has taught us many lessons, including that the pandemic is a greater risk to uranium supply than to uranium demand," concluded Gitzel.
The Cigar Lake operation is owned by Cameco (50.025%), Orano Canada (37.1%), Idemitsu Canada Resources (7.875%) and TEPCO Resources (5.0%) and is operated by Cameco.