Wirtgen 220 SMi 3.8 Surface Miner – High-Performance Chalk Mining in France
Thursday, April 8th, 2021
Thanks to Wirtgen's 220 SMi 3.8, scrapers and dozers require less power to load the scraper hopper.
Wirtgen's powerful milling drums can produce significantly smaller grain sizes than, for example, drilling and blasting or, as shown here, using a dozer.
The 220 SMi 3.8 can easily handle difficult conditions – thanks to its adjustable longitudinal and cross slope, larger puddles are no problem for the machine.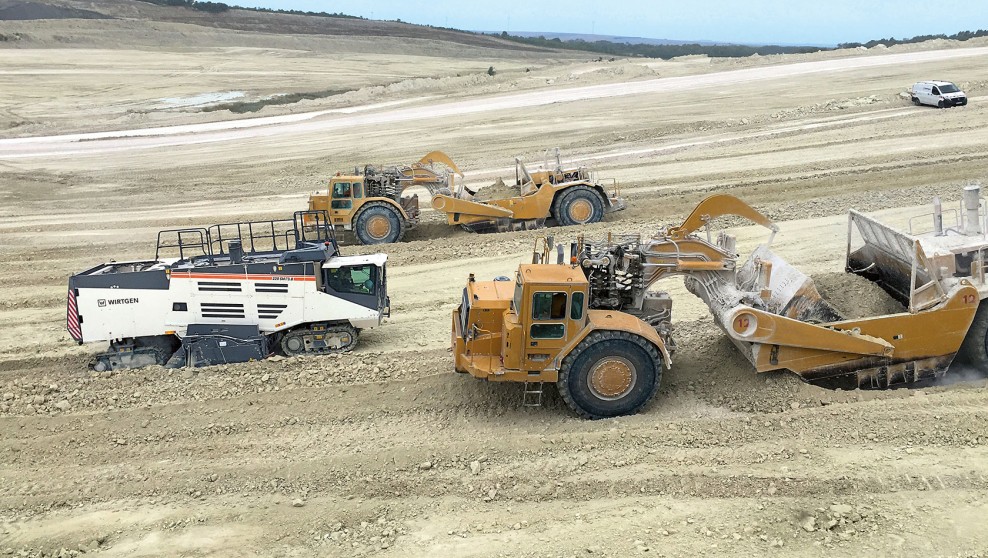 While the high-performance miner extracts the chalk non-stop at an extremely high speed, the scrapers push the material into their hoppers to transport it away.
The surface miner mills the material and deposits it behind the machine in a windrow.
https://wirtgen.com