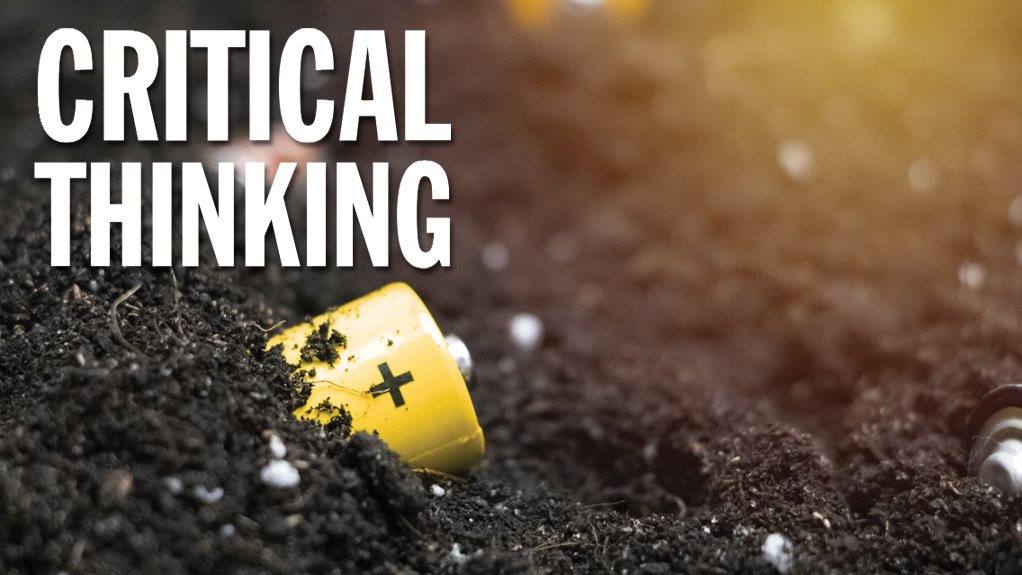 Various oil majors continue to produce huge volumes of oil and natural gas, owing to fossil fuels still being used to meet the bulk of the world's energy requirements.
Although energy demand is expected to continue to increase, the share of fossil fuels in the global energy mix is set to decline. This shift is particularly profound when considering the current technological revolution in the transportation industry.
Increasing concern over the environmental degradation caused by excessive fossil fuel extraction and burning has led to the development of alternative technologies, disrupting the monopoly once held by petroleum-powered vehicles.
Fuel ethanol, or biofuel, production, for example, rose to an estimated 154-billion litres globally in 2018. Such alternative fuels have provided options for consumers to drive vehicles that contribute significantly less to air pollution.
Electric vehicles (EVs), however, are the frontrunners for the future of sustainable transportation. They use electric motors, which have improved significantly in terms of technology and economies of scale over the past decade. These battery-powered vehicles seem to be winning the technology race for the future of transportation.
Although many EV variations still present concerns over efficiency, battery range and safety, it is generally agreed that petroleum- powered vehicles have lost their stranglehold on the automotive industry, with various experts expecting a dramatic shift to EVs as the dominant vehicle type within the next decade – particularly in developed countries such as the US and European countries.
Such a shift has been confirmed by US President Joe Biden, who signed Executive Order 14017 on February 24, 2021, to direct a complete government approach to assessing vulnerabilities in critical supply chains and strengthening their resilience.
On June 8, after conducting a 100-day assessment of supply chain vulnerabilities, the White House issued a statement declaring that EV supply chains – specifically those for the manufacture of large-capacity EV batteries – are among the most vulnerable and most critical to the economic future of the US.
The statement declared that the US Department of Energy Loan Programs Office (LPO) would immediately leverage about $17-billion in loan authority in the Advanced Technology Vehicles Manufacturing (ATVM) Loan Program to support a domestic battery supply chain.
The LPO will leverage full statutory authority to finance key strategic areas of development and fill capacity deficits in the domestic supply chain. This will include the ATVM programme extending loans to manufacturers of advanced-technology vehicle battery cells and packs for re-equipping, expanding or establishing such manufacturing facilities in the US.
The US Department of the Interior, with the support of the White House Office of Science and Technology Policy, will establish a working group comprising agencies such as the Department of Agriculture and the Environmental Protection Agency to expand critical minerals production in the US by identifying sites where such minerals could be produced and processed.
Moreover, the US Development Finance Corporation will expand international investments in projects that will increase critical minerals production capacity where this will benefit the US.
The White House recommended that Congress authorise new and expanded incentives to spur consumer adoption of US-made EVs.
"We recommend Congress support $5-billion in investments to electrify the federal fleet with US-made EVs, and $15-billion in infrastructure investment to build a national charging infrastructure to facilitate the adoption of EVs," it said.
Moreover, earlier this month, the Biden administration issued an executive order that called for half of all vehicles sold in the US to be emission-free by 2030 – an ambitious goal that would necessitate significant investment in EV infrastructure, including a comprehensive charging station network, for example.
US National Mining Association (NMA) president and CEO Rich Nolan believes that the Biden administration's energy and infrastructure agenda cannot be accomplished without mining, which will provide a significant boost for the country's mining sector at all levels.
"Infrastructure projects are incredibly materials intensive. President Biden's plan for EV adoption and electrification across the economy, energy and transportation sectors holds the potential for significant additional investment in domestic mining," he tells Engineering News & Mining Weekly.
He explains that it has been estimated that $1-trillion of infrastructure spending could require an additional six-million tons of steel, 110 000 t of copper and 140 000 t of aluminium a year.
In terms of EVs, the general sentiment in the automotive industry seems to be that the demand curve is going to become vertical and that the supply chains are "going to explode", Nolan says.
"I don't believe that the pivot to EVs is solely dependent on the Biden plan. Automakers and the capital markets have already made investments in battery production and announced a rapid transition," he says.
For example, vehicle manufacturer General Motors has announced that it will invest $27-billion in EVs over the next five years, while competitor Ford will double its investment in EVs to $22-billion.
Meanwhile, earnings reported for EV manufacturer Tesla's first quarter of 2021 were record-breaking, comprising a profit of $438-million on revenues of $10.39-billion. During that period, Tesla delivered about 184 800 vehicles – double the number recorded for the same quarter of last year.
The World Bank estimates that battery minerals production could increase by 500% by 2050 to meet the growing demand for advanced energy technologies.
"The demand is coming; just how fast is the question," Nolan comments.
Although rare-earth or critical minerals are being "hotly pursued" for battery production, the importance of copper – which he says is plentiful in the US – should not be discounted: "EVs use three times as much copper as the standard combustion engine vehicle. Copper will form the arteries of an electrified future".
Nolan adds that the US will need to produce the same amount of copper in the next 25 years as was produced globally in the past 5 000 years. Silver is also critical for building a more sustainable energy economy. For example, about 10% of silver demand stemmed from photovoltaic solar in 2019.
"Silver demand from EVs and 5G is building. The electrification of everything means more metals are needed," he says.
Phone a Friend
While the US can theoretically develop domestic mines in the medium to long term to supply the minerals and metals needed to secure supply chains for the EV revolution, short-term demand leaves the US with no choice but to source supply from allied nations.
"It should be no surprise that the Biden administration is looking to all available resources to meet those immediate needs," Nolan says.
Canada is a natural ally from which to source such resources.
Canadian cobalt producer First Cobalt president and CEO Trent Mell explains that the world relies largely on China for the supply of most materials required to produce a lithium-ion battery cell.
"The current battery supply chain is very high risk. The impact of geopolitical changes could lead to a change in tariff environments or outright bans on Chinese exports of certain materials deemed critical to economic growth," he says, noting that these risks must drive a localisation of battery supply chains in coming years.
"First Cobalt and other Canadian companies are well positioned to capture value in the battery supply chain, which would otherwise be captured by Chinese refiners," Mell says.
He adds that politicians in Canada and the US must ensure that some of the money being invested in the EV industry "finds its way to mining and refining".
Nolan adds, however, that it would be a mistake to interpret a strategy intent on ensuring immediate supply as a long-term comprehensive strategy that will effectively meet US mineral demand for the future.
"We have to improve the competitiveness of the US industry on the global stage. Therefore, the NMA is working closely with Congress and the Biden administration to address unnecessary permitting delays and ensure timely access to our vast resources," Nolan says.
Mell explains that there are several stages that must be developed in North America for the supply chain to become truly integrated. These stages comprise the mining of critical raw materials, refining them to battery-grade sulphates, further refining them into battery precursor materials, then into cathode and anode materials, followed by cell manufacturing.
The cells are put into modules and packs, which end up in EVs and other battery-energy storage systems.
"Over the past few years, we have seen numerous announcements relating to EV plants and battery manufacturing sites, but few developments are being made on the raw material front," he comments.
Critical minerals producers from allied countries – such as First Cobalt – have a unique opportunity to fill this gap in the short to medium term while the US develops its own resources.
However, for the US, the race is on.
"The exponentially increasing demand represents a unique opportunity to rebuild, modernise and bring these material supply chains home. The key word for our industry is 'competitiveness'," Nolan explains.
However, US miners are competing with critical mineral producers in other countries that have fully fledged government backing, while not necessarily operating under environmental or labour standards that are as stringent as those in the US.
Therefore, Nolan says that domesticising EV supply chains would not only serve the US economy in the long term but would also be more environmentally and socially responsible.
"The most responsible sourcing is here at home, in the US, where we know these minerals will be mined under the strictest environmental and labour standards globally," he concludes.