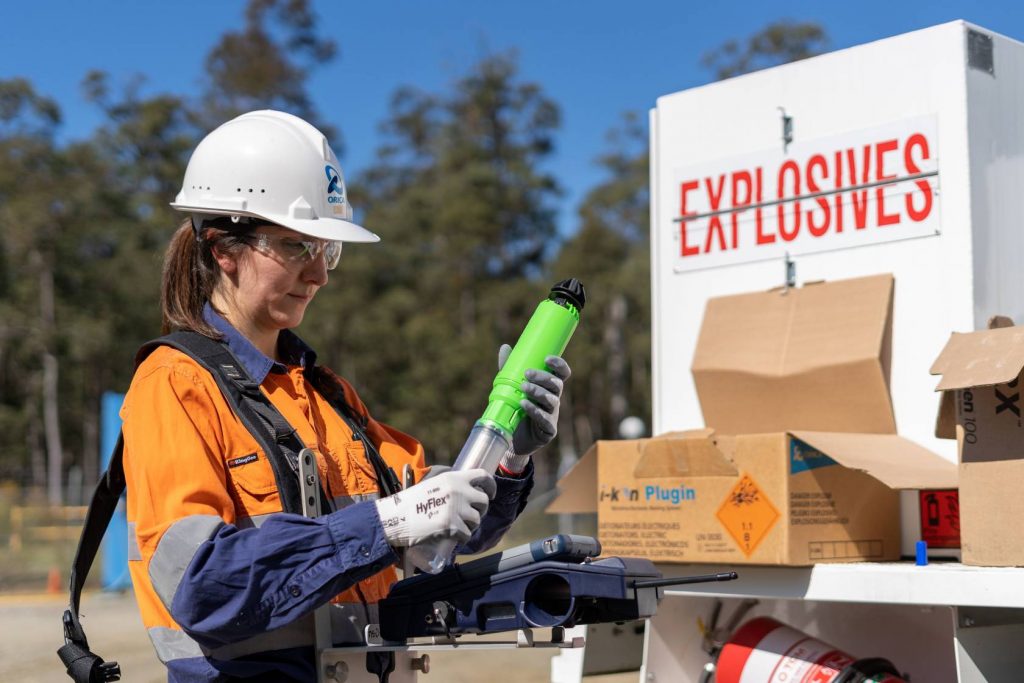 ORICA TO UNVEIL SECOND GENERATION THROUGH-THE-EARTH, FULLY WIRELESS INITIATING TECHNOLOGY AT MINEXPO 2021
Friday, September 10th, 2021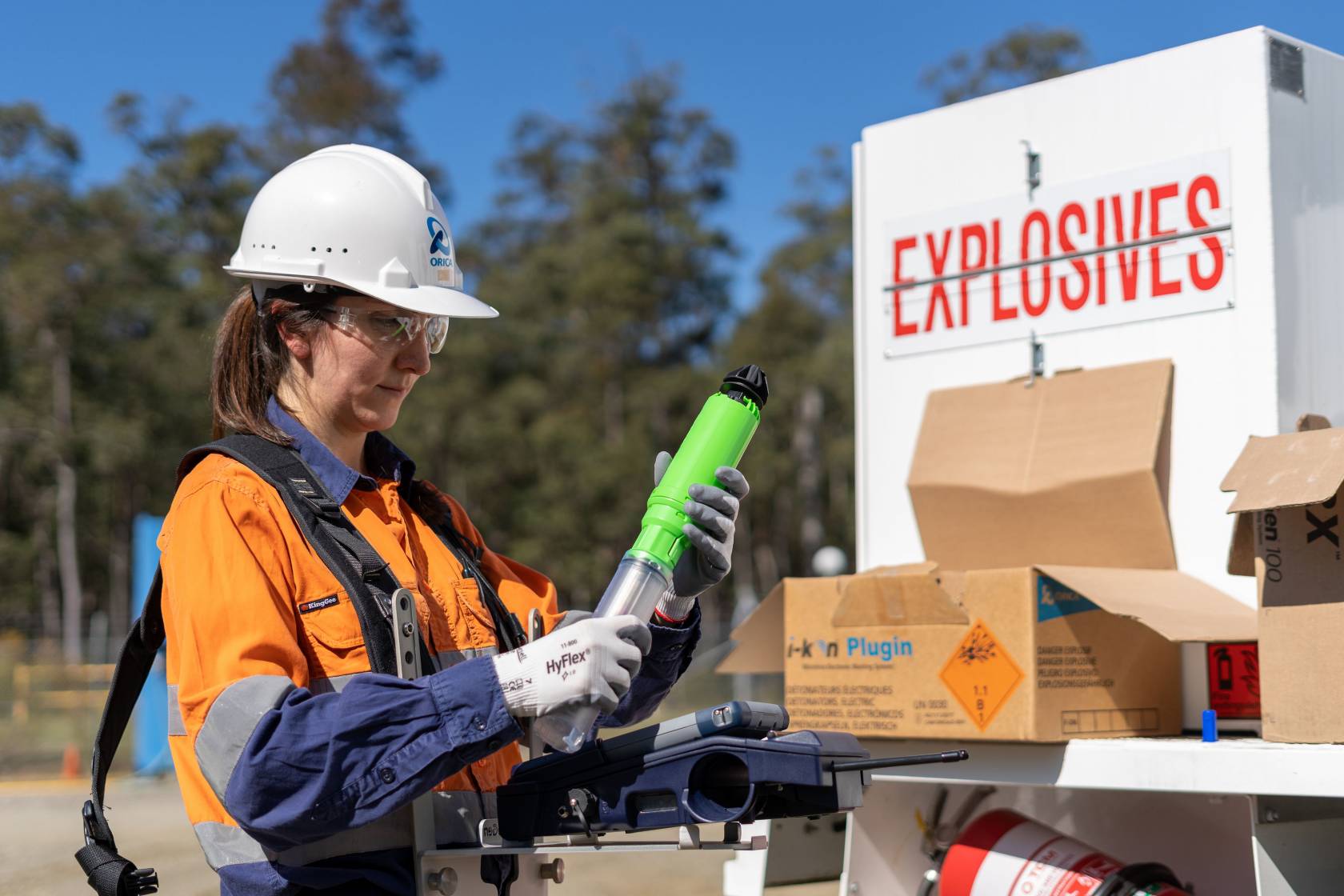 A WebGen™ Specialist assembling a WebGen™ 200 Surface primer ready for encoding
Orica will unveil its latest through-the-earth, fully wireless initiating system, WebGen™ 200 at MINExpo in Las Vegas next week.
Development based on more than 2,300 successful WebGen™ 100 blasts around the world, Orica's WebGen™ 200 technology has been designed with customers' needs and feedback built-in as they look to further improve safety and productivity across their operations.
WebGen™ technology provides for groups of in-hole primers to be wirelessly initiated by a firing command that communicates through hundreds of metres of rock, water, and air. This completely removes constraints often imposed by the requirement of a physical connection to each primer in a blast and importantly allows us to remove people from harm's way.
Engineered to deliver market-leading safety and reliability, WebGen™ 200 has been built with enhanced capabilities, security and versatility, ensuring it meets the extreme mining conditions faced by surface and underground customers pushing the boundaries of mining's next frontier.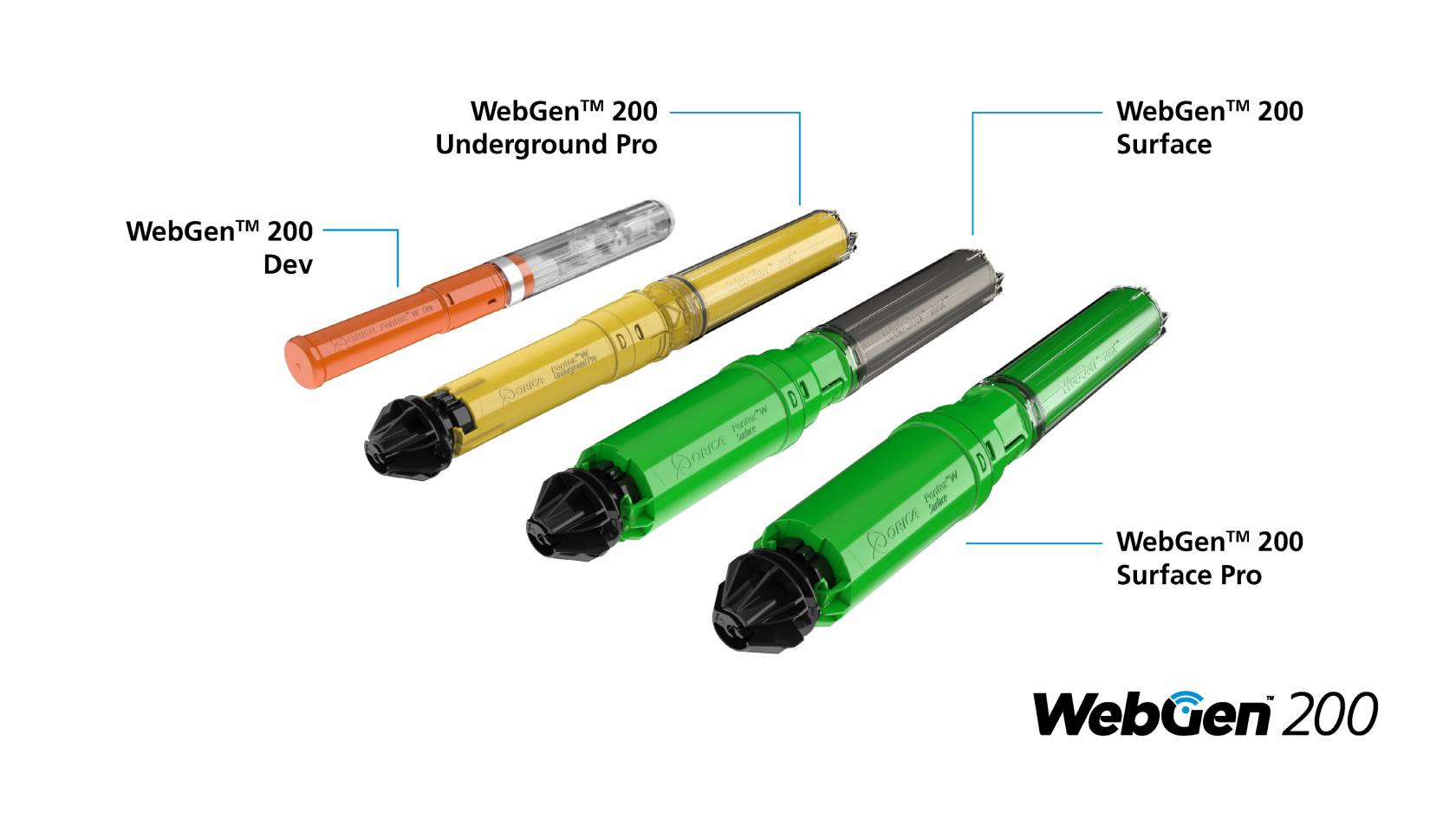 WebGen™, the world's first fully wireless initiating system has no downlines and surface connections to the detonator.
Orica Chief Technology Officer, Angus Melbourne said: "We know that as our customers go deeper and move into more complex mining they are requiring more advanced technology to help them mine differently and continue to extract their ore bodies safely and efficiently. That's where WebGen 200 and our broader technology roadmap comes in."
WebGen™ 200 harnesses digital technology to allow advanced features including digital inventory management, delay adjustments before blasting, an improved user interface and increased quality assurance. Reliability is further improved with the WebGen™ 200 primers available to endure even greater dynamic pressure.
Orica Vice President – Blasting Technology, Adam Mooney said: "We've co-developed our second-generation wireless initiation technology, WebGen 200 with customers from across all segments and regions around the world.
"We developed WebGen primarily to reduce or remove employees' exposure to hazardous environments and improve overall operational safety. But we are also seeing the technology delivering unparalleled improvements in productivity and improved recovery for our customers – it is enabling a step-change in blasting and mining like no other.
"We are excited about what the future holds for the industry with WebGen 200 and know the enhancements made to this second-generation product will improve the customer experience, broaden its application and deliver significant value for customers while enabling the first stages of blast automation."
The hardware, software and the WebGen™ 200 units come together as a versatile and reliable system that is easily integrated into any operation. WebGen™ 200 will be available in four product variants and include a wider range of booster weights, opening up new segments, applications and opportunities in both surface and underground mining. The complete product range now includes the WebGen™ 200 Surface, WebGen™ 200 Surface Pro, WebGen™ 200 Underground Pro, and WebGen™ 200 Dev.
WebGen™ 200 Surface and WebGen™ 200 Surface Pro are specifically designed for surface mining applications, with the Pro version designed for extreme blasting conditions, including revolutionary blasting techniques including Multi-Stratum Blasting, Mining Schedule Flexibility and Lightning Risk Reduction. The WebGen™ 200 Underground Pro is suited to production blasting, while the WebGen™ 200 Underground Dev has been designed for mechanical assembly and will enable the automation of underground development charging with Avatel™.
Avatel – The world's first mechanised development charging unit enabled by WebGen™ 200
 Orica and Epiroc have successfully developed Avatel™, a first-of-its-kind, industry-driven semi-automated explosives delivery system, one year after announcing their collaboration in November 2019. The Avatel™ prototype which is undergoing trials is expected to be commercially ready by the end of 2021.
The innovative charging solution, enabled by Orica's WebGen™ wireless initiating system technology, addresses the final step in the underground development cycle yet to benefit substantially from mechanisation and automation. Today, physical wired connections remain a necessary part of underground development charging, introducing extended exposure times to workers in one of the highest risk work areas in an underground mine.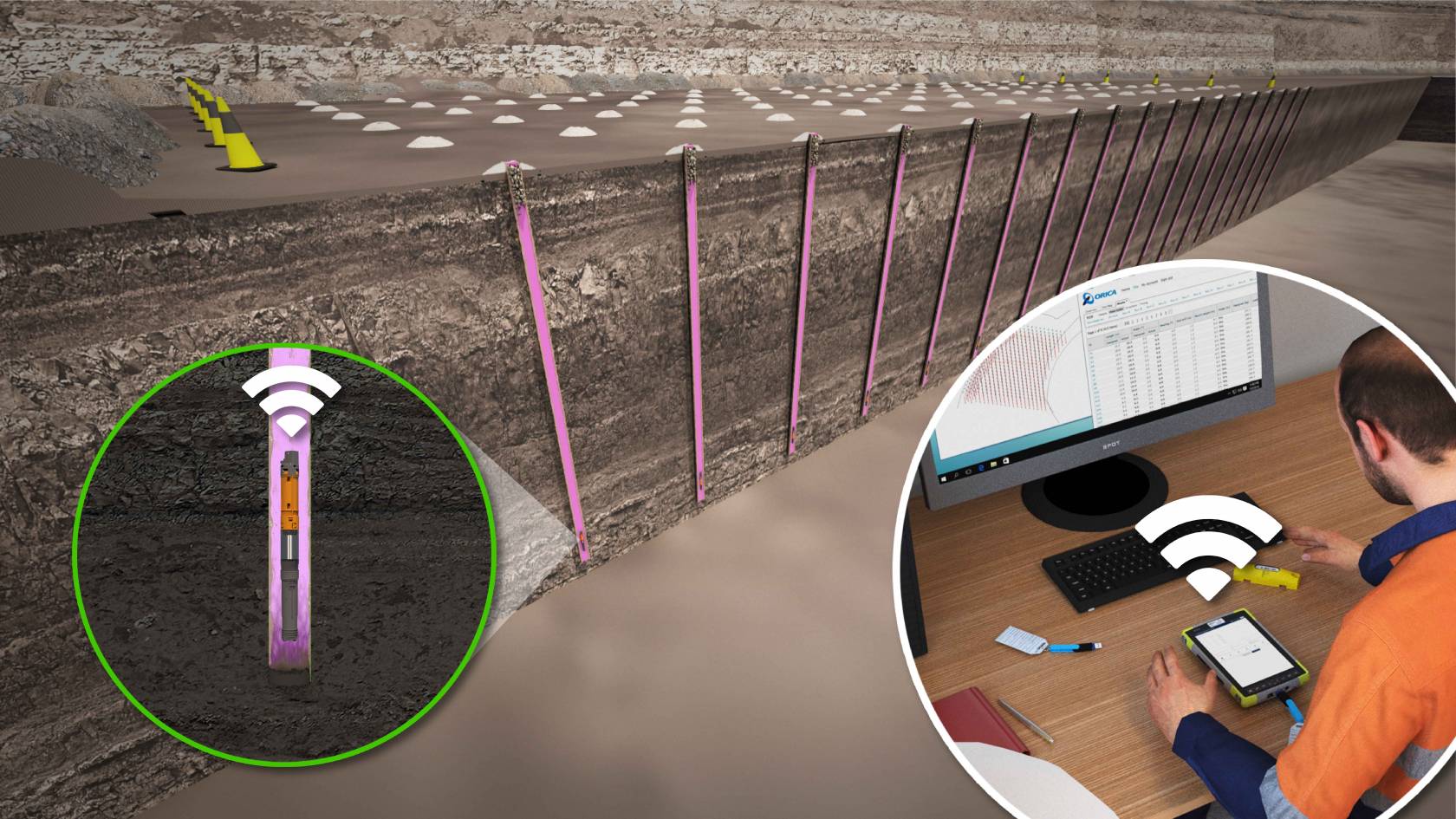 The highly anticipated introduction of Avatel™ will bring a step-change in safety by eliminating the need for wired connections and subsequent exposure to crews at the face. Instead, the entire charging cycle can be completed by a single operator from within the safety of an enclosed cabin, several metres from the face. Avatel™ will deliver significant efficiencies and improvements in productivity to customers in the underground mining segment by enabling continued, safe access in poor or seismic ground conditions to accelerate the development cycle while reducing costly and time-consuming temporary face support systems put in place to manage exposure under traditional charging methods.
The WebGen™ 200 development program is progressing to plan with comprehensive verification and validation product testing completed. Field trials are planned and will be completed across multiple mining segments and regions in Australia, Canada, Latin America and Europe.
WebGen™ 200 will be commercially available from December 2021.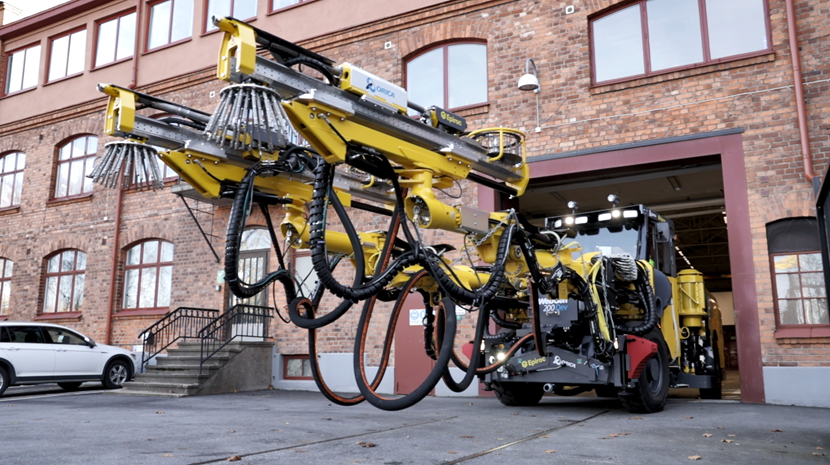 Avatel™ at Epiroc's factory in Örebro, Sweden 
https://orica.com