ORICA NAMED RUNNER-UP IN AUSTRALIAN FINANCIAL REVIEW'S MOST INNOVATIVE COMPANY AWARDS
Friday, October 15th, 2021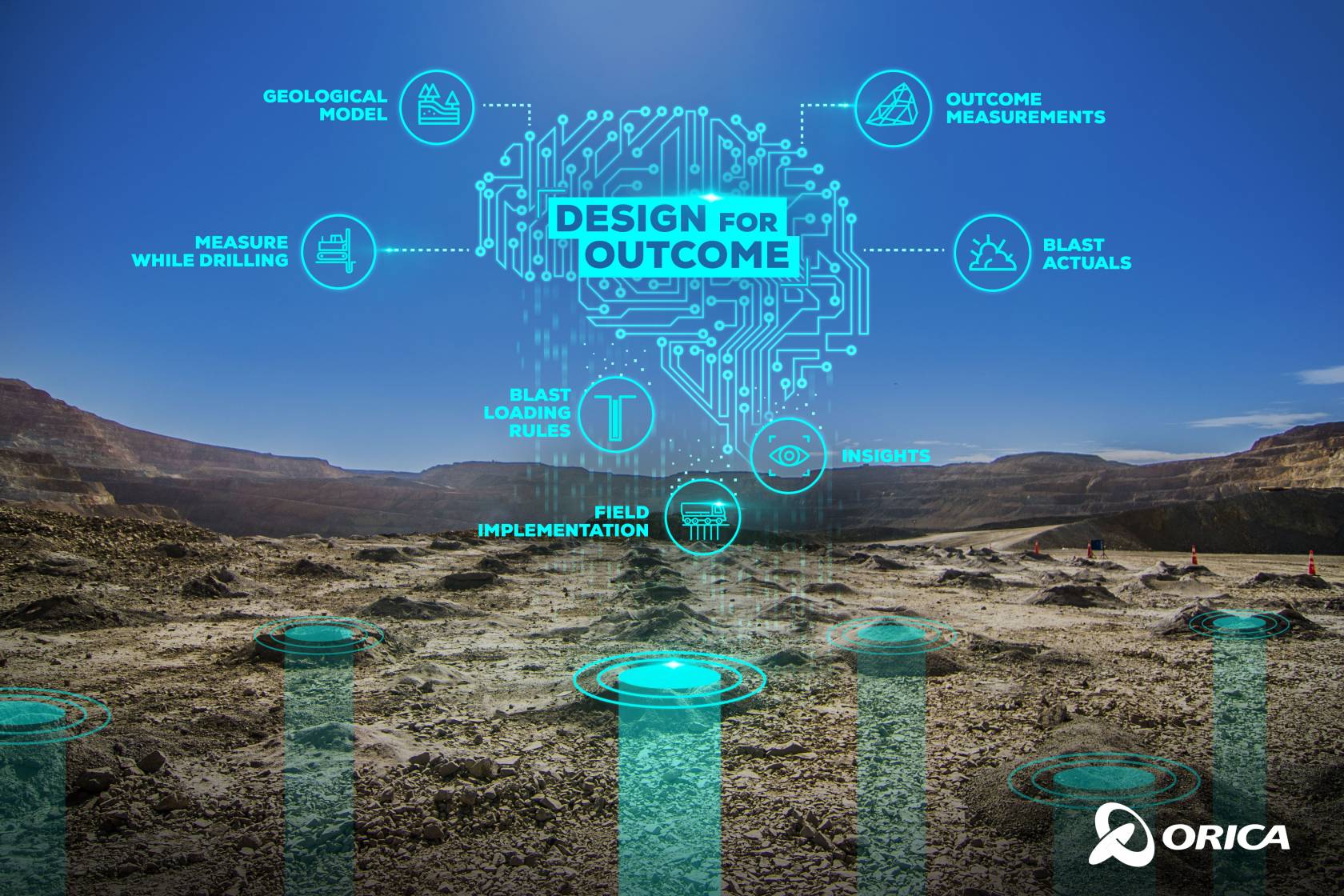 Orica has been awarded for its state-of-the-art automated blast design optimisation solution Design for Outcome and entrenched culture of innovation, taking out #2 place in the Australian Financial Review's Most Innovative Companies List 2021 under the Agriculture, Mining & Utilities Service industry.
Published by The Australian Financial Review (AFR) and Boss Magazine, the prestigious annual list is based on a meticulous assessment process led by innovation consulting firm Inventium and a panel of industry experts. Out of the 700 organisations that were nominated across Australia and New Zealand, Orica came in at number 2 – solidifying Design for Outcome as a pioneering technology in the Agriculture, Mining & Utilities service industry that delivers value for customers and serves to move the mining industry forward.
Design for Outcome works by utilising data and machine learning algorithms to define the geological hardness of the ground and generate optimised blast designs that provide targeted and consistent outcomes. While manual blast design techniques render it practically impossible to combine and process all the information sources required to generate high resolution, tailored blast designs, Design for Outcome fills this gap, achieving these invaluable outcomes with automated precision.
Designed in collaboration with Orica's customers, domain experts and data scientists, the technology can be used to efficiently allocate explosives energy for consistent results – reducing drill and blast costs and saving a substantial amount of time. It can also be used to tailor energy for higher downstream productivity, through optimised fragmentation.
The AFR industry panel considered several key elements when judging the innovation, including the value of the problem being solved, the level of impact the innovation has had, and the quality and uniqueness of the solution. Additionally, applicants had to showcase their innovative culture and the sustainable, repeatable approach taken towards innovation across the business.
Reflecting on the achievement, Orica's Chief Technology Officer Angus Melbourne said:
"Innovation is part of our DNA at Orica, and it's our pioneering spirit, incredible people and commitment to working collaboratively with our customers that allows us to continue to deliver products and technologies that are shaping the future of mining".
"Customers are at the heart of what we do. By taking the time to understand their challenges, we can deliver better outcomes today and use their experiences to inform future technologies".
"Design for Outcome is a great example of Orica's innovative spirit. This technology has evolved through collaborative innovation between our customers, domain experts and data scientists."
Having been recognised as one of the most innovative companies in the AFR Awards program for the past five years straight, this year's achievement further reinforces Orica's technology leadership position in the mining industry, beyond blasting.
To learn more about Design for Outcome visit: https://www.orica.com/Dfo

https://www.orica.com