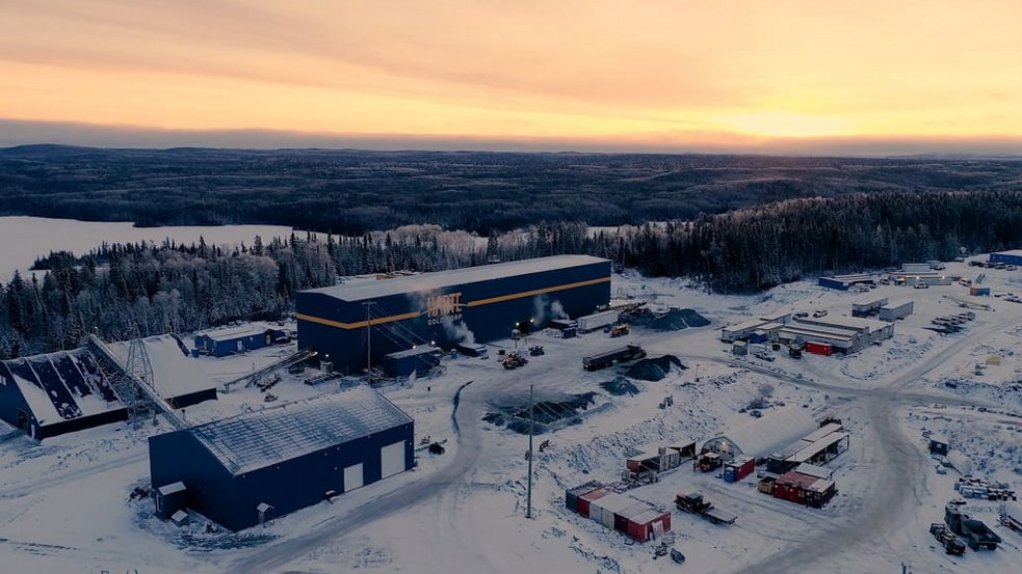 Sugar Zone in Ontario
ASX-listed Silver Lake Resources is hoping to acquire struggling TSX-listed gold miner Harte Gold through a subscription agreement, while also providing the takeover target with a C$10.8-million loan.
Silver Lake in November acquired credit facilities provided by BNP Paribas to Harte Gold, comprising a $41.3-million non-revolving term facility and a $22-million revolving facility, each of which has been fully drawn, with outstanding interest of $2.32-million.
Silver Lake is now looking to acquire Harte Gold for $74.1-million in credit bid consideration, reflecting the value owed to Silver Lake under the facilities, and the full amount of the debtor-in-possession loan.
The consideration will also comprise applicable assumed liabilities which will be retained by Harte Gold, the satisfaction of finance facility obligations owed by Harte Gold to Appian Capital Advisory by way of the issue of Silver Lake shares at an estimated value of some $28-million, and a cash consideration for the payment of certain priority claims and to complete Companies' Creditors Arrangement Act (CCAA) proceedings as well as certain ancillary matters, estimated at no more than $3-million.
Harte Gold has filed an application to the Ontario Superior Court of Justice for an initial order under the CCAA, which if granted, will allow Harte Gold to seek the approval of a sale and investment solicitation process (SISP), whereby Harte Gold and its assets will be marketed for sale and recapitalisation opportunities. If the court approves the subscription agreement and SISP, the SISP is expected to take about six weeks.
Silver Lakes' offer for the company will be used as a benchmark, but it will also give Harte Gold the opportunity to receive competing bids from interested parties and to determine the highest and best available transaction for the company and its stakeholders.
If Silver Lake's play for Harte Gold is successful, it will give the company ownership of the Sugar Zone gold mine, in Ontario, which has been in commercial production since 2019, and is expected to have a mine life of 13 years at current production levels.
Gold production is expected to reach 102 000 oz by 2023 from the project, with sustainable yearly production of 98 700 oz from 2023 to 2027.