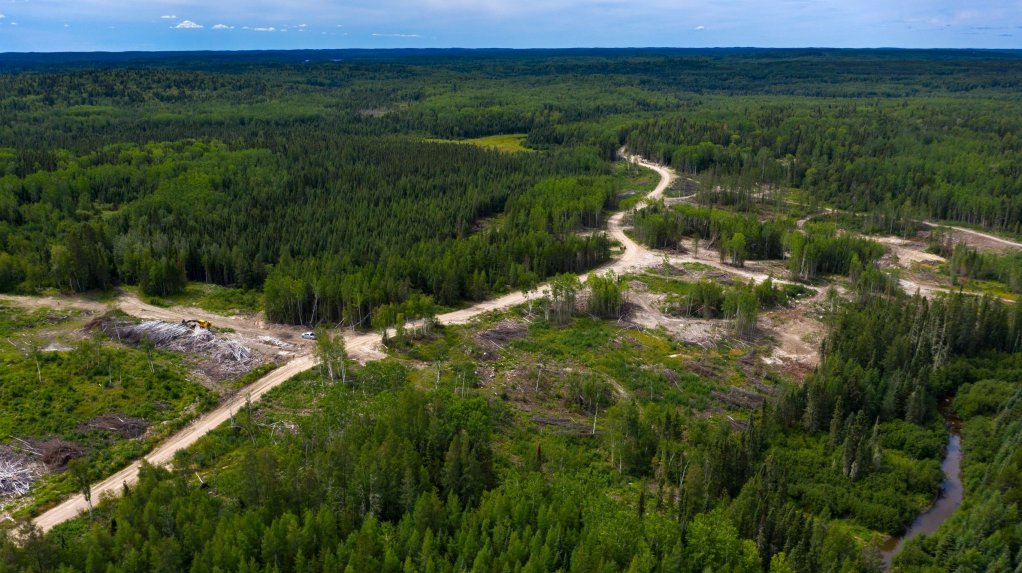 Canadian miner Kinross Gold on Wednesday announced that it would buy exploration firm Great Bear Resources through which it would gain the Dixie project, located in the renowned Red Lake mining district of Ontario.
Kinross would make an upfront payment of $1.4-billion (C$1.8-billion), representing C$29 a Great Bear share. The Vancouver-headquartered junior's stock closed at C$22.93 a share on Wednesday afternoon.
Kinross, which has been actively involved in the diligence of the Dixie property since 2018, sees the asset as a potential centerpiece in the company's development portfolio.
"Our extensive due diligence reinforced the scarcity of an asset of this quality and value. The Dixie project has multiple high-potential mineralised zones which remain open along strike and at depth, and we are confident that the asset has strong untapped upside with numerous avenues for growth," said Kinross CEO Paul Rollinson.
Great Bear president and CEO Chris Taylor said that Dixie's closest geological analog was the large Hemlo gold mine, which was historically operated by three separate companies prior to its consolidation. Hemlo produced more than 20-million ounces of gold in more than 30 continuous years of operation.
The Dixie project has significant exploration upside potential, with 80% of the property unexplored. The project hosts a prolific gold system and has high-potential mineralized zones remaining open along strike and at depth, with multiple avenues to unlock potential.
To date, Great Bear has completed more than 340 000 m of drilling in 794 drill holes and has identified five high-grade gold discoveries. Great Bear's positive and exciting drilling results show consistently wide mineralized intercepts defining large continuous zones with predictable high-grade components.
The most significant discovery to date at Dixie is the large-scale LP Fault zone, which is comprised of continuous wide, moderate grade mineralisation along with subparallel high-grade gold lenses, forming a broad 200 m to 400 m wide envelope of stacked zones, hosted in metamorphosed felsic volcanic and sedimentary units. LP Fault zone drilling has identified gold mineralization along 10.8 km of strike length down to a depth of 786 m and remains open along strike and at depth. A subsection of the LP Fault zone measuring 4.6 km on strike and to a depth of 500 m has been the focus of drilling to date at 50 m to 150 m drill spacing.
Upon completion of the transaction, Kinross plans to undertake a comprehensive exploration and development program meat the Dixie project. The program aims to support Kinross' vision of a large, long-life mining complex, which includes an initial quality, high-grade openpit mine and potentially, a longer-term, sizeable underground mine.