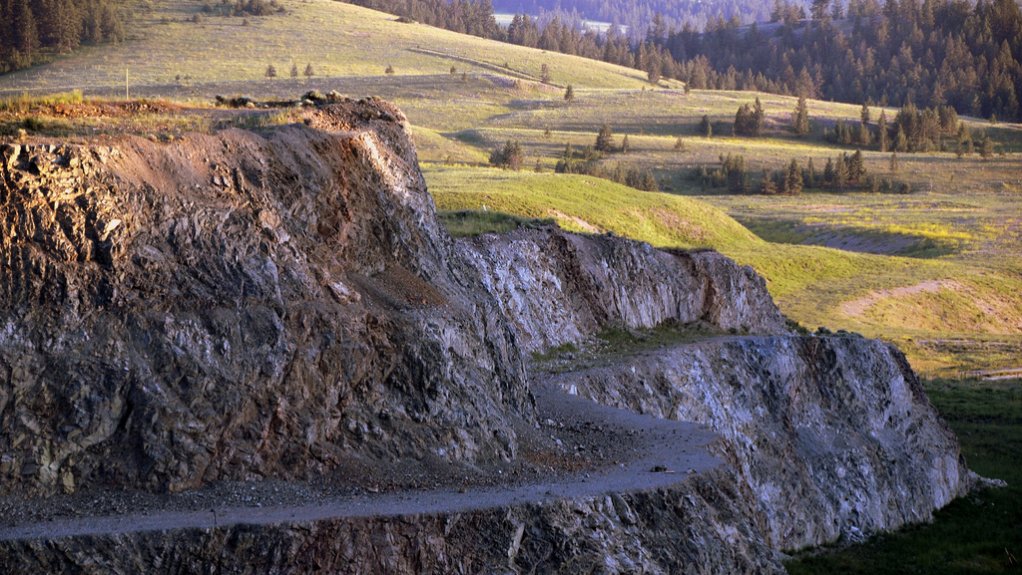 Base metals major KGHM continues to see the Ajax copper and gold project, which in 2017 was denied an environmental certificate, as a priority and is continuing to engage with First Nations, Vancouver-based partner Abacus Mining and Exploration reports.
In an Ajax update, issued on Friday, president and CEO Paul Anderson said that KGHM had indicated in a recent meeting that it planned to devote more attention to the project.

"With copper and gold prices near all-time highs, we would be happy to see this project advance more quickly, to the benefit of all stakeholders," Anderson said in a statement.
The project contains significant remaining quantities of copper and gold, within a mineral reserve of 426-million tonnes at 0.29% copper, 0.19 g/t gld and 0.39 g/t silver. Contained metal is in the order of 2.7-billion pounds of copper, 2.6-million ounces of gold and 5.3-million ounces of silver.

Ajax was mined in the late 1980s by Teck Resources as part of its Afton operation. Abacus acquired the project from Teck and advanced it until 2010, when KGHM was brought onboard. The old Afton mine, just west of Ajax, was put back into production in 2012 by New Gold as the New Afton mine.
Ajax last underwent a feasibility study in 2016, where the project at that time was designed to mine 65 000 t/d over an 18-year mine life. The project underwent a joint provincial and federal environmental review, which culminated in the decision by British Columbia to decline to issue an environmental assessment certificate for the project in late 2017.
The province determined that taken as the whole, the potential adverse effects of the Ajax project outweighed the potential benefits.
Since then, KGHM in consultation with Abacus has worked to re-evaluate the project, taking into account relations with all project stakeholders, especially First Nations.
KGHM in late 2020 opened a new office in Kamloops for the Ajax project and has appointed a new Ajax superintendent.