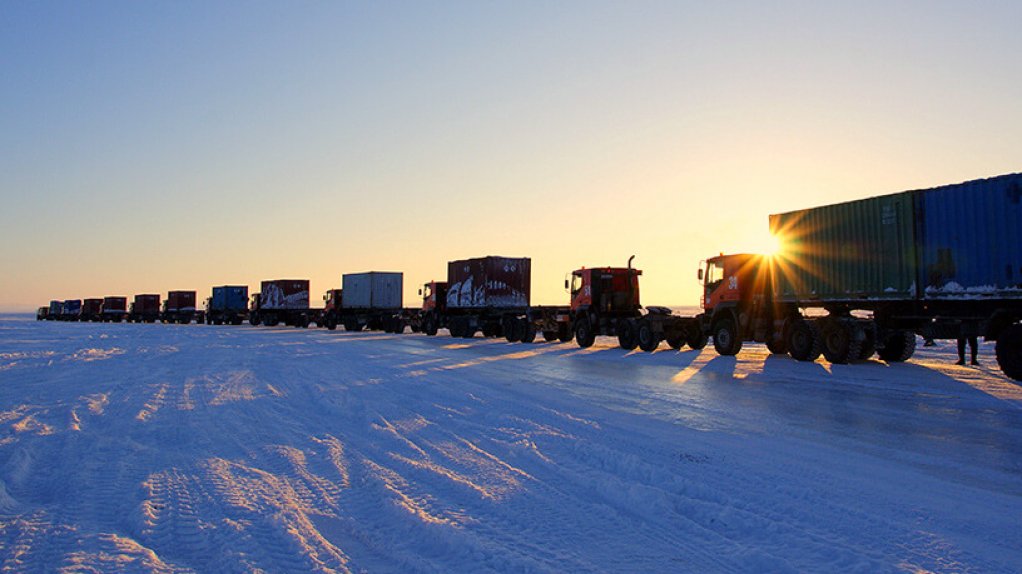 Canadian miner Kinross Gold is suspending all activities at its Udinsk development project and is in the process of halting operations at its Kupol mine, in Russia, the firm announced late on Wednesday.
No timeline was given for suspending operations in Russia, which would have accounted for 13% of the company's global production this year.

Kinross last week said its operations in Russia were operating according to plan and that it had not been affected by sanctions announced by the US and Europe.
On Wednesday, the company said in a statement that it was concerned about the loss of life and destruction in Ukraine. Kinross also expressed "its sympathy and support for the people who are suffering because of this tragic situation", donating C$1-million to the Canadian Red Cross Ukraine Humanitarian Crisis Appeal to assist people in need.

"Kinross is hopeful for a peaceful and diplomatic solution in Ukraine."
Precious metals producer Polymetal, which is listed in London, on Wednesday also said it was "shocked and appalled" by the events going on in Ukraine, as it suspended its 2022 cost and capital expenditure guidance amid the conflict.
Swedish engineering group Sandvik said earlier this week that it was suspending its operations in Russia, while peer Atlas Copco halted all deliveries to the country. Finnish engineering group Metso Outotec has also temporarily ceased deliveries to Russia.