Glencore's CSA copper mine goes to Metals Acquisition for $1.1bn
Friday, March 18th, 2022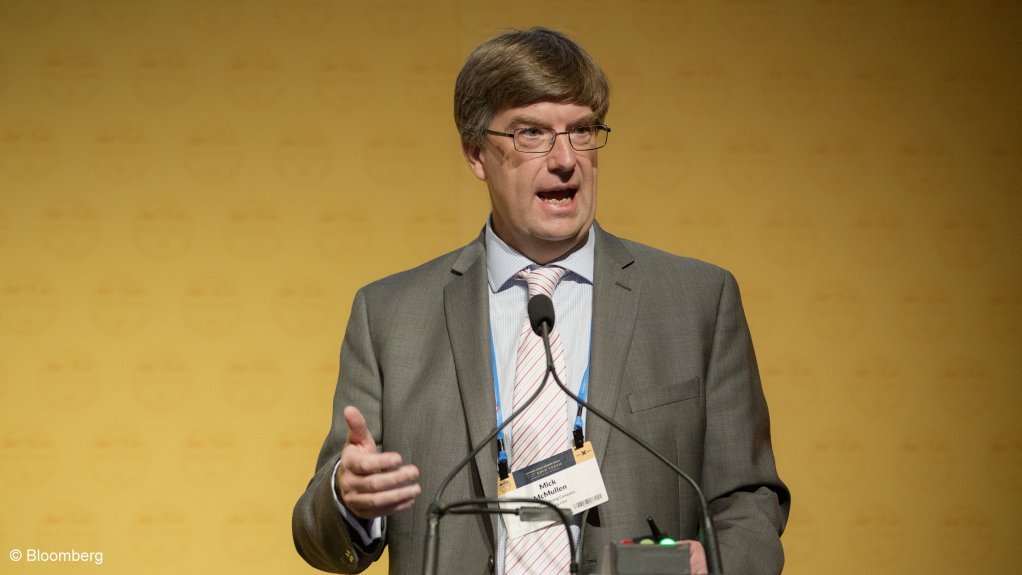 Metals Acquisition Corp (MAC) – the blank cheque company launched by some of the biggest names in Canadian and Australian mining – has clinched a deal. The NYSE-listed special purpose acquisition company (SPAC) on Thursday announced that it would buy the CSA copper mine, in Australia, from diversified miner and commodities trader Glencore for $1.1-billion in cash and shares, as well as a 1.5% net smelter return life-of-mine royalty.
Metals miner Independence Group was previously considering buying the mine, in New South Wales, from Glencore, but discussions between the parties fell flat at the beginning of this month.

MAC CEO Mick McMullen, the former CEO of Detour Gold and Stillwater Mining, said that CSA represented a "strong strategic fit" for the company.
"Our management team's operational expertise, understanding of regional operations and relationships with local stakeholders uniquely position us to identify and realise the full potential value of the asset. CSA also provides us with an ideal cornerstone asset with which to establish a high-quality, midtier base metals portfolio," he said.

MAC was launched last year, with McMullen as CEO, fellow former Detour Gold executive Jaco Crouse as CFO and investment banker Dan Vujcic as chief development officer. The company is chaired by Glencore independent nonexecutive director Patrice Merrin, who also previously served on the board of Detour Gold. Former Australian iron-ore major Fortescue Metals' Neville Power is also a director.
Glencore pointed out that Merrin held less than a 1% voting interest in MAC's shares and that MAC was not a related party of Glencore. It also noted that Merrin had not participated in the consideration of the sale of CSA by the Glencore board.
The CSA mine produced 41 000 t of payable copper and 459 000 oz of payable silver, with a normalised C1 cash cost of $1.72/lb of copper. During the due diligence process, MAC identified multiple opportunities to optimise the operation, which could improve payable copper production and reduce the C1 cash cost.
MAC would enter into an offtake agreement with Glencore for 100% of the copper concentrate produced at the CSA mine.

CSA has a current estimated mine life of over 15 years, and MAC has identified opportunities to further extend it, subject to exploration success. CSA will benefit from about $130-million of recent capital investment expected prior to transaction completion.
McMullen said that MAC believed that copper had favourable fundamentals that would continue to support an elevated copper price. Copper is expected to play a key role in the global energy transition "megatrend", with about one-million tonnes a year of new supply required from 2024 onwards in order to meet the surging demand forecast, he said.

"With few new projects globally in the pipeline, increasing permitting issues and jurisdictional risk, and declining copper grades across the industry, we believe that there are significant challenges ahead to close the projected supply deficit."
The sale, Glencore said, was consistent with delivering its strategy of simplifying and aligning its global portfolio of more than 150 operating sites to focus on lower-cost, long-life assets.
Analysts at JP Morgan commented that the Glencore management's track record in the last six months had displayed prowess in releasing premium equity value from its non-core asset sales.
At current prices, CSA contributes about $150-million to Glencore's earnings before interest, tax, depreciation and amortisation (Ebitda) in 2022 and about $60-million to its net earnings.
"We estimate an exit multiple of ~17x earnings and ~7x Ebitda, which we consider an attractive price received by Glencore for a non-core asset. We note MAC's statement on the transaction refers to an exit multiple of 4.5x calculated at March 2022's forward curve commodity prices, based on MAC management estimates," the analyst note stated.
JP Morgan said it expected cash proceeds to be returned to shareholders.
TRANSACTION
Meanwhile, MAC said that it would fund the $1.1-billion purchase price and associated $50-million of required working capital and transaction costs through a combination of senior secured debt of $375-million from Citibank and Commonwealth Bank of Australia, a $90-million silver streaming agreement with Osisko Gold Royalties, $175-million mezzanine convertible debt facility led by Sprott Resource Lending and investors, $41.75-million equity, including $25-million from Sprott, $15-million from OGR and $1.75-million from McMullen and Crouse, $50-million of common equity paid to Glencore and $418.25-million to be sourced from a combination of $265-million cash in trust, new equity and alternative sources.
Commenting on the $90-million silver stream, Osisko president and CEO Sandeep Singh said that the acquisition met all its stringent criteria. "The stream will provide long-life precious metals cash flow in a top-tier jurisdiction at an attractive return. CSA has a long mine life and a tremendous history of reserve replacement with significant further upside. Near-term opportunities to extend the already-long mine life and optimize production have already been identified."
Singh further reported that Osisko had provided MAC with an option to draw up to an additional $100-million in upfront proceeds through the sale of a copper stream, subject to the parties finalising definitive terms and conditions.
"The copper stream funding alternative provides additional value potential to Osisko and funding alternatives to MAC as they go through their SPAC closing process."