Intelligent equipment monitoring provides pipeline operators with increased control over performance and maintenance schedules, reducing operating costs and unplanned downtime.
Weir Minerals, global market leader in premium technology and mining solutions, is launching Synertrex® IntelliWear™ – a new digital wear monitoring system for spools and hoses in slurry pipelines. Developed by the Weir Minerals digital specialists in Chile, the intelligent system addresses the increasing demand for optimisation and safety within the mining industry.
With the continual move towards digital solutions, Weir Minerals recognised the need to support customers with their ongoing maintenance. Renowned for their dedication to customer service, the company developed a solution that enables mine sites to monitor the condition and wear performance of their hoses and spools via a network of smart sensors connected to their DCS (Digital Control System).
Equipment health is of the utmost importance, with many operators looking to streamline their operations for increased productivity and reduced downtime. The Synertrex® IntelliWear™ monitoring system allows pipeline operators to check their equipment in the critical wear areas and perform predictive maintenance prior to any unplanned disruptions and downtime. With planned repair and replacement of equipment, the benefits to customers are invaluable. Unscheduled stops are reduced –  leading to reduced costs of operation and maintenance. Most importantly, safety on site is increased, as spools and hoses are replaced prior to failure, thus removing the risk of slurry leakage which can cause injury to workers on site and the environment.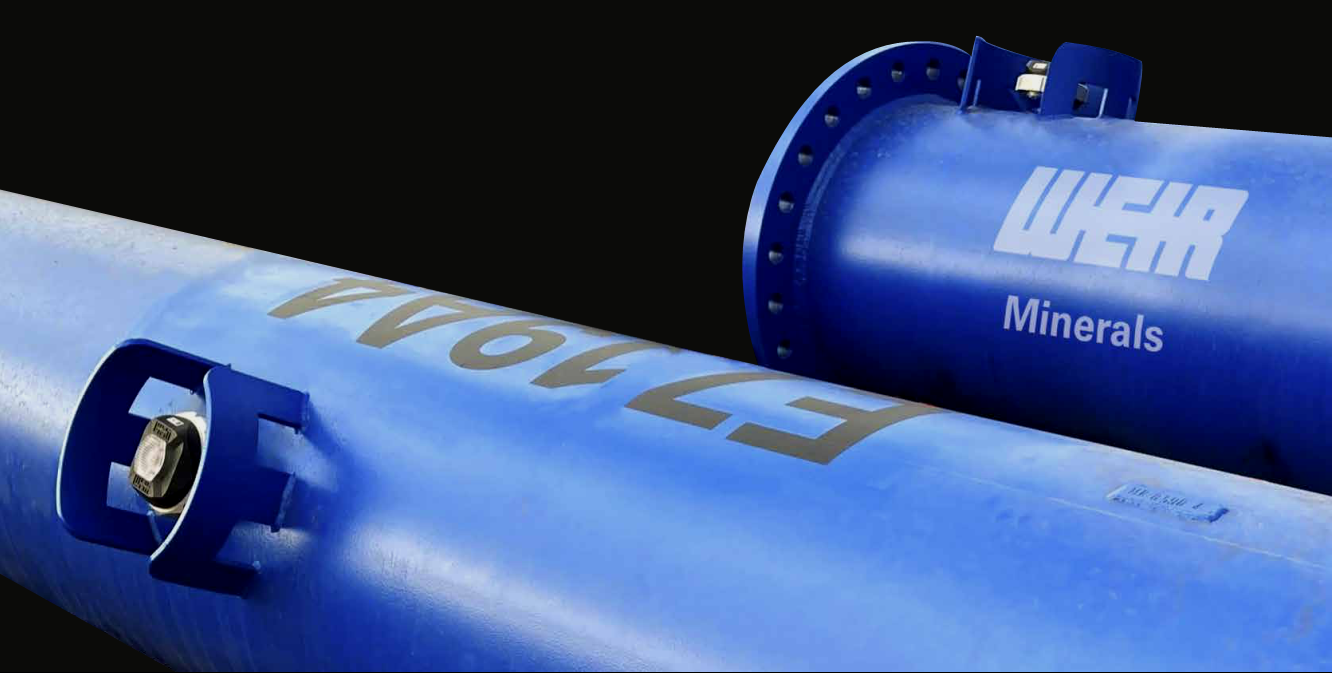 Eduardo Putz, Synertrex and Mechatronics Champion Latin America says:
Synertrex IntelliWearmonitoring system enables our customer to have much more control over their equipment. With smart sensors they are able to analyse wear life, plan maintenance and control stock. The ability to prevent non-scheduled maintenance further supports our customers in their sustainability goals.
The Synertrex IntelliWearsystem has been developed and rigorously tested in a range of slurry conditions and mill circuit arrangements. We are confident our platform will deliver a significant positive impact on our customers' operations.
The system is comprised of an intelligent digital sensor integrated into Weir Minerals' Linatex® and Vulco® hoses and spools. A central control panel captures information in a single location, and a dashboard allows for visualisation and analysis of the equipment data via the Synertrex® digital platform. Digitalisation enables our customers to continue their normal operational duties, while large amounts of data is automatically analysed and interpreted in the background via the Synertrex® platform.
A conductive wire is installed in the rubber lining at various levels of thickness. As the lining wears, it activates sensors to indicate the extent to which the rubber liner has been worn and in turn how much life is left. An easy-to-use digital traffic light system has been developed which enables quick visual identification of the condition of the hose or spool. Less than 50% wear is green, between 50% and 70% wear is yellow, greater than 75% wear is red – indicating it is time for preventative maintenance. The conductive wire is installed along the entire Linatex® or Vulco® spool or hose, throughout its diameter.
The central monitoring panel collects data from the sensors in the field and sends it to the Synertrex® platform which allows operators or maintenance personnel to view it. Information collected can also be uploaded to the cloud to be viewed on a live dashboard which is automatically updated every two minutes. The intelligent system enables operators to view real-time wear information from any device remotely – ensuring continual monitoring and better control over their equipment. This control allows for optimisation, improved performance and the elimination of unwanted operating conditions.
The Synertrex® IntelliWear™ wear monitoring platform is available across the Weir Minerals network initially in the Americas, Africa and Asia Pacific.