Whitehaven coal mine decision expected by July
Monday, April 11th, 2022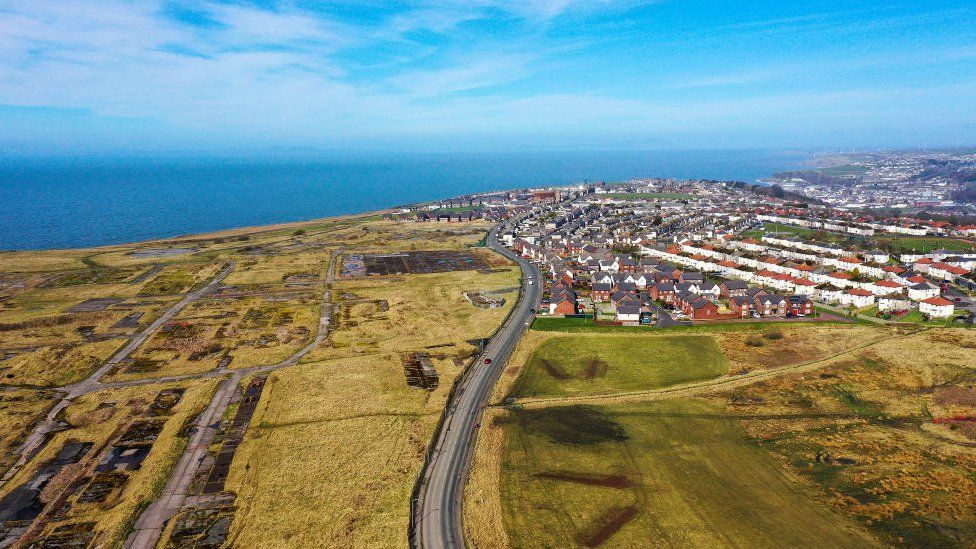 A deadline of July has been set for a decision on whether to go ahead with a new coal mine in Cumbria.
In a letter seen by the BBC, the office of the Planning Inspectorate confirmed it had sent its completed report to Housing, Communities and Levelling Up Secretary Michael Gove.
In it, a deadline of 7 July is set for him to issue his decision.
If it goes ahead, it would be the first deep coal mine to open in the UK for more than 30 years.
In autumn, the Planning Inspectorate held a public inquiry into whether West Cumbria Mining could mine coking coal at the former Marchon chemical works site in Whitehaven, for use in steel making.
The coal would not be used for power generation.
Supporters claim it will create jobs and reduce the need to import coal.
However, opponents say it will damage the UK's commitment to cut carbon dioxide emissions.
'Dragged on'
The proposed mine would remove coking coal from beneath the Irish Sea for the production of steel in the UK and Europe.
Copeland mayor Mike Starkie, who has previously said local support for a new mine is strong, said the process had "dragged on for over six years".
He said: "Now the planning inspector has completed his report which I hope – and expect – is a recommendation that the approval is granted immediately with no further unnecessary delay.
"I would urge the secretary of state to approve the mine immediately – there is a clear demand for coking coal and approval will give a huge economic boost to west Cumbria.
"It also supports both the government's levelling-up agenda and the need to become more self-reliant. There is no need to delay approval for this mine a minute longer."
So, should the government say yes to a new coal mine in Cumbria, providing a domestic source of coking coal for the steel industry?
Around 40% of the UK's coking coal is currently imported from Russia.
Or do promises to drive down carbon emissions make opening a new mine look ridiculous?
There's been disagreement and dither. Plenty of both. But now, for the first time, the government faces a deadline, the 7th July. By then it has to decide what to do.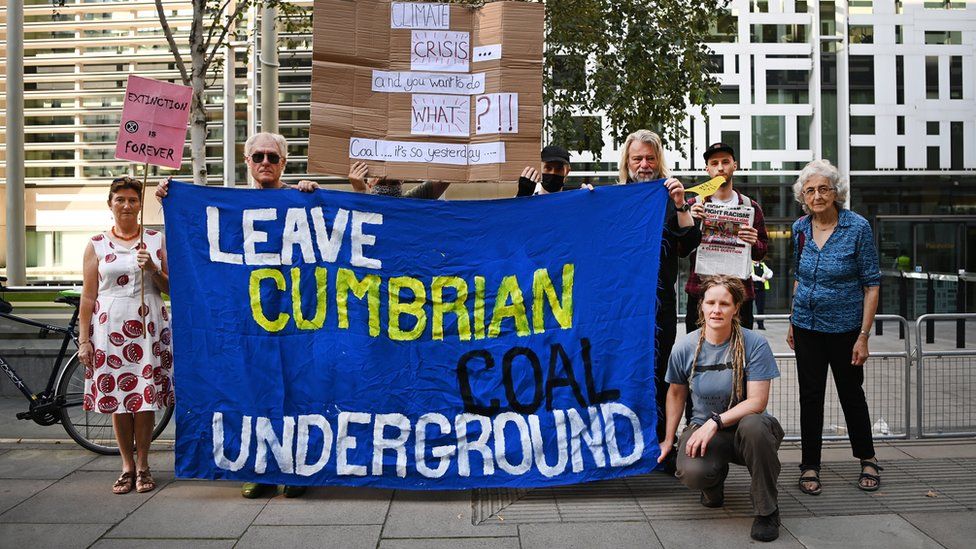 Planning inspector Stephen Normington previously said he would make his recommendation in late December or early January.
The mine was approved to operate until 2049 by Cumbria County Council in October 2020, but in February 2021 the authority suspended its decision.
West Cumbria Mining previously said exploratory works led it to estimate there were about 750m tonnes of "excellent quality" coking coal in the area.
However, the company would be limited by planning conditions to produce no more than 2.78m tonnes a year.