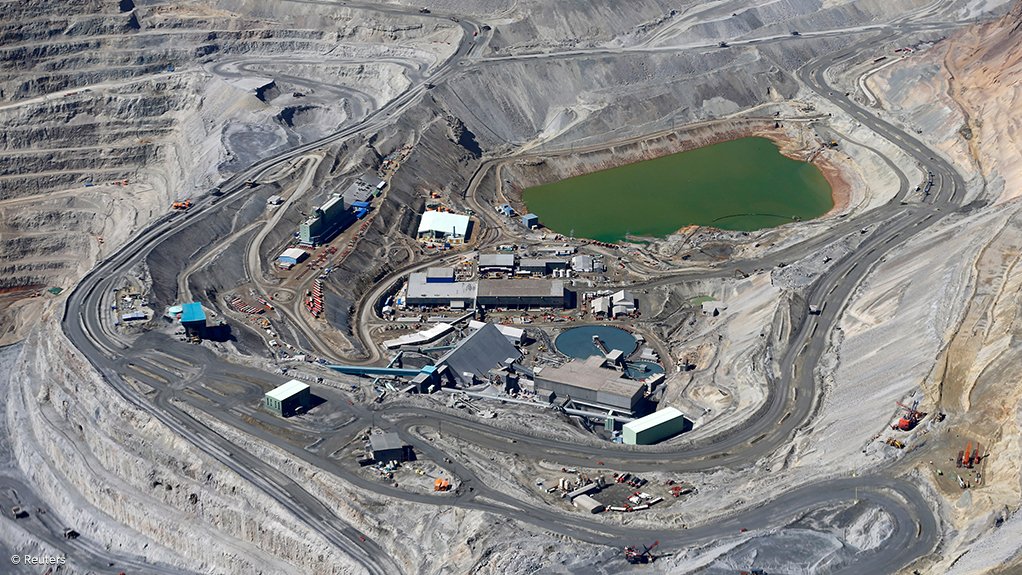 An aerial view of the Los Bronces operation in Chile
Diversified major Anglo American said on Tuesday that Environmental Assessment Service of Chile (SEA) had formally rejected the environmental permit application for its multimillion-dollar expansion plans at Los Bronces.
The decision follows SEA's earlier recommendation that the Los Bronces Integrated Project (LBIP's) environmental permit application be denied.

The SEA, reportedly, stated that the information that Anglo American provided did not fully remove doubts about the project's potential risk to public health.
Anglo American said it was examining the details of the decision and that it expected to continue following the regulated permitting process in Chile, which included the potential to request a review by a Minister's Committee to evaluate the full breadth of merits of the project.

"Anglo American will continue to work with SEA and the other appropriate regulatory authorities to make available any additional information or clarity that may be required in order to provide further reassurance of the positive impact of this project," it said.
The LBIP expands the current openpit within Los Bronces' operating site and replaces future lower grade ore by accessing higher grade ore from a new underground section of the mine. The project uses the mine's existing processing facilities, optimises water efficiency, and requires no additional fresh water or tailings storage facilities.
The difficulty Anglo American faces in Chile underscores the challenging operating environment for mines in South America.
In Colombia, AngloGold Ashanti has been dealt a fresh blow with authorities reportedly refusing to reopen the miner's application for the environmental licence for one of its assets.
In October 2021, the environmental regulator, ANLA, notified AngloGold of its decision to "archive" the environmental application for Quebradona, stating that it did not have enough information to take a substantive decision.
AngloGold had planned to resubmit its environmental application, but according to local newspaper reports, ANLA had established that it was "not appropriate to unshelve the environmental licensing process, nor possible to continue with the administrative procedure". El Colombiano reports that AngloGold would have to file a new environmental impact assessment if it were to proceed with permitting the project.