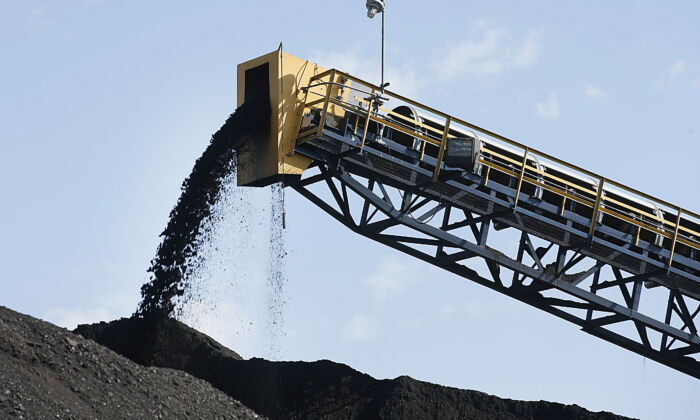 Within the arid landscape of Delta, Utah, the state's largest coal-fired power plant is winding down toward retirement. The Intermountain Power Agency is moving forward with plans to transition the facility into a natural gas-green hydrogen plant by 2025.
Utah has 22 coal units, 14 of which are scheduled for closure by 2030. From those existing resources, five coal-fired plants currently produce power.
Energy generated from coal accounts for 61 percent of Utah's electricity production.
Green energy advocates claim this is a crucial and timely step toward weaning the public off coal, especially as historic drought conditions persist statewide.
However, some utility experts aren't convinced.
PacifiCorp, which owns one of the state's major utility companies, says closing coal plants has more to do with their long-term goals than drought concerns.
"Our plans to retire existing coal plants and replace them with … wind, solar, and various energy storage projects have been a part of our resources planning for the last six to eight years," PacifiCorp spokesperson David Eskelsen said.
He explained that water issues have always been a concern for the company but assured that PacifiCorp has enough resources to run their facilities without issue until the transition and phase out of coal is complete.
"We have to balance any [coal plant] retirement with a fairly deliberate replacement of that generating capacity. So it has to be done deliberately and carefully," Eskelsen said.
PacifiCorp owns Rocky Mountain Power, the state's largest energy provider, and uses an average of about 29,000 acre-feet of water per year at its two coal plants and three natural gas facilities.
Utah has been suffering extreme water scarcity for the past eight years. So far, 2022 has been the fourth driest year in the past 128 annual recordings.
Regardless, some utility operators and regulators in Utah think it's too soon to give up on coal. They argue shifting too fast could put the entire western grid at risk of blackouts since renewables come with a degree of instability.
"One of my biggest concerns is that conventional wisdom is marching toward a system that is a whole lot of solar and a whole lot of wind in the hope that battery storage will continue to get cheaper and better," said Chris Parker, director of the Utah Department of Commerce public utilities division.
During a public utility commission hearing in June last year, Parker explained the western electrical grid is becoming increasingly interconnected, generating and transferring power across several states.
Further, he maintained that mandates against coal-fired power in places like Oregon and Washington create more pressure for Utah to maintain consistent energy production through stable resources like coal.
In the same June hearing, Colin Jack, chief operating officer at Dixie Power, dismissed the idea of "market forces" driving the shift away from coal power.
"It's absolutely regulatory, legislation and public service commissions who are failing to mandate that utilities get the least cost, most reliable resource rather than getting the most politically correct, coolest, and the sexiest resource," Jack said.
Questions linger about the reliability of cleaner and renewable energy sources, but some experts say the ultimate deciding factor is cost. This is especially true of green hydrogen, which was nearly three times more expensive than natural gas in the United States last year.
Yet some estimates suggest green hydrogen could be cheaper than natural gas in at least 16 countries by 2050.
Meanwhile, Intermountain Power Agency is banking on green hydrogen, which plays a key role in their transition away from coal power.
"Over a 10-year period, we negotiated new power sales agreements that will result in the construction of natural gas generating units at the site that will be capable of using 30 percent green hydrogen start up and transition to 100 percent green hydrogen by 2045," (spokesperson for Intermountain Power Agency).
Julio Friedmann, a senior research scholar at Columbia University's Center on Global Energy Policy, thinks cost is the only significant hurdle green hydrogen faces in taking a more central role in U.S. energy production.
He asserts the United States produces and ships 70 million tons of hydrogen through pipelines every year, showing that distribution and the logistics are "straightforward and reasonably well understood."
However, natural gas prices have also spiked since Russia began its military invasion of Ukraine on Feb. 24. On May 3, natural gas prices hit $8.169 per million British thermal units, its highest point since 2008.
This means consumers could end up paying higher prices for their electric bills in the short term.
Nevertheless, Shawn Teigen—vice president and research director of the Utah Foundation—says there's a lot of momentum toward greener energy sources in the state, and Intermountain's coal plant transition is the cornerstone.
"As a result, the area could be one of the premier greener energy source hubs in the U.S. [and] with that will come a lot of green energy employment and an ongoing push toward greener sources,"