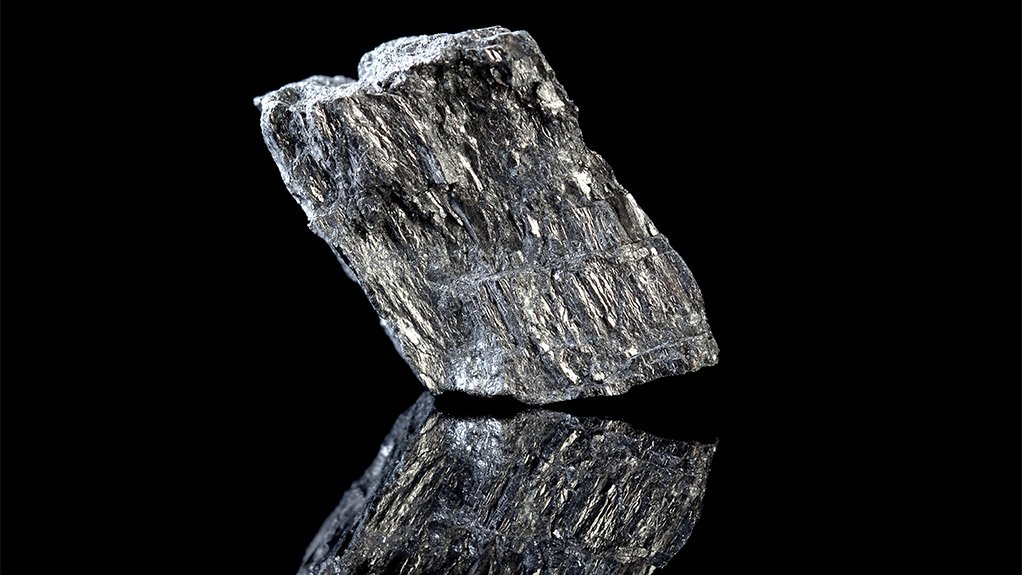 Critical mineral developers Nouveau Monde Graphite (NMG) and Mason Graphite announced an investment agreement, which would focus on the development and operation of Mason's Lac Guéret property, in Quebec.
Pallinghurst-backed NMG, which owns the Matawinie project in Quebec, would enter into an option and joint venture (JV) agreement with Mason and make a C$5-million equity investment in the company.

To form the JV, NMG would spend at least C$10-million on the property and complete an updated feasibility study based on a minimum of 250 000 t/y of graphite concentrate. The latest feasibility study published by Mason is based on 51 900 t/y.
Assuming the exercise of the option and formation of the JV, NMG's and Mason's interest in the JV would be 51% and 49%, respectively, and NMG would be appointed as operator of the venture.

"The partnership announced today has the potential to propel Québec's graphite industry on the world stage and consolidate its position as a leader in North America. I am proud to support these projects. By combining the strengths of the two most advanced projects in North America, both of which are located in Quebec, we are solidifying our battery value chain. These projects contribute to our ambition to build an integrated value chain, from mining to recycling, and to position Quebec at the forefront of electrification," said Quebec Economy and Innovation Minister Pierre Fitzgibbon.
NMG founder and CEO Eric Desaulniers stated that the Matawinie and the Lac Guéret deposits were instrumental in establishing a strong, meaningful and resilient local supply of lithium-ion anode material to cater to the electric vehicle market expansion in the Western world and beyond.
"This transaction has the potential to strengthen our phased development approach and provide us with significant volumes, therefore indicating to our large prospective tier-1 customers that we have a robust and realistic growth strategy and the ambition of being their preferred supplier for the generation to come. Team Nouveau Monde and I are eager for the opportunity to help develop the Lac Guéret asset into a world-class project."
The JV would have full access to NMG's Phase-1 natural graphite flake concentrator plant currently in operation in Saint-Michel-des-Saints, Québec, to accelerate the qualification and commercialisation of its graphite.
To date, NMG has invested C$30-million in the demonstration plant, which has a design throughput of 3.5 t/h of ore – the equivalent nameplate production capacity of about 1 000 t/y of graphite concentrate.
NMG and Black Swan Graphene, a subsidiary of Mason, would also enter a non-binding letter of intent for the implementation of Black Swan's graphene processing technology in NMG's demonstration plant in order to establish a fully integrated facility from graphite ore to graphene finished products.
The Lac Guéret property, located 285 km north of Baie-Comeau, consists of 74 claims covering 4 000 ha.
In 2018, Mason received governmental authorisation for the project. Under the Québec Environment Quality Act, this governmental authorisation is the main permit required prior to commencing construction activities.
The property is notably sizable, with a total measured and indicated resource of 65.5-million tonnes grading 17.2% carbon graphite, and carries one of the highest grades of graphite ore globally with a proven and probable reserve totalling 4.7-million tonnes grading 27.8% carbon graphite.