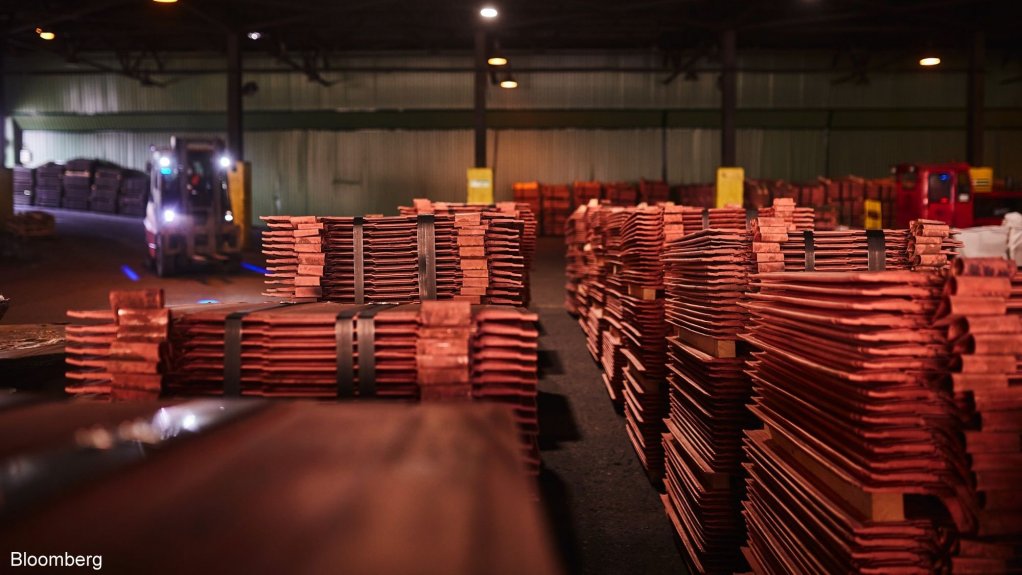 Copper extended a sharp retreat after the economic bellwether suffered one of its worst days since the depths of the pandemic in 2020 on growing fears of a global recession.
Investors are fretting over a range of threats to demand, from Europe's gas crisis to a US slowdown and renewed virus flare-ups in China. After a 4.2% slump on Tuesday to its lowest close in 19 months, copper fell further Wednesday along with aluminum and zinc.

A fresh round of mass virus testing in Shanghai underscored concerns that China's Covid Zero policy will complicate the recovery for the world's second-biggest economy. The country was seen as one of the brighter spots for demand, given government pledges to reboot growth this half.
The last quarter was the worst for metals since the great financial crisis in 2008, and July has brought little relief as fears of a recession dominate markets. The chances of a US economic contraction are now 38%, according to the latest forecasts from Bloomberg Economics.

Copper fell 1.1% to $7 589 a ton on the London Metal Exchange as of 11:03 a.m. in Shanghai, dipping below the $7 597 intraday low on Tuesday. Aluminum dropped 0.9% and zinc was down 0.4%
The sell-off across metals is also slamming miners, with Rio Tinto Ltd. losing almost 6% in Australia. BHP Group dropped around 5% and copper miner Oz Minerals Ltd. fell as much as 5.6%.