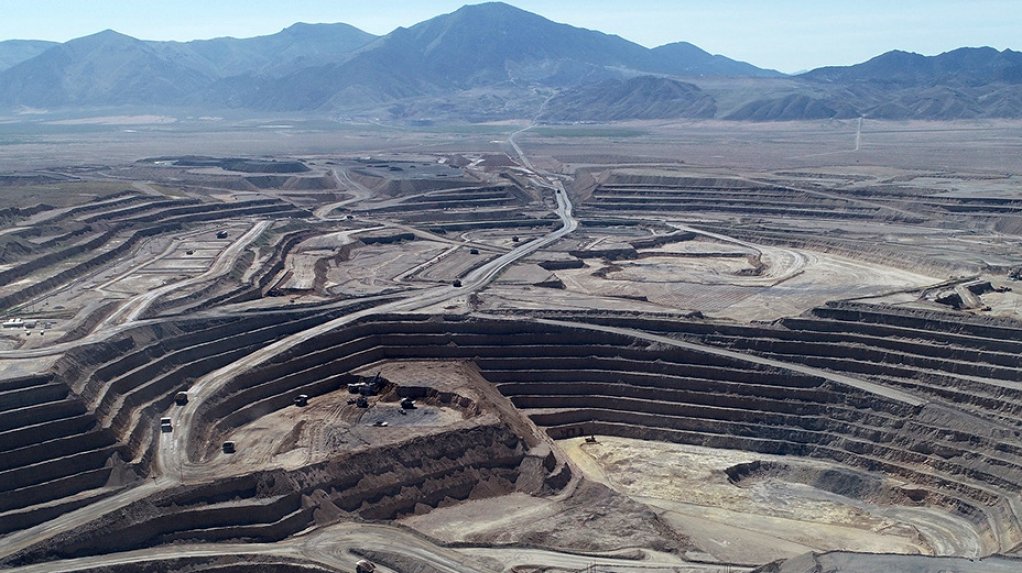 Cortez comprises a series of openpit and underground mines.
US-based Royal Gold announced the $525-million acquisition of a sliding-scale gross royalty on an area including the Cortez mine and Fourmile development project in Nevada, from Rio Tinto subsidiary Kennecott Royalty company.
The area in the Cortez complex is owned or controlled by Nevada Gold Mines (NGM), a joint venture (JV) between Barrick Gold and Newmont, except for the Fourmile development, which is fully owned by Barrick.

Rio Tinto obtained the royalty as partial consideration for the sale of its 40% interest in the Cortez Complex to Barrick in 2008.
The acquisition increases Royal Gold's exposure to the Cortez complex, says president and CEO Bill Heissenbuttel.

"Royal Gold's first royalty interest was created at Cortez, and it will always be considered as the cornerstone asset for the company we are today. Our long history at Cortez provides us insight into one of the world's most prolific gold mines, and we fully expect the exploration prospectivity to continue to provide production growth for decades to come," he added.
Royalty payments start once the Cortez Complex has produced a total of 15-million ounces of gold since 2008. This is expected to occur imminently, potentially in the third or fourth quarter of this year.
The Cortez complex has been operating since 1969, has produced more than 26-million ounces of gold to date, and has consistently replaced resources in excess of depletion.
The royalty covers a large area including the producing Crossroads, Pipeline and Cortez Hills mines, the Goldrush and Fourmile development projects, and several exploration targets. Royal Gold expects substantial further exploration and production potential to contribute significant revenue to the portfolio for decades.
Royal Gold has been involved in the Cortez Complex since 1987 and was a founding partner in the original Cortez JV. Several members of Royal Gold's senior management and board of directors worked with NGM predecessor companies, including Placer Dome and Barrick, and have first-hand operating and project development experience at the Cortez mine.
Cortez is already a principal property for Royal Gold and has provided total royalty revenue of about $412-million over a 27-year period from the first royalty payment in 1995 through June 30, 2022.