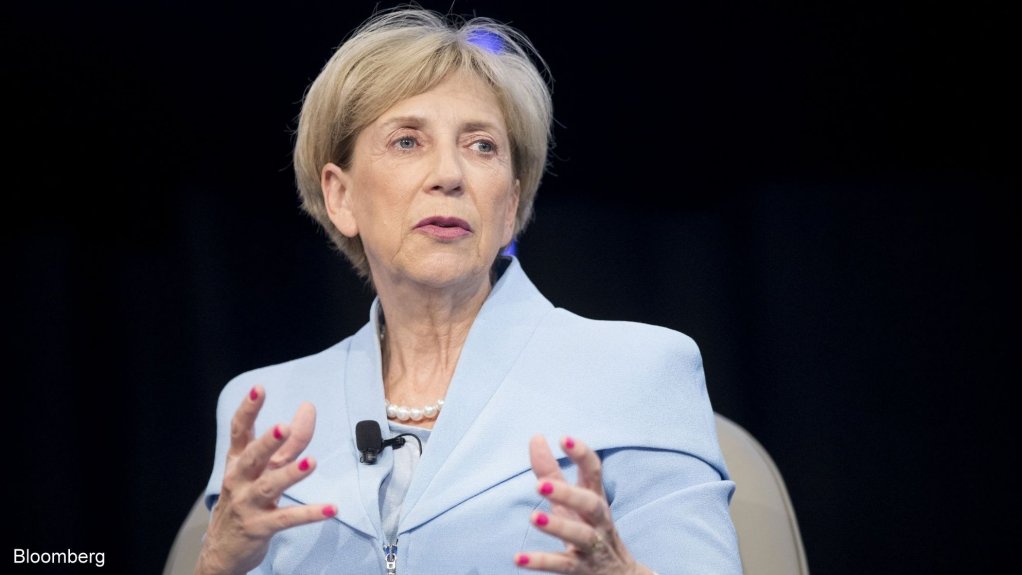 Lynas CEO Amanda Lacaze
Lynas Rare Earths said more developed nations could invest in new capacity for the critical minerals, after the US government agreed $120-million of funding for the company's planned facility there.
Governments in Western Europe, the US, and Japan are newly focused on creating more resilient supply chains, CEO Amanda Lacaze said at the Diggers & Dealers Mining Forum in Kalgoorlie, Australia on Wednesday. She said she doesn't expect Australia to provide the sort of financial backing that the US put toward a planned facility in Texas.

"We have engaged certainly with the EU and their objective to increase independence in this area. I think there is potentially a preparedness for direct investment," Lacaze said in an interview with Bloomberg News. Germany in particular understands that the automotive industry will need to have secure supply chains in future, she said.
Lynas is the only major producer of refined rare earths outside China. The Sydney-listed company signed a contract with the US Department of Defense to establish a heavy rare earths separation facility in the US that it expects to be operational by 2025. That was one of the most direct interventions to date by developed nations increasingly concerned by China's dominance in rare earths, essential elements in electronics and other sectors.

"Building a new facility in the US would not have been number one on our priority list if it was coming off our own balance sheet but given it was coming off the US government's balance sheet, it moved up," Lacaze said. "The Australian government is not comfortable with large grants so the Australian government provides loans, and I'm not comfortable with putting a lot of debt into our business."