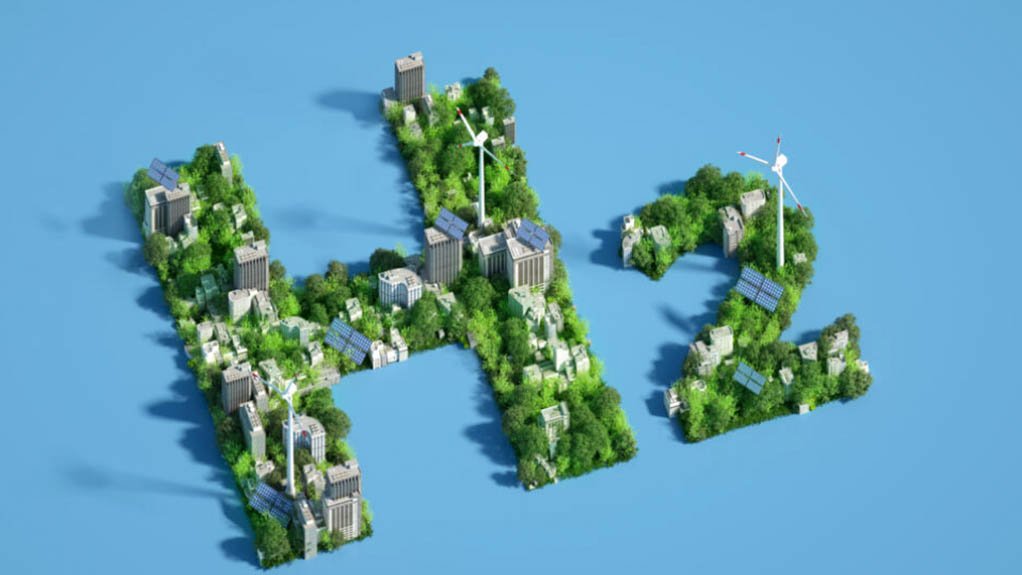 A call for funding applications to be submitted for the development of the hydrogen economy is made in an advertisement placed today by South Africa's Technology Innovation Agency (TIA), an entity of the Department of Science and Innovation (DSI).
The call is for funding applications to be submitted for the development of innovative energy technologies which may include fuel cells for mobile and stationary applications, production of green hydrogen, as well as infrastructure for the storage, distribution and dispensing of hydrogen.

Applications for funding are invited from start-up companies, small, medium-sized and microenterprises, private individuals, science councils, higher education institutions, and other recognised entities in South Africa.
The DSI/TIA advertisement, which appears in the latest edition of the Engineering News & Mining Weekly magazine, states that applications must meet Hydrogen Society Roadmap (HSRM) criteria, demonstrate a viable, feasible and sustainable business case, show positive socioeconomic impact, and have a proof of concept, that is, a proven, tested, and validated idea that requires support for further development or scale-up.

Applicants applying for funding must be South African citizens, be registered or registering for the Companies and Intellectual Property Commission and be on National Treasury's central supplier database.
In the case of foreign-owned intellectual property (IP), the IP will need to be licensed or assigned to the applicant before funding is approved.
Co-funding from the applicant or other funders is preferred, with primary technology development activities conducted within South Africa.
Attendance of briefing sessions on Microsoft Teams to assist applicants to understand the requirements of the call is compulsory, with Teams links being shared once applications are received.
Briefing sessions will take place in Gauteng, North West, Limpopo, Northern Cape, and Mpumalanga on Thursday, September 8, and in KwaZulu-Natal, Free State, Eastern Cape, and Western Cape on Friday, September 9, from 10h00 to 13h00.
Individuals who are interested in attending the compulsory briefing sessions are required to send a confirming email to customerservice@tia.org.za by no later than Friday, September 2.
The closing date is Friday, September 23, by which time applications must be submitted on: https://gms.tia.org.za/funding
The advertisement has been placed at a time of global activity on the green hydrogen front, with South Africa's potential being widely acknowledged owing to its superior sun, prime wind, available land, local hydrogen haul truck already deployed, decades of experience in grey hydrogen, plans advanced for the development of a hydrogen corridor, energy storge pilot projects already under way, local skills, required metals and minerals, and unfolding regional projects.
Proton-exchange membrane (PEM) fuel cells and PEM electrolysers are hugely enhanced by South Africa's vital platinum group metals endowment.
Green hydrogen, produced by PEM electrolysers and powered by renewable energy, is acknowledged as the only net-zero fuel source. Unlike other fuels, it doesn't remove oxygen from the atmosphere – or add more water vapour to the atmosphere than it consumes during production – which helps retain the earth's existing oxygen and water balance. What is more, it has no negative impact on air quality, ITM Power points out.
In terms of high-level outcomes, the vision of South Africa's HSRM is designed to create an inclusive, sustainable and competitive hydrogen economy to support net-zero carbon economic growth and societal well-being, as DSI chief director: hydrogen and energy Dr Rebecca Maserumule pointed out in an address covered by Mining Weekly in January.
The address to the North West Provincial Mining and Energy Investment Conference outlined the roles being played by several government departments and direct engagement with close to 50 organisations on the subject of the DSI-led HSRM.
Maserumule emphasised how the hydrogen economy can benefit South Africa by creating jobs and impacting the youth.
"The national hydrogen strategy was to develop the necessary skills for a hydrogen economy in South Africa, which has been successfully achieved," she affirmed.
ITM Power points out that renewables are unable to generate electricity on demand, but PEM electrolyser technology can convert green electricity to green hydrogen for storage and use as and when needed. As the cost of renewable electricity continues to fall, a greater amount of green hydrogen will be produced.
Many car companies are taking steps to start mass producing and selling fuel cell vehicles developed as early as 2025 and green hydrogen is acknowledged as the only emission-reducing solution for hard-to-abate sectors such as the steelmaking and cement industries.
Green hydrogen is being highlighted across the world as the holistic energy transition solution across mobility of all varieties, stationary power generation and electrification in general for industry, commerce and housing.
#SOUTHAFRICAINNOVATIONTECHNOLOGY