Polymetal produces first gold at Kutyn mine
Wednesday, September 21st, 2022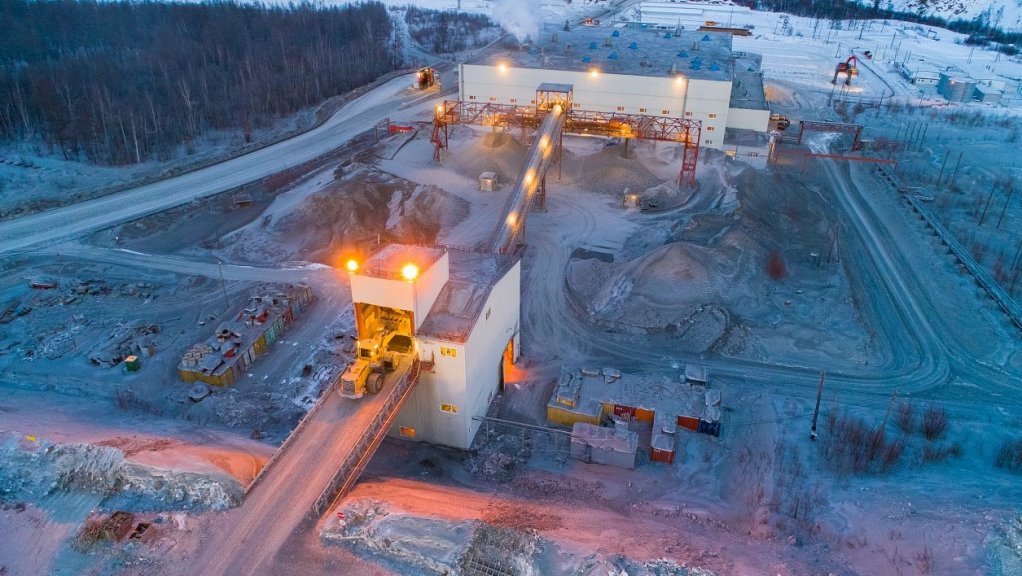 Refractory ore will be processed at the Albazino concentrator, starting in 2025.
Gold and silver miner Polymetal has produced its first gold at the Kutyn mine, in Far East Russia – six months ahead of the schedule, but 38% above the original capital expenditure (capex) budget.
"Remote location, severe climate, and unprecedented supply chain disruptions presented major challenges at Kutyn," CEO Vitaly Nesis said on Tuesday.

Following successful completion of construction and commissioning activities, Kutyn heap leach facility produced first 6 000 oz of gold. In 2022, production is expected to amount to 40 000 oz of gold.
Full heap leach processing capacity of 1.3-million tonnes a year of ore will be reached in 2023.

Processing of the refractory ore at Albazino concentrator will start in 2025. Average output from 2023 to 2030 will be about 100 000 oz/y of gold with average all-in sustaining cost of $950/oz.
The project's capex came in 38% above the original estimate at $110-million, with the overrun mostly owing to expanded, higher fuel prices and Covid-19 impact on logistics and labour costs.
Jorc-compliant ore reserves at Kutyn are estimated at 12-million tonnes of openpit oxide and refractory ore containing 1.1-million ounces of gold-equivalent (GE) at a grade of 2.9 g/t. Additional resources amount to 2.5-million tonnes of ore containing 414 000 oz of GE at 5.1 g/t.
Kutyn deposit is located 114 km northwest of the Albazino mine.