Glencore halts Valeria development
Thursday, December 8th, 2022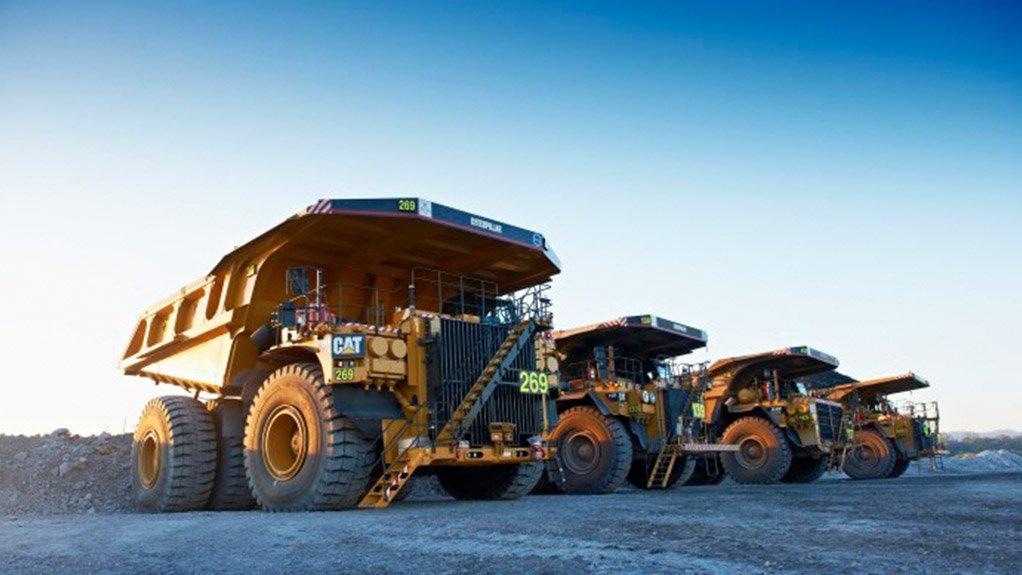 Diversified miner Glencore has pulled the plug on the $1.5-billion Valeria coal mine, in Queensland, blaming the uncertainty in global markets and the Queensland government's decision to hike coal royalties without any consultation with the sector.
Glencore said in a statement that the company will withdraw the Valeria project from the current approvals process and will place the project under review.
The project was slated to produce 20-million tonnes of coal a year over a mine life of 37 years, with construction planned to start in 2025 and first production targeted for 2027. Glencore had estimated that up to 1 250 personnel would be employed at the project during its peak, with up to 1 400 jobs available during construction.
A spokesperson for Glencore told Mining Weekly Online that abrupt decisions, like the one taken by the Queensland government earlier this year to hike coal royalties, have damaged investor confidence, increased uncertainty and have raised red flags with key trading partners.
The state government introduced three new progressive coal royalty tiers earlier this year, which would see a 20% royalty for prices above A$175/t, 30% for prices above A$225/t, and a 40% tier that would apply when prices exceed A$300/t.
The Glencore spokesperson said that the government was already benefitting from higher royalty and corporate tax revenue from the Australian coal sector, and pointed out that Glencore would be among the largest corporate tax and royalty payers in Australia for the 2022 financial year.
"We will continue to progress various brownfield coal extensions at existing mines in Australia, but note that within the next four years our Liddell, Newlands and Integra mines will close and undergo appropriate rehabilitation," the company said.
The Queensland Resources Council (QRC) on Thursday said that Glencore's decision to withdraw its development plans for Valeria was a "sign of things to come" in the wake of the royalty hike.
"Companies take into account a broad range of factors when considering multi-decade, large-scale investments in projects like this, and regulatory stability is one of those factors," QRC CEO Ian Macfarlane said.
"Glencore has commented that 'abrupt decisions like the Queensland super royalty hike have damaged investor confidence, increased uncertainty and raised a red flag with key trading partners', which is consistent with the QRC's position from day one – this royalty hike will affect long-term investment in this state."
Macfarlane said previous Queensland governments have offered stable and consistent investment environments for resources projects, but that was no longer the case in Queensland.
"The Queensland government does not appear to appreciate the impact of its decision to lift coal royalty taxes to the highest rates in the world. Short-term political decisions like this make it harder for companies to invest here and send a signal to shift their focus to other destinations that offer better returns to investors."
Macfarlane said the QRC has repeatedly warned the government of the long-term impact of its decision to over-tax coal producers on investment in resources projects across the board, not just coal.
"Unfortunately, our concerns have fallen on deaf ears," he said.
"We now have a situation where major mining companies such as BHP, Peabody and Glencore are rethinking their investment plans for Queensland, which means every Queenslander loses out in terms of new jobs and business opportunities and the flow-on benefits from that.
"Japan's Ambassador to Australia Yamagami Shingo has also made it clear the relationship between Queensland and Japan has been damaged by the way in which the royalties were unilaterally introduced, without any consultation with industry or investors.
"Sudden changes in the rules for investment discourage investors from future job-creating projects, which should be a major concern for any government."
Diversified miner BHP in August said it was "reassessing" future investment into Queensland coal, in the wake of the royalty hike, also noting that the state had become less conducive to long-term capital investment as a result of the changes to the royalty regime, and that the company would assess the impact of the new royalty rate on the BMA metallurgical coal operations' economic reserves and mine lives, as well as the impact on production, jobs and the communities of Central Queensland.