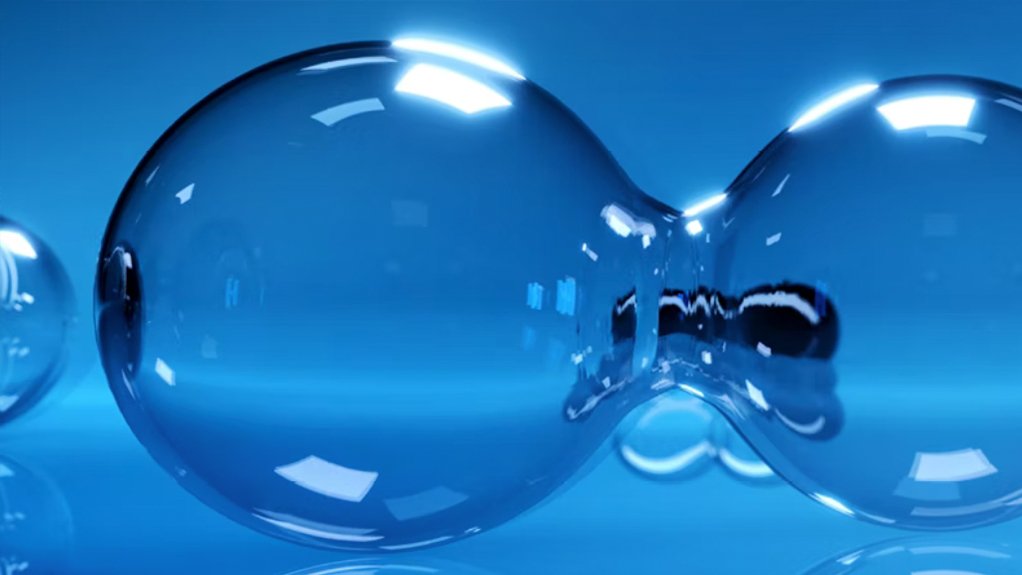 Clean hydrogen patent innovation is all the rage, say IEA and EPO.
The implementation agreement for Namibia's planned multibillion-dollar Hyphen Hydrogen Energy project is scheduled to commence in the first quarter of this year, Namibia President Hage Geingob revealed in his 2023 New Year's message.
Egypt has granted approval for two green hydrogen projects in the industrial zone of Ain Sokhna, a port town on the Red Sea.
Africa can produce 50-million tons of green hydrogen a year by 2035 with the help of the platinum group metals (PGMs) that the continent hosts in world-leading quantity, a study by European Investment Bank, International Solar Alliance and the African Union highlights.
South Korea intends creating six hydrogen cities that will use hydrogen in buildings and transport as part of daily life, Hydrogen Insight reports.
Scotland has let it be known that it will call for green hydrogen proposals early this year as part of installing 5 GW worth by 2030.
Inner Mongolia is poised to begin construction in the upcoming 12 months of facilities to generate green hydrogen for long-distance piping to the Sinopec Beijing Yanshan Petrochemical Complex, where hydrogen for last year's Beijing Winter Olympics was purified.
Canada, and especially its western province of Alberta, is poised to become a hydrogen power leader, says Resource World.
Greenland has unveiled a plan to produce green hydrogen on a ship linked to a 1.5 GW wind farm.
Portugal has invited its first national green hydrogen tender.
India plans to introduce green hydrogen mandates for heavy industry after passing enabling legislation.
Green hydrogen generation potential in Australia is described as being huge by Dr Thomas Hillig of THEnergy.
Scaling up hydrogen in key industrial basins worldwide is the stated priority of French gas company Air Liquide, which has clinched a joint venture with Lotte Chemical to provide green hydrogen to passenger and commercial vehicles at a proposed filling centre in Seoul.
Australian engineers have figured out how to run diesel engines on a mix of diesel and hydrogen to lower emissions.
Hydrogen is expected to grow sevenfold in support of the global energy transition, reports the World Platinum Investment Council, which points out that platinum-based proton exchange membrane (PEM) technology has a significant role to play in the global transition to green energy. PEM is used in PGM-using green hydrogen electrolysers as well as in the fuel cells that power PGM-based fuel cell electric vehicles (FCEVs).
Stationary hydrogen fuel cells, which use the the same basic technology that provides clean electricity to mobile FCEVs, are to be deployed in South Korea to supply clean electricity to battery electric vehicles (BEVs), which creates a welcome new rapprochement between FCEVs and BEVs. Research and development is also under way to use PGMs in the batteries of BEVs, which would elevate the FCEV-BEV detente still further in metal terms.
Cummins will be supplying a platinum-based PEM electrolyser system for Linde's new hydrogen production plant in Niagara Falls in New York – and the list of global green hydrogen initiatives, projects and ventures could go on, which underpins the joint study on patents just released by the European Patent Office (EPO) and the International Energy Agency (IEA).
Technologies motivated by climate change accounted for nearly 80% of all patents related to hydrogen production in 2020, states the joint EPO and IEA report, which covers hydrogen supply, storage, distribution, transformation and end-use.
Hydrogen from low-emissions sources is described in the report as having the capacity to play an important role in clean energy transitions by replacing fossil fuels in industries where few clean alternatives exist.
"This study shows that innovators are responding to the need for competitive hydrogen supply chains, but also identifies areas – particularly among end-users – where more effort is required. We will continue to help governments to spur innovation for secure, resilient and sustainable clean energy technologies," says IEA executive director Fatih Birol in the release to Mining Weekly.
Harnessing the potential of hydrogen is a key part of Europe's strategy to achieve climate neutrality by 2050, EPO President António Campinos points out.
"But if hydrogen is to play a major role in reducing carbon dioxide emissions, innovation is urgently needed across a range of technologies," says Campinos.
The report reveals transition patterns across countries and industrial sectors, along with Europe's contribution to the emergence of new hydrogen technologies.
"It also highlights the contribution of startups to hydrogen innovation, and their reliance on patents to bring their inventions to market," adds Campinos.
Growth in clean hydrogen patenting has been driven chiefly by a sharp increase of electrolysis innovation. The most innovative regions are now competing to host the first industrial roll-out phase, with the data suggesting that Europe is gaining an edge as a location for investment in new electrolyser manufacturing capacity.
Among hydrogen's many potential end-use applications, the automotive sector has long been an innovator, with patenting in this sector continuing to grow, led mainly by Japan.
Similar momentum is not yet visible in other end-use applications, despite hydrogen's potential to decarbonise long-distance transport, aviation, power generation and heating.
National net zero emissions pledges cannot be achieved without addressing unabated fossil fuel use in these sectors.
One bright spot is a recent uptick in patenting for the use of hydrogen to decarbonise steel production – possibly in response to the post-Paris Agreement consensus that the sector needs radical solutions to cut emissions quickly.
For established hydrogen technologies, innovation is dominated by the European chemical industry, whose expertise in this sector has also given it a head start in climate-motivated technologies such as electrolysis and fuel cells.
Automotive companies are also active, and not just for vehicle technology. Behind them, universities and public research institutes generated 13.5% of all hydrogen-related international patents in 2011-2020, led by French and Korean institutions, with a focus on low-emissions hydrogen production methods such as electrolysis.
The study finds that more than half of the $10-billion of venture capital investment into hydrogen firms in 2011-2020 went to startups with patents, despite them making up less than a third of the startups in the report's data set.
Holding a patent is described as a good indicator of whether a startup will keep attracting finance: more than 80% of late-stage investment in hydrogen startups in 2011-2020 went to companies that had already filed a patent application in electrolysis, fuel cells, or low-emissions methods of producing hydrogen from gas.
The 31-member IEA also has 11 association countries, one of which is South Africa, where Hydrox Holdings engineers, based in Strydompark, Randburg, have shot the lights out with a patented homegrown divergent electrode flow through (DEFT ™) technology that allows hydrogen electrolysers to operate without membranes at higher temperatures, which facilitates improved electrical efficiencies.
Standard electrolysers use a heat exchanger system to remove excess heat so that it does not supersede the maximum operating temperature of the membrane. DEFT, by contrast, retains the higher temperature to improve electrical efficiencies, with its handling of fluctuating currents making it ideal for renewable hydrogen production.