Alamos sees higher output, lower costs going forward
Friday, January 13th, 2023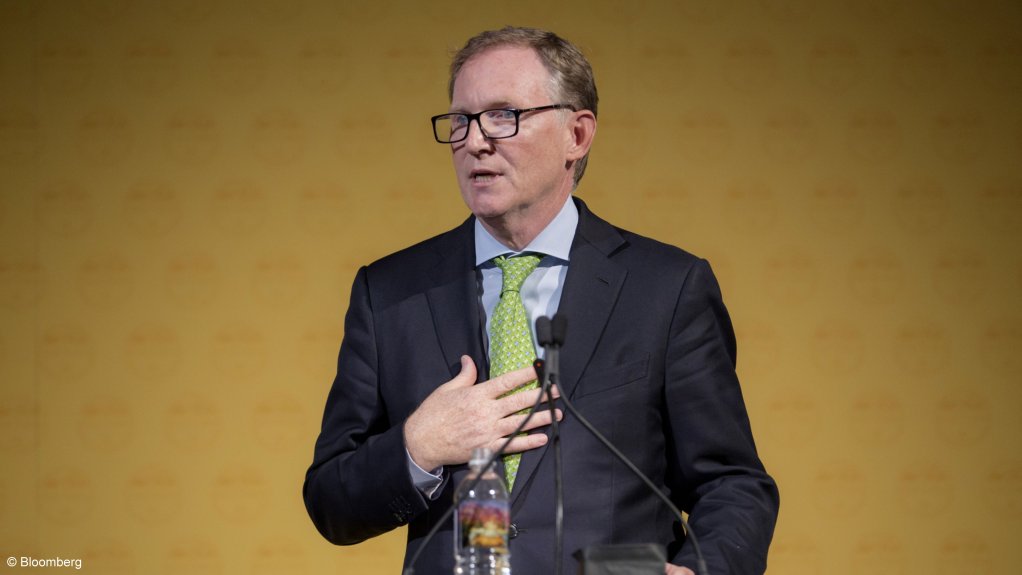 Alamos CEO John McCluskey
Canada-based Alamos Gold has met its full-year 2022 production guidance and expects to also meet its cost guidance, with a significant decrease in costs in the second half of the year, driven by the ramp-up of low-cost production from its La Yaqui Grande mine, in Mexico.
With a record fourth-quarter performance, Alamos achieved its 2022 guidance with full-year production of 460 400 oz. Total cash costs and all-in sustaining costs (AISC) have not been finalised yet, but are expected to decrease in the fourth quarter to the lowest level for the year.
The company's guidance for full-year costs is for total cash costs of between $875/oz and $925/oz and AISC of between $1 190/oz and $1 240/oz.
CEO John McCluskey said Alamos expected a trend of decreasing costs and higher production to continue over the next several years, with a 9% increase in production and a 5% decrease in AISC in 2023, driven by a full year of production at La Yaqui Grande and strong ongoing performances at its Canadian operations.
Reflecting a stronger outlook at Mulato, in Mexico, and Island Gold, in Canada, Alamos increased its production guidance for this year and next year. The company upped its 2023 guidance by 20 000 oz to a range of 480 000 oz to 520 000 oz and by 10 000 oz for 2024 to between 470 000 oz and 510 000 oz.
Total cash costs are expected to decrease 6% in 2023 to between $825/oz and $875/oz, and 22% by 2025 to $650/oz to $750/oz. AISC for 2023 is guided at $1 125/oz to $1 175/oz and for 2024 at $950/oz to $1 050/oz.
"With higher production and lower costs, we expect to generate growing free cash flow while funding the Phase 3+ Expansion at Island Gold. Once completed in 2026, we expect this to drive a significant increase in production, a further reduction in costs and substantial free cash flow growth," added McCluskey.
Total capital guidance has been maintained and will be stable over the next three years, ranging between $292-million and $332-million in 2023, consistent with 2022 guidance. This includes $280-million to $320-million of capital at producing mines, with a similar rate expected in 2024, both unchanged from previous guidance.
Capital spending for producing mines is expected to remain at similar levels in 2025 and decrease significantly in 2026 following the completion of the Phase 3+ Expansion.