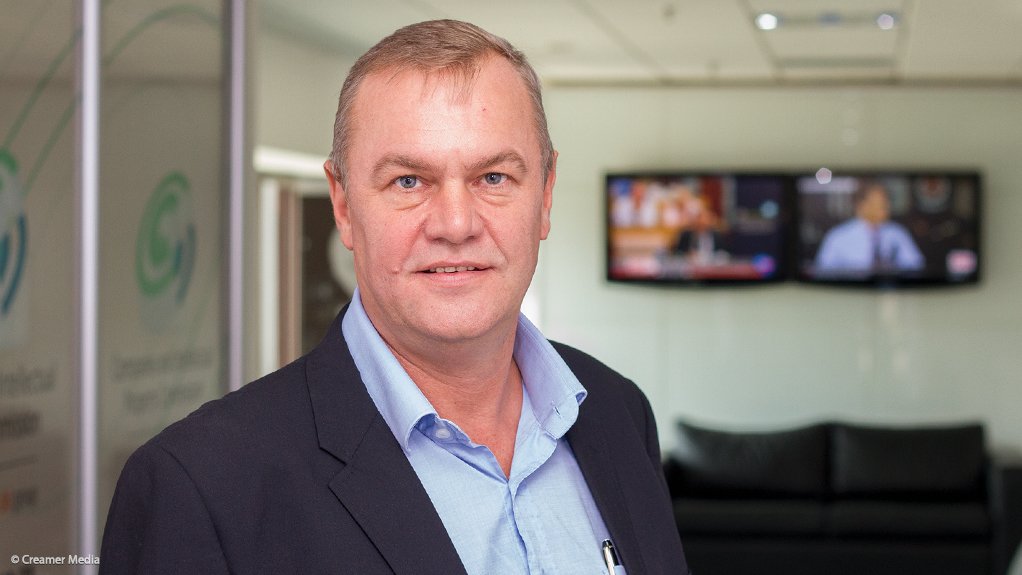 ArcelorMittal South Africa CEO Kobus Verster
ArcelorMittal South Africa (AMSA) expects initial construction work on a 200 MW renewable-energy plant in Vanderbijlpark, Gauteng, to begin during the fourth quarter of 2023, with a feasibility study into the solution nearing completion.
CEO Kobus Verster says the project has been necessitated by ongoing unreliable electricity supply and rising tariffs and he anticipates that the investment will begin delivering "meaningful cost reduction benefits by 2024/5".
"The decision has been made to construct one large 200 MW plant at Vanderbijlpark as this will yield the greatest operational and commercial benefit.
"Work is progressing on closing power purchase agreements with third-party renewable energy providers," Verster confirmed when releasing the JSE-listed group's results for the year ended December 31, 2022.
South African experienced its worst-ever year for rotational power cuts last year, when over 200 days were affected by loadshedding and energy-intensive companies such as AMSA were regularly directed to implement load curtailment. Loadshedding has continued at high stages in 2023, with cuts having been implemented on every day of the year so far.
While power curtailment interrupted production, AMSA attributed the 62% fall in headline earnings to R2.6-billion last year to weaker prices in the second half of the financial year and softer domestic demand.
Earnings before interest, taxes, depreciation, and amortisation slumped by 50% to R4.3-billion, as the "negative price-cost effect impacted margins".
The group stressed that a reliable electricity supply was vital to the sustainability of the steel value chain, and reported that several Eskom and municipal equipment failures has been experienced in the second half of 2022.
"The company has made progress on operational planning and scheduling to better accommodate electricity disruptions.
"However, load curtailment may still interrupt production of rolling and finishing mills, which, in turn, can affect production and delivery to customers, especially of high-demand products," AMSA warned.
Besides investing in its own electricity supply, AMSA is also studying the viability of pursuing a third-party rail solution, given that its operations are continuing to be negatively affected by the collapsing performance of Transnet Freight Rail (TFR).
Ongoing rail disruptions were a feature of "the entire financial year" and led to plant closures and affected sales deliveries.
"Daily briefings to the CEOs of ArcelorMittal South Africa and TFR have been beneficial, but overall performance remains well below service design.
"At the same time as offering support to TFR and Transnet Port Terminals, the company has completed the prefeasibility study with its specialist rail operator adviser into the commercial viability of third-party rail access.
"It has been agreed to progress to the definitive feasibility study stage, which includes funding solutions," Verster reported.
TFR's initial efforts to sell slots to third-party operators for a limited two-year duration was not highly successful, but recent developments indicated that the State-owned enterprise is open to pursuing longer-term partnerships.
In January, Transnet announced that it would issue a request for qualifications for the operation and maintenance of the Container Corridor between Johannesburg and Durban for a period of 20 years.
The move could open the way for third-party access on other corridors too, including those servicing AMSA.