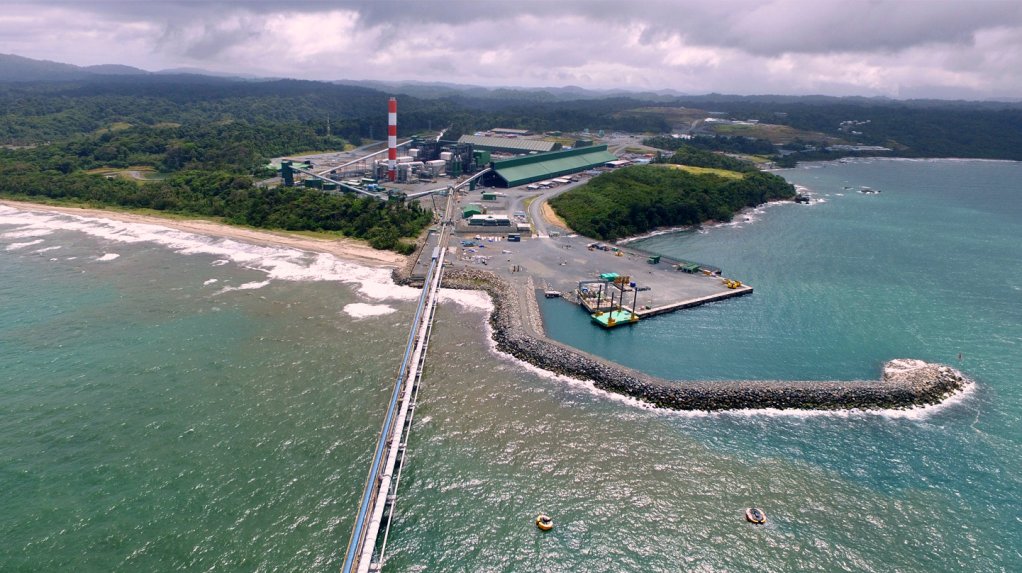 While Canada-based First Quantum Minerals remains locked in discussions with the government of Panama surrounding a refreshed concession contract for the Cobre Panamá copper mine, the clock is ticking for concentrate exports to restart as storage capacity will be a problem in less than a week.
The Panama Maritime Authority (AMP) on January 26 ordered First Quantum's local subsidiary, Minera Panama, to suspend loading operations at Punta Rincon, citing a certification issue. The blocking of exports from the Cobre Panama mine came as a contract dispute between the government and the company over royalties and tax reached a stalemate.
The AMP has issued individual letters to First Quantum's maritime pilot service providers instructing them not to provide services to incoming vessels for loading copper concentrate at the port.
The blocking of exports could result in the shutdown of operations at Cobre Panama within days, if concentrate shipments were not able to start leaving the port by February 20, First Quantum said on Tuesday, citing "limited storage capacity on site".
While the timing and impact of any care-and-maintenance regime enacted by the government or any shutdown related to the port issue remain uncertain, First Quantum is planning for normal operations with no disruption to production in its 2023 guidance. During the year, Cobre Panama expected to produce 350 000 t to 380 000 t of copper and 140 000 oz to 160 000 oz of gold. The 2023 guidance includes commissioning of the CP100 Expansion in the first quarter with a ramp-up over the course of the year to achieve an annualised throughput rate of 100-million tonnes a year by end of 2023.
Minera Panama has initiated arbitration processes under the existing concession contract and the Canada-Panama free trade agreement – both processes of which are in the initial stages, First Quantum said.
Newswire Reuters reports that talks between the government and the company have yielded significant advances on water payments, taxes and easements in the drafting of a new contract, citing Trade and Industry Minister Frederico Alfaro. No timeline was provided for these discussions.
Meanwhile, First Quantum on Tuesday also published its fourth-quarter and full-year financial results and CEO Tristan Pascall said the company managed to successfully navigate the challenges of 2022.
"2022 can be summarised as a challenging year for First Quantum and the mining industry as a whole. The year was characterised by volatile commodity prices and rising costs and interest rates creating a challenging macroeconomic environment," he commented.
The company, which mines copper, gold and other metals predominantly in Zambia, Panama and Australia, remained focused on driving consistent operational performance, successful execution of brownfield projects and discipline with capital investments, Pascall continued.
First Quantum increased its 2022 adjusted earnings to $1.06-billion ($1.54 a share), from $826-million ($1.20 a share). Adjusted net earnings for the fourth quarter came to $151-million ($0.22 a share).
Relative to the third quarter, the fourth quarter's financial results benefitted from higher realised metals prices, partially offset by lower gold sales.
Total copper production for the fourth quarter was 206 007 t, a 6% increase from the third quarter. The quarter-on-quarter increase in production was attributable to Kansanshi and Sentinel, with grades improving at both Zambian operations. Production at Kansanshi showed improvement following an enhanced water management strategy and access to higher-grade ore.
Copper C1 cash costs of $1.86/lb for the final quarter of 2022 were $0.04/lb higher than the third quarter, owing to higher maintenance activities and lower by-product credits.
First Quantum reported that input prices and operational costs had broadly stabilised, albeit at elevated levels, following inflationary pressures throughout the first three quarters of the year. There is a lag before such market changes flow through to unit costs.
The miner also said that its previous guidance for 2023 remained unchanged. Copper production is forecast to be 770 000 t to 840 000 t, while copper C1 cash costs are guided to be $1.65/lb to $1.85/lb.
The company will spend $1.6-billion on capital during the year.