Some Bharatiya Janata Party (BJP) leaders are behind illegal coal mining in Assam, a State-based political party has alleged in a set of memorandums on February 16.
The Assam Jatiya Parishad (AJP) submitted a petition each to the President, Vice-President, Prime Minister, Chief Justice of India, the National Green Tribunal (NGT), the National Human Rights Commission and the Leader of the Opposition in the Rajya Sabha.
AJP president Lurinjyoti Gogoi and general secretary Jagadish Bhuyan said illegal rat-hole coal mining has continued in Assam besides Meghalaya and other north-eastern States with the alleged patronage of the BJP leaders and in collusion with officials despite a blanket ban on such type of mining by the NGT in 2014.
Rat-hole mining involves the digging of very small tunnels, usually only 3-4 feet high, which workers enter and extract coal from.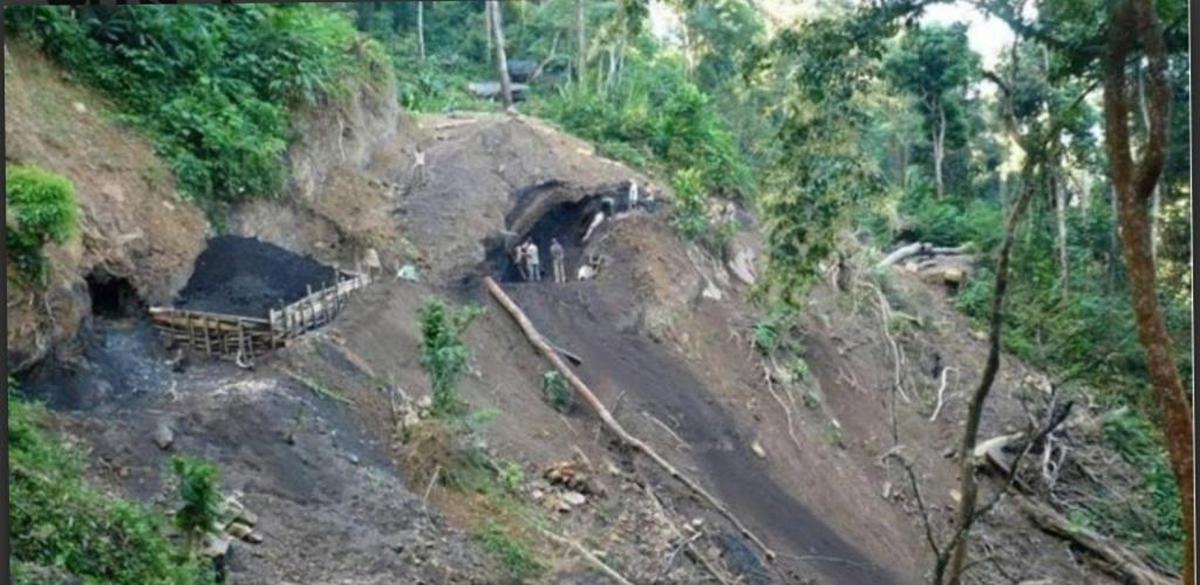 Illegal rat-hole coal mines in eastern Assam. | Photo Credit: SPECIAL ARRANGEMENT
In the memorandum, the AJP leaders said the coal mined and transported illegally in Assam is worth about ₹2,000 crore per month. While this is causing large-scale damage to the environment, a bigger issue has been tax evasion, they pointed out.
"In 2014, the NGT banned the rat-hole mining method. But unfortunately, it is continuing unabated in the Tinsukia and Karbi Anglong districts of Assam," they alleged.
They said a probe panel headed by a retired judge of the Gauhati High Court and instituted by the State government, reported the continuation of the illegal rat-hole mining activities.
"The report of the commission highlighted the danger of deforestation," they said.
The AJP said after the locals, various organisations and environmental activists had staged widespread protests against illegal coal mining, the authorities on August 7, 2022, issued prohibitory orders restricting the entry of unauthorised persons to the reserved forest areas of Lekhapani, Tirap and Tipong (Tinsukia district). But the illegal activities have continued, the party said. 
"The involvement of some politicians belonging to the BJP is an open secret in Assam… These politicians reportedly influence the authorities to issue entry passes to traders for the extraction of coal. The politicians receive a cut for every truck that exits the area… We have reasons to believe that such illegal mining is continuing at the behest and patronage of the State government," the AJP said.
The party urged Prime Minister Narendra Modi to initiate appropriate action against government officials and politicians patronising illegal mining and transportation of coal.