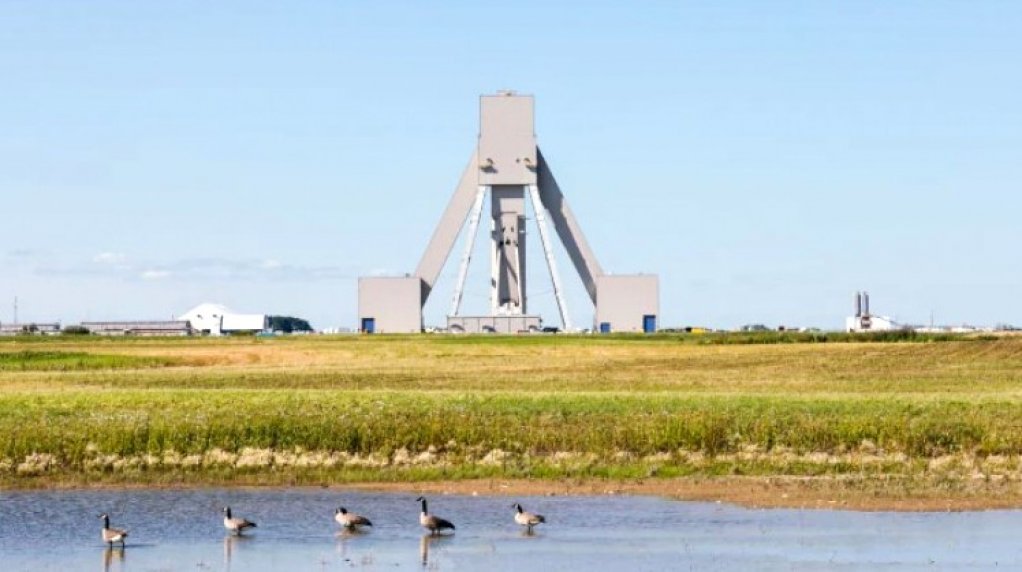 The Jansen mine in Saskatchewan, Canada.
Diversified miner BHP is speeding up work at its Jansen potash mine, in Canada, as the group sees an attractive entry opportunity for supply in lower-risk jurisdictions amid increased geopolitical uncertainty.
The company, which previously bought forward first production at Jansen Stage 1 from 2027 to the end of 2026, on Tuesday confirmed that the feasibility study for Stage 2 would be completed a year earlier than previously planned.
Feasibility studies for Stage 2 have started and will be completed during the 2024 financial year, BHP said in a statement.
The first phase of the project – currently under construction – will have a production capacity of 4.35-million tonnes a year. Phase 2 is expected to add a further four-million tonnes a year.
At the end of December, the $5.7-billion Jansen Stage 1 project was tracking to plan. During the first half of the 2023 financial year, capital expenditure (capex) was $364-million, largely for surface and civil works and acceleration of procurement contracts.
BHP has increased the Jansen Stage 1 capex guidance for the 2023 financial year from $740-million to $860-million, partly owing to an accelerated production schedule.
Work in the 2023 financial year will continue to focus on civil and mechanical construction on the surface and underground, as well as equipment procurement and port construction.
BHP has awarded $2.5-billion in contracts, covering the port, underground, mining systems and other construction activities.
While potash prices have declined steadily throughout the first half of the 2023 financial year, longer term, potash stands to benefit from the intersection of global megatrends: rising population, changing diets and the need for the sustainable intensification of agriculture on finite arable land, BHP said.
"The compelling demand picture, geopolitical uncertainty and the maturity of the existing asset base offers an attractive entry opportunity in a lower-risk supply jurisdiction such as Saskatchewan, Canada," said the miner.
Jansen is the first major Canadian potash mine in more than 50 years. The Canadian government recently made a C$100-million investment in the mine.