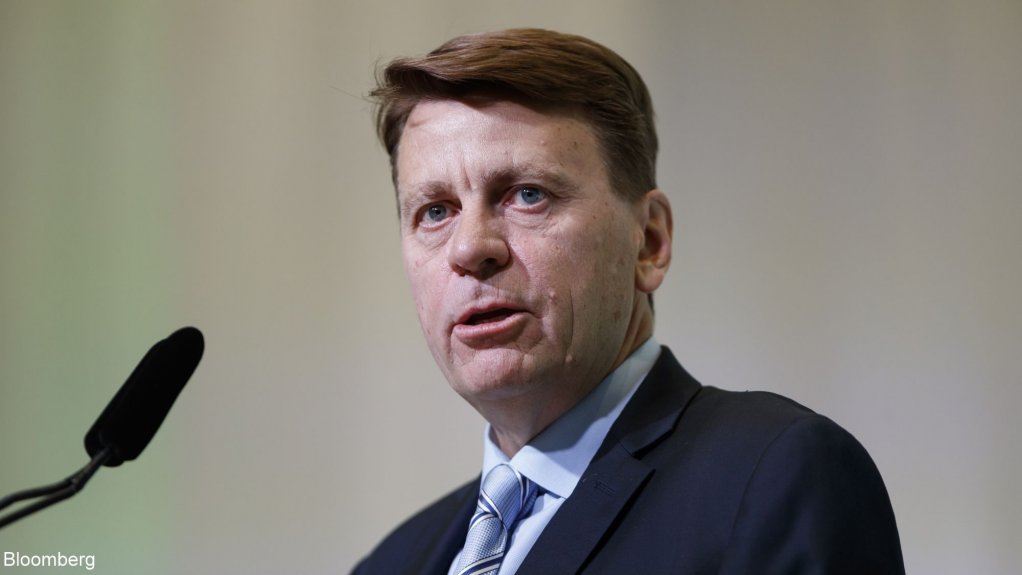 Newmont CEO Tom Palmer
US-based gold major Newmont CEO Tom Palmer has expressed his disappointment in the Newcrest board's rejection of the group's $17-billion takeover of the Australia-based company.
Newmont is engaging with the Newcrest team in relation to their offer to provide it with access to more information, he said in a conference call on Thursday.
"If we can reach an agreement, this combination of industry-leading talent and decades of collective experience would create significant value . . .," Palmer stated.
Newcrest last week rejected an offer of 0.38 Newmont shares for every Newmont share held, which would result in the combined company being 30% owned by Newcrest and 70% owned by Newmont.
Newcrest stated that the offer did not represent sufficient value for its shareholders, with interim CEO Sherry Duhe stating in an interview with Bloomberg that the Australian miner was "worth a lot more" than the offer that was made.
Palmer said on the conference call that the combination of two of the sector's top senior gold producers would strengthen the combined business' position in Australia, creating efficiencies and value with a shared workforce and large-scale supply chain optimisation opportunities.
Further, the combination would build upon the district potential in British Columbia's prospective Golden Triangle through a combination of operating mines and development projects that would deliver through shared technology, local capabilities and orebody experience.
"With our scale and track record of successfully managing some of the mining world's top Tier 1 assets, this combination would leverage Newmont's experience from the Goldcorp acquisition, which demonstrated that we can generate meaningful improvements to performance, stability and profitability, especially at large openpit and underground operations," said Palmer.
He noted that Newmont had delivered more than $1-billion in synergies a year from the Goldcorp acquisition in 2019, far surpassing its initial estimate of $365-million and improving the ongoing performance of the acquired assets through Newmont's operating model.
"Given the challenges the mining industry is facing from a macro-economic perspective, there has never been a better time for Newmont and Newcrest to come together."
Bloomberg Intelligence analyst Grant Sporre stated that a merger and acquisition was the only route for Newmont to grow. Production has stagnated at about six-million ounces a year of gold.