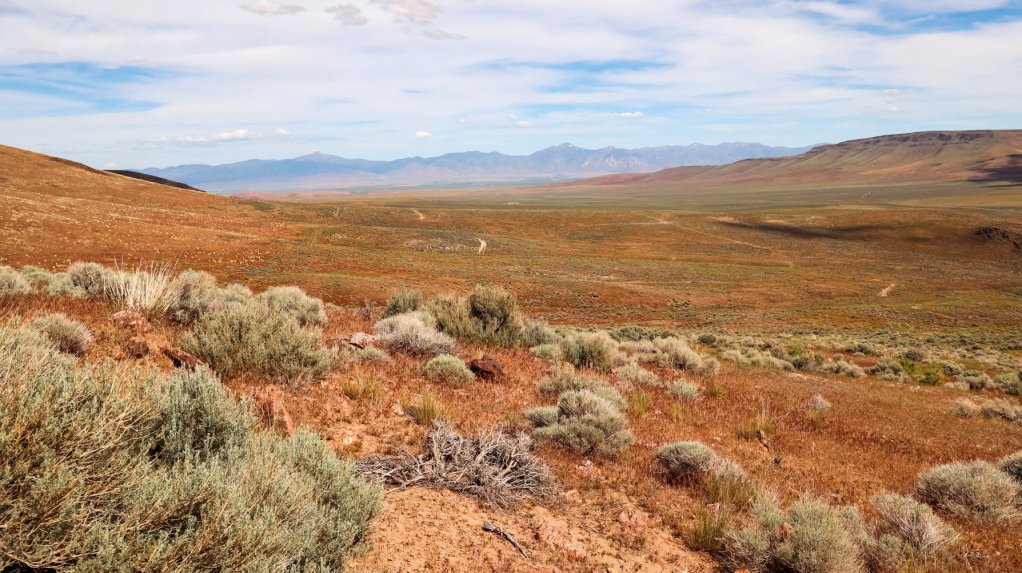 The landscape near the Thacker Pass project, in Nevada.
Construction started following the favourable ruling from the US District Court, District of Nevada for the issuance of the record of decision (RoD), where the court confirmed the permitting process for Thacker Pass was conducted thoroughly and responsibly.
The federal court declined to vacate the RoD and ordered the Bureau of Land Management (BLM) to consider one issue under the mining law relating to the area designated for waste storage and tailings and did not impose any restrictions expected to impact the construction timeline. The company said it was working closely with the BLM to complete the required follow-up and did not expect it to impact the overall construction timeline.
Thacker Pass is targeting 80 000 t/y of battery-quality lithium carbonate production capacity in two phases of 40 000 t/y each. Phase 1 production is expected to start in the second half of 2026.
The project is expected to create 1 000 jobs during construction and 500 jobs during operations.